---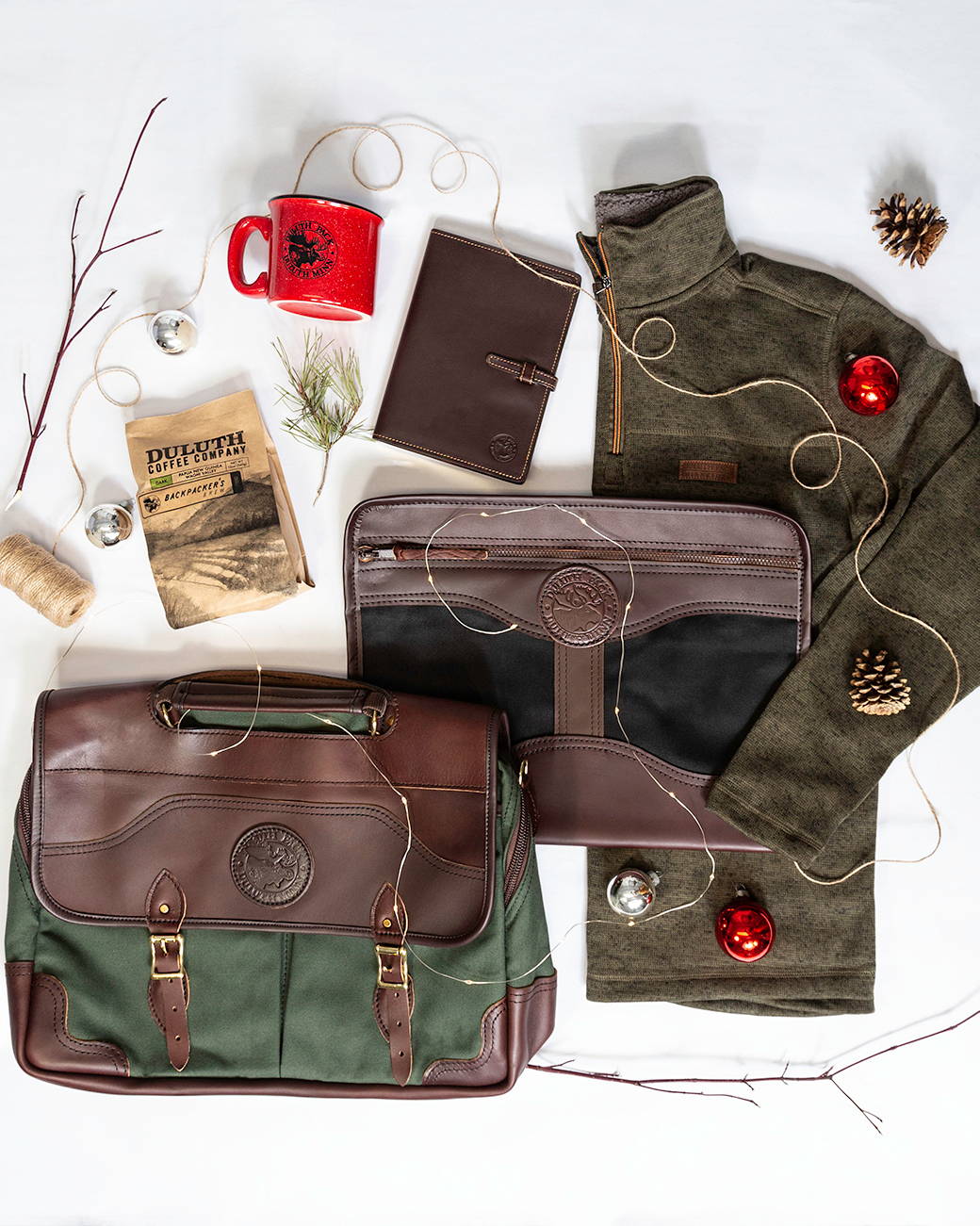 ---
---
Whether they're jet-setting across the globe or heading to the office, the entrepreneur in your life will love these hand-picked gifts. We've put together a set of sleek products that are functional, sturdy, and will keep any professional well-organized anywhere they may travel. Gift the business-person in your life this holiday season.
---
---
---
FOR THE SPORTSMAN AND SPORTSWOMAN:
---
Hunters and fishers know the difference that quality gear makes, and so do we. These gifts are perfect for any sportsman or sportswoman. Duluth Pack's sturdy, reliable, and expertly-crafted products have been the go-to for hunters and fishers for over a century, so you can be sure that these gifts will keep the hunter in your life well-equipped. Give the gift of happy hunting this season-- the sportsman or sportswoman in your life will love it.
---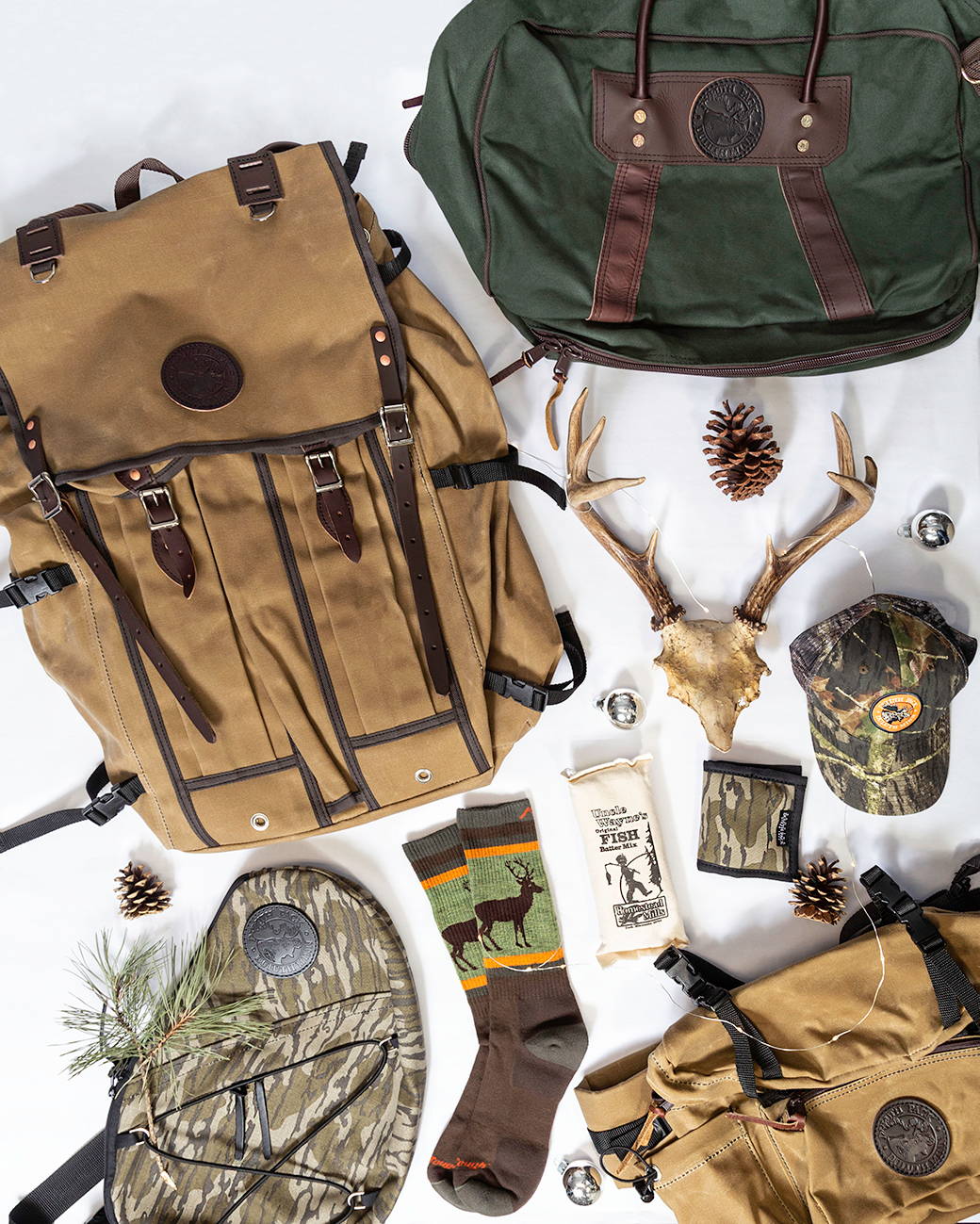 ---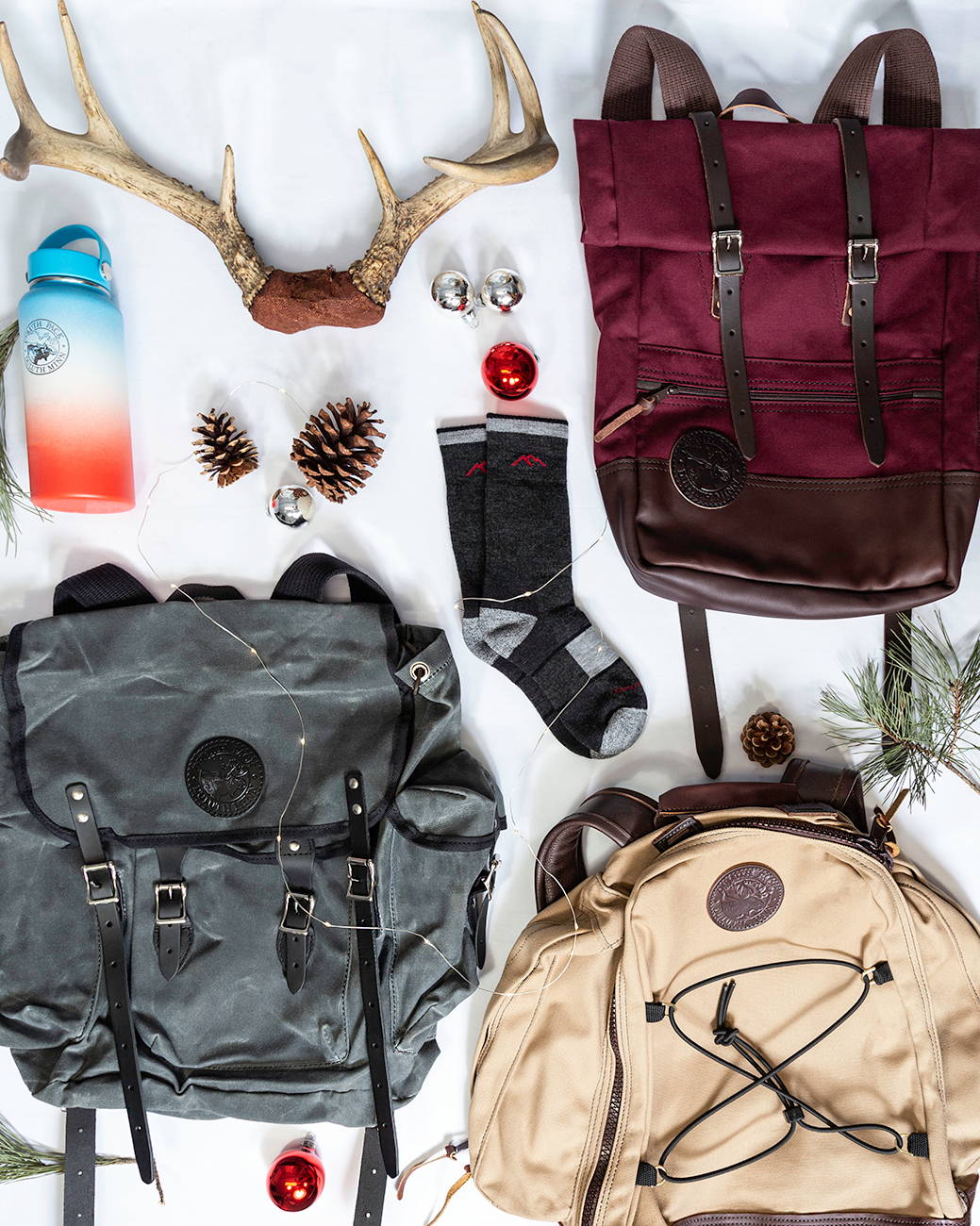 ---
---
The best way to treat someone who loves the great outdoors is to help them get there. That's the idea behind these gifts-- each of them were hand-picked to suit adventurers of all types. Hikers, canoers, campers, and voyagers will appreciate the gift of a quality pack for wilderness exploration. Keep your adventurer friend or family member prepared for the elements with any of these great gifts.
---
---
---
---
Here at Duluth Pack, we love our pets. We know our dogs (and their owners) need high-quality gear for their adventures so we put together everything you need to take your pup for a great walk, hike, or camping trip. Treat your four-legged buddy or someone who loves theirs this season.
---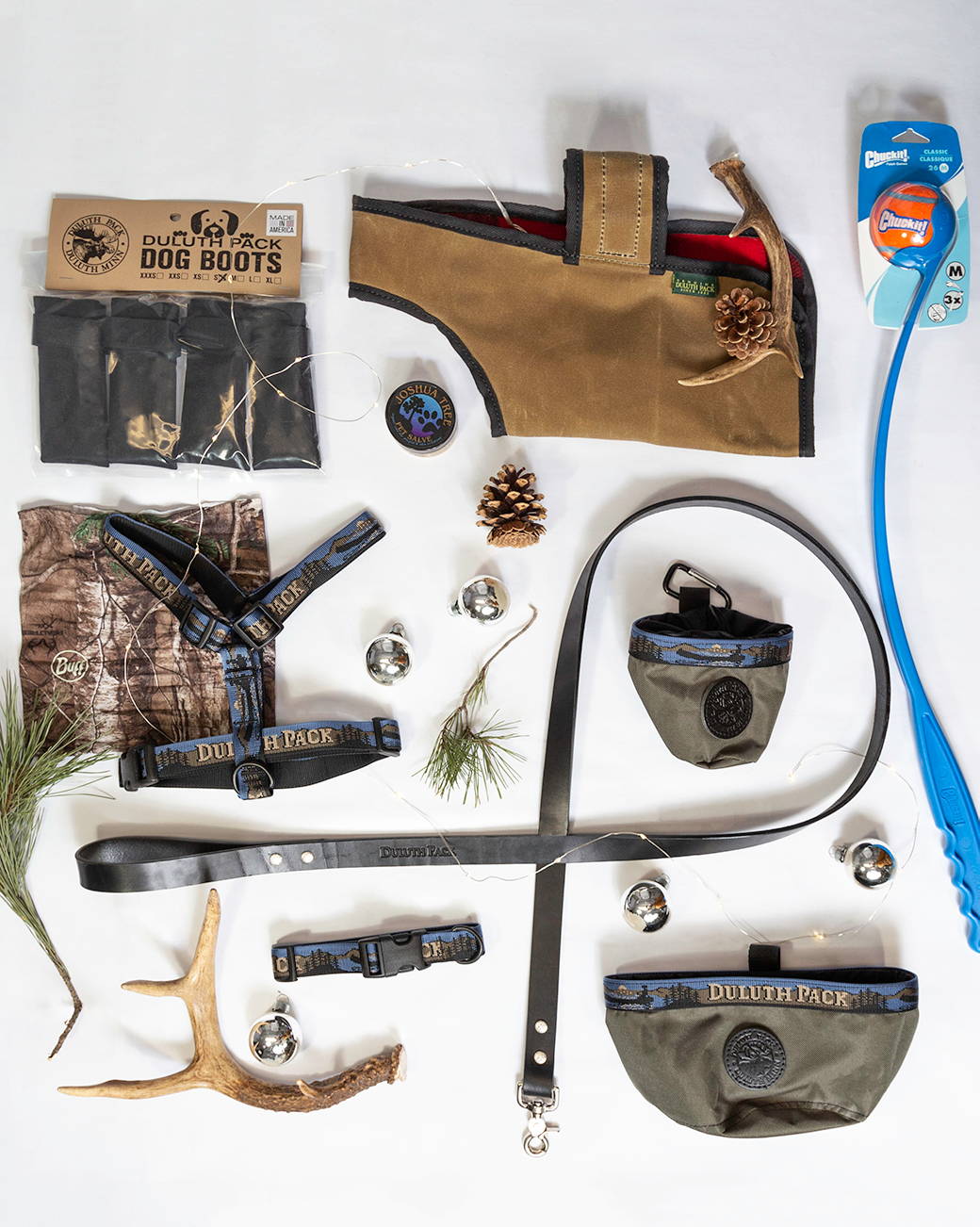 ---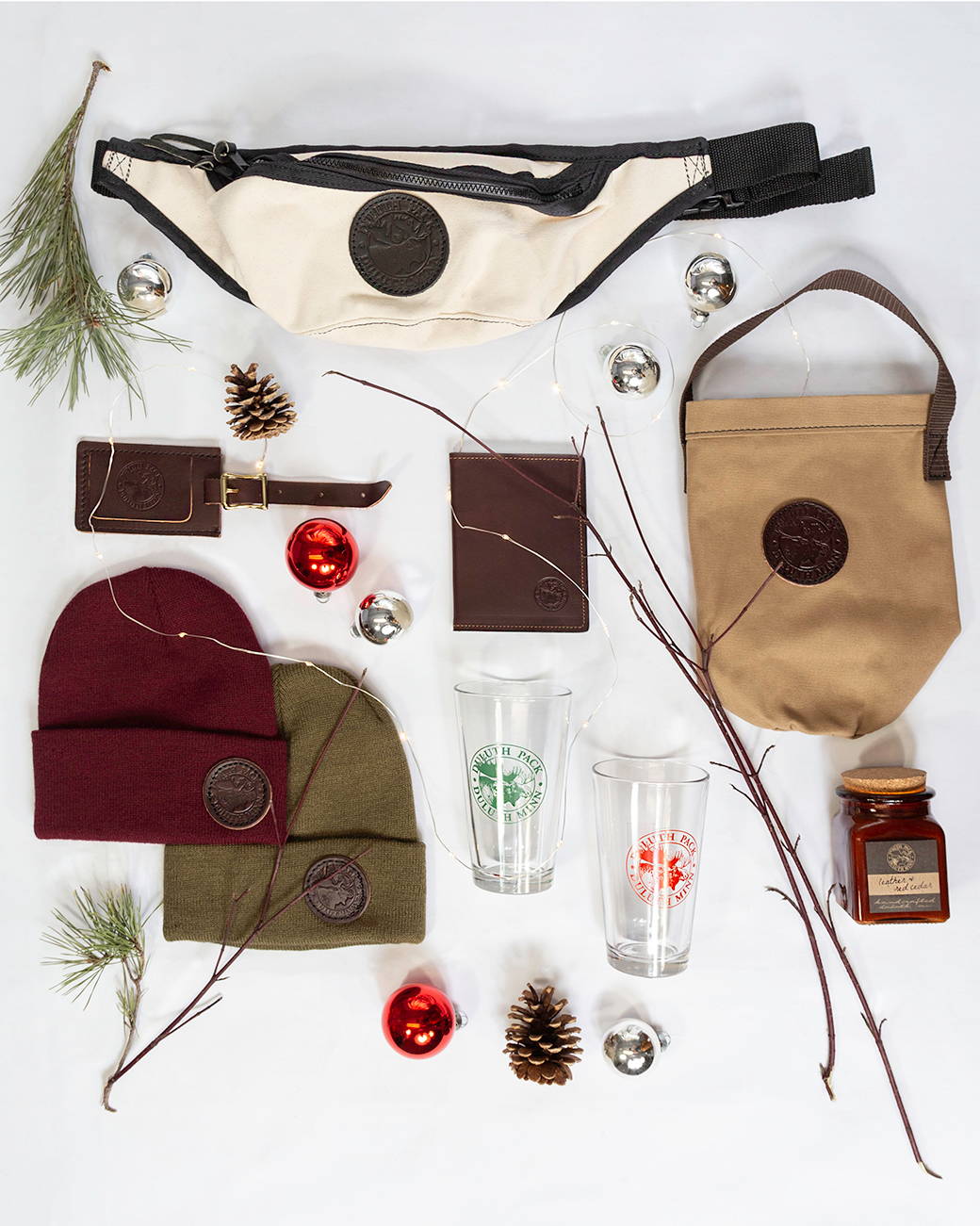 ---
---
We thought long and hard about the perfect gifts for our favorite couples-- our newlywed friends, our parents, our in-laws-- and we're positive that the couple in your life will enjoy the gifts on this list. Whether they love to travel or love to host, these fun, quality products will delight the couple in your life.
---
---
---
---
Looking for a thoughtful gift for someone on-the-go? Whether they're flying across the globe or spending the weekend at the cabin, the traveler in your life will deeply appreciate a gift that lets them carry their things in style, comfort, and efficacy. Gift the jet-setter this holiday with any of these excellent products!
---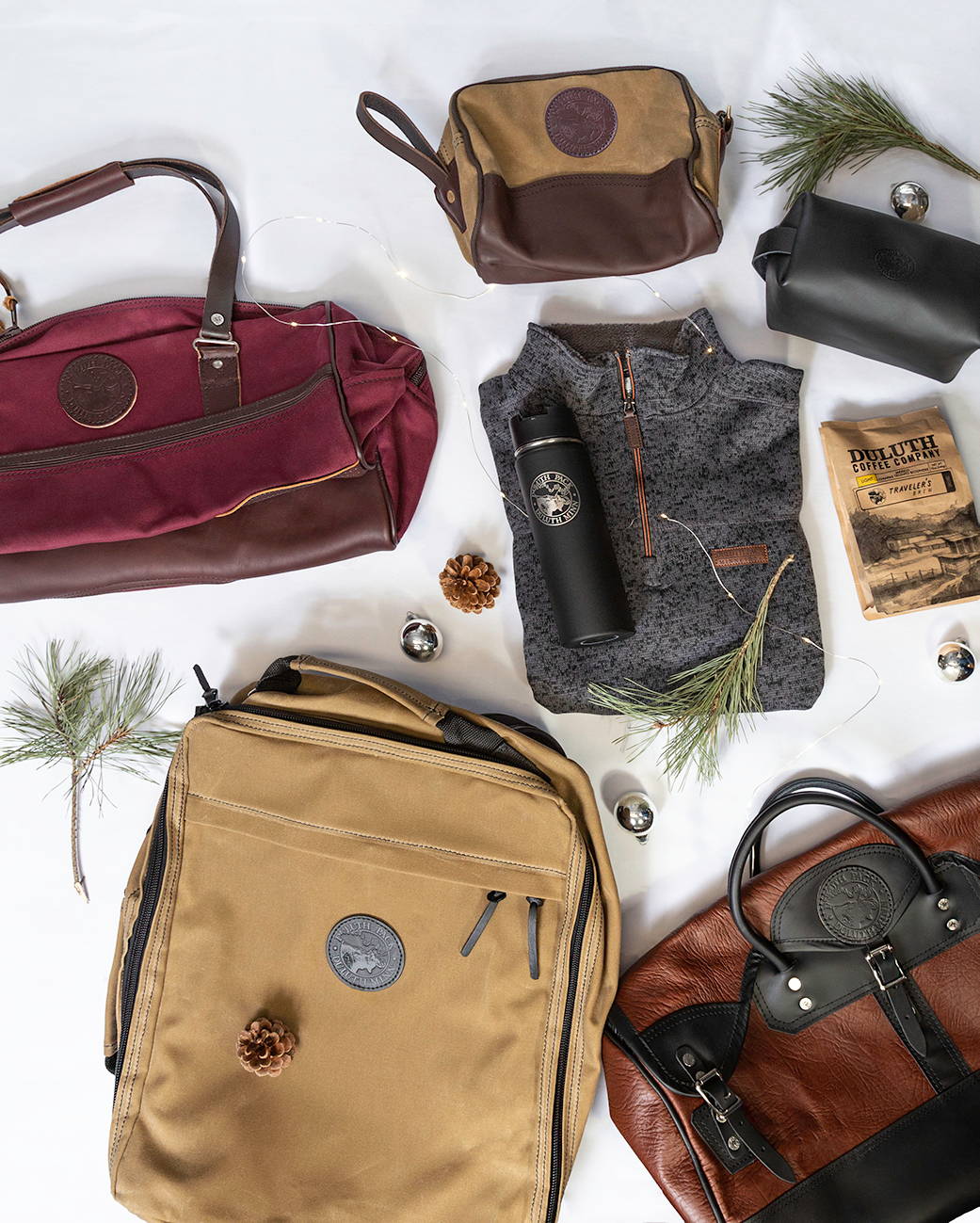 ---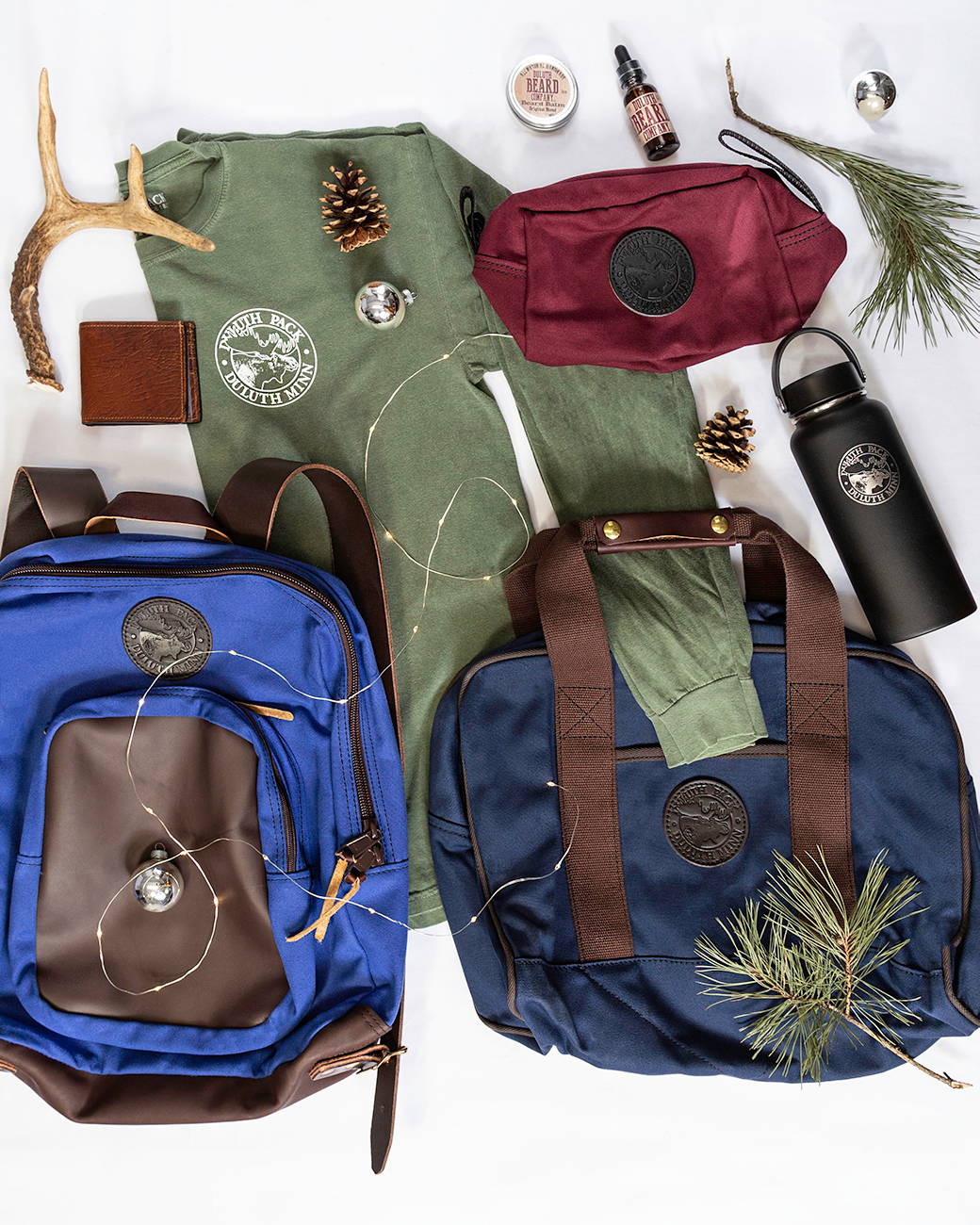 ---
---
These gifts are hand-picked to compliment men's fashion styles. These products are not only high-quality, lasting, and practical, but they also look great as part of any guy's wardrobe. This holiday season give the gift of premium quality in styles men will love.
---
---
---
---
These durable products are handcrafted to compliment women's fashion. Our excellent bags and purses showcase Duluth Pack's iconic look with modern design. Any gal on the go knows that there's no substitute for quality, so gift a lady in your life with one of these thoughtful, lasting items.
---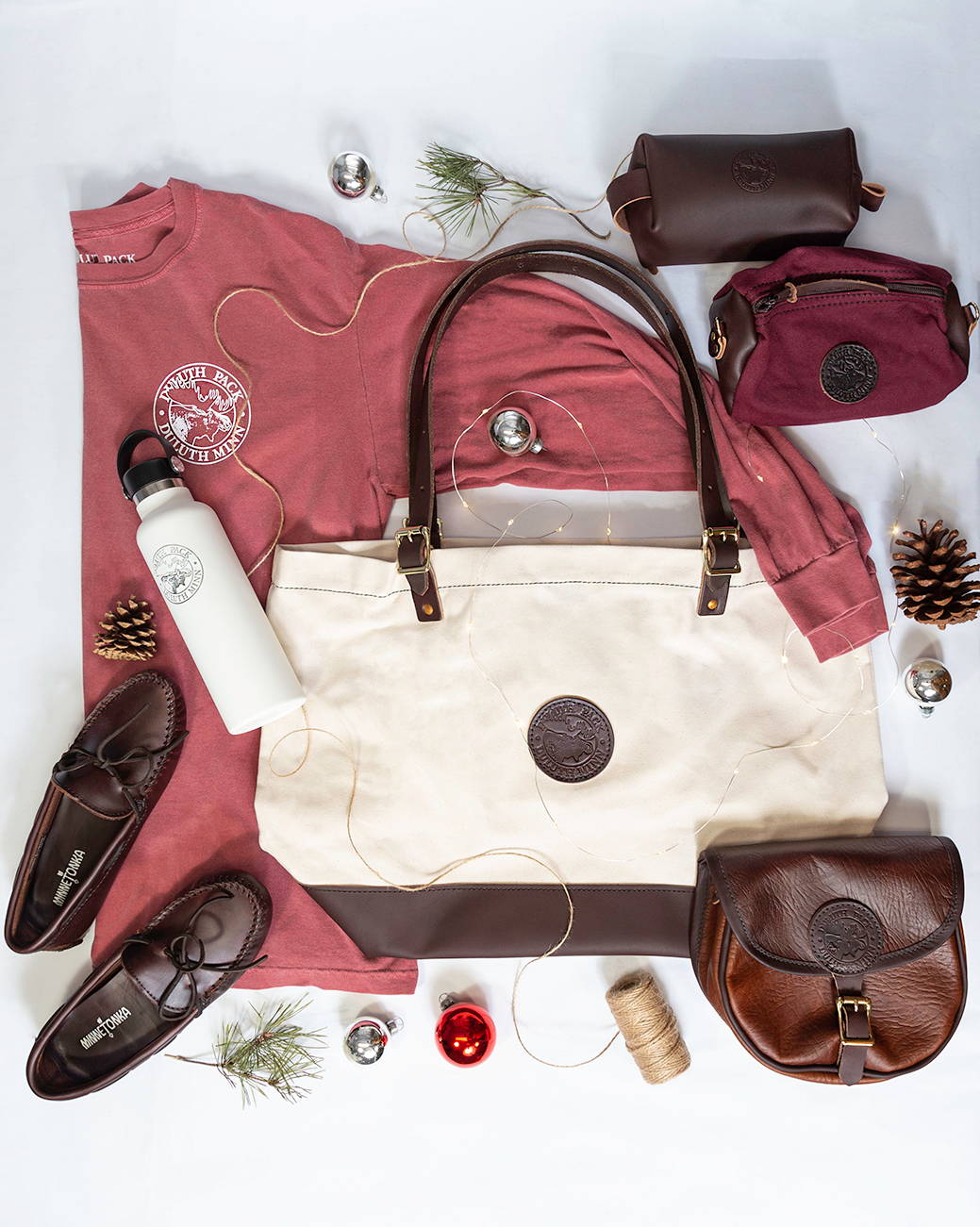 ---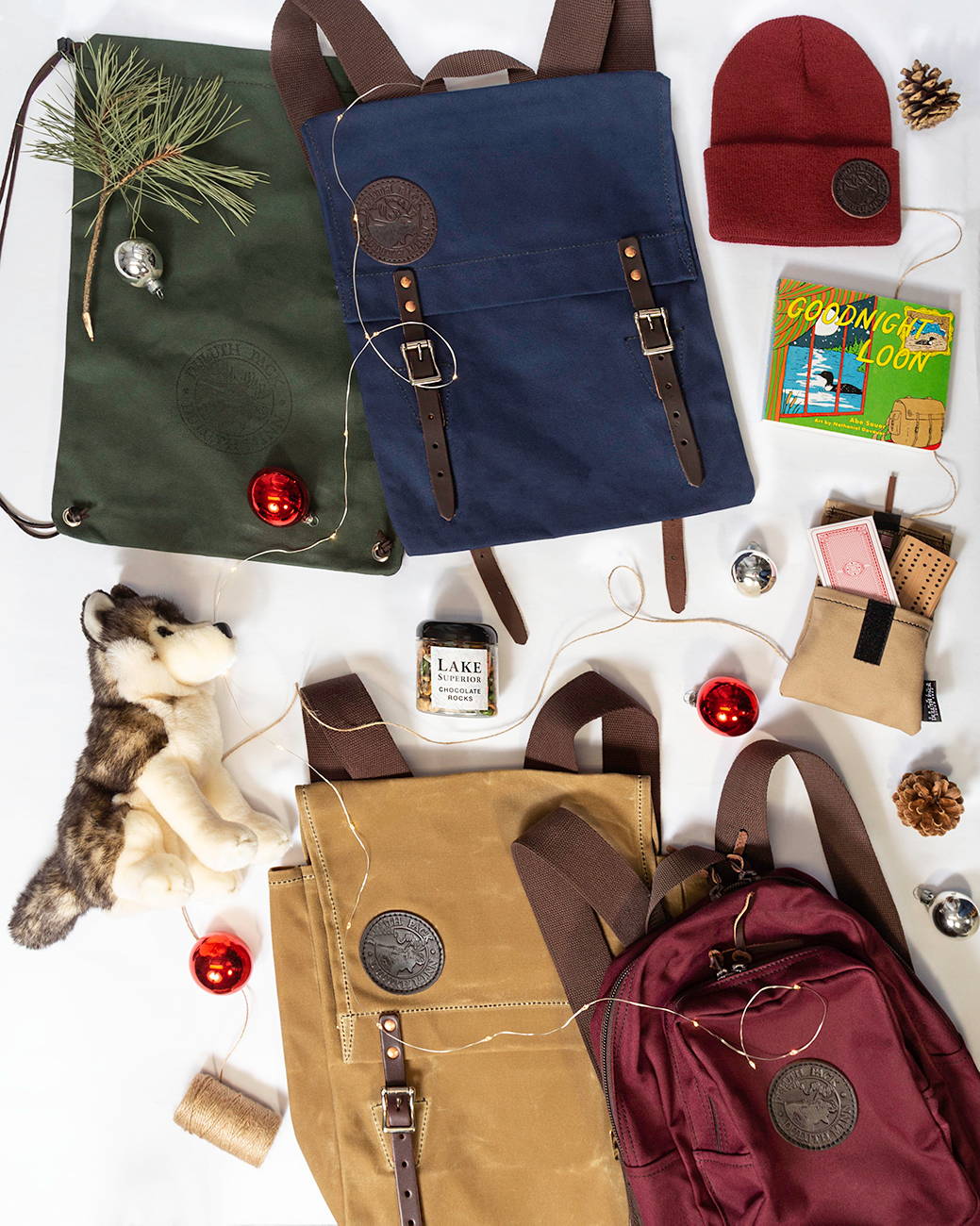 ---
---
Feed a young explorer's spirit with these gifts for children. These premium Duluth Pack products are sized with kids in mind, and they're versatile, for kids' diverse activities. These items will last in the classroom, on the field, through camping trips, and wherever your child plays.
---
---
---
---
A great host provides a lot for their guests, and now it's your turn to give back with something they'll truly appreciate. Make your favorite host feel special with these high-quality products specially made with hosting in mind. The greatest gift you can give to a giver is something that helps them do what they love.
---
---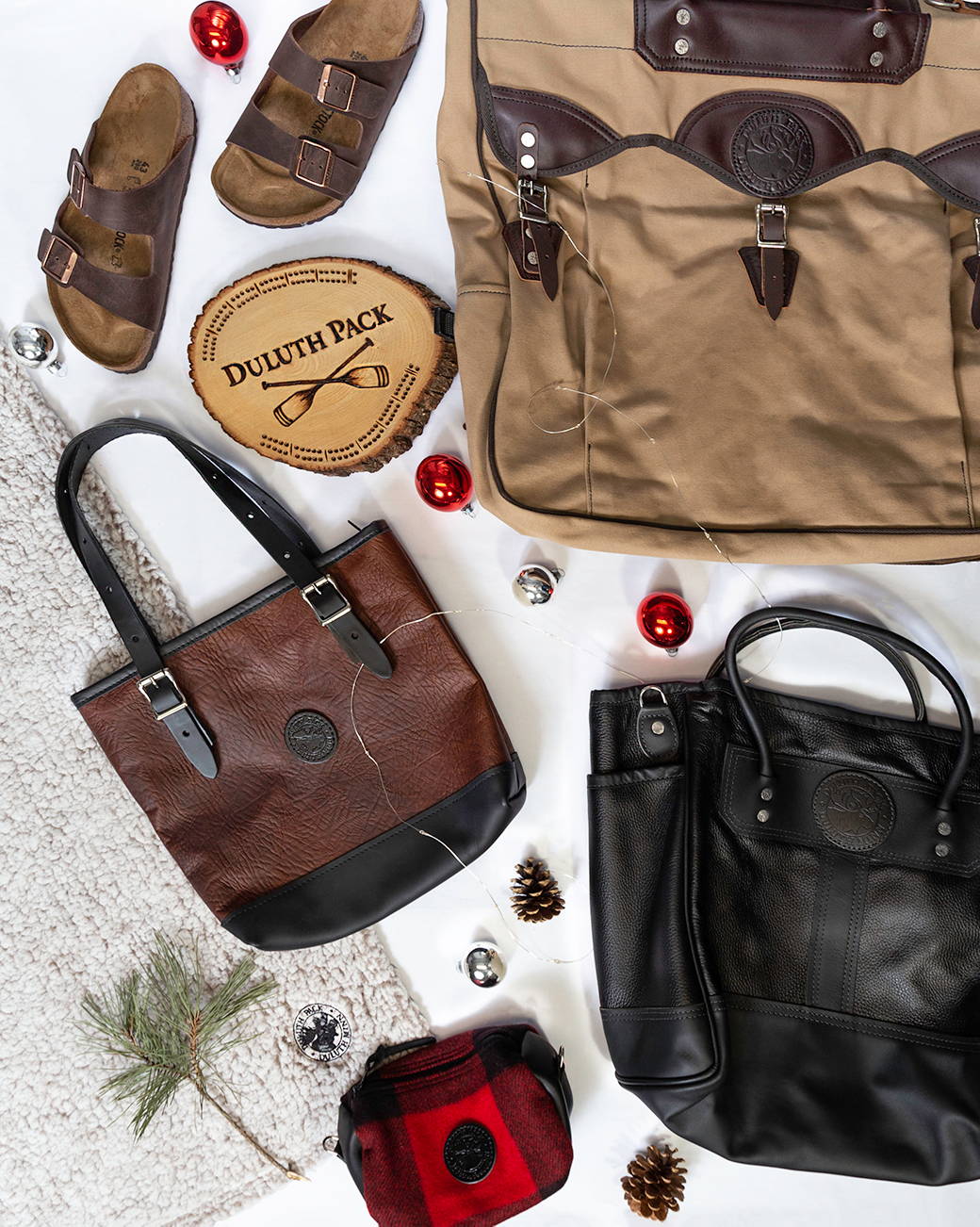 ---
---
These stylish, trendy items will appeal to the fashion-guru in your life. Duluth Pack's legendary quality and iconic style make for products that give off an effortlessly cool vibe and last a lifetime. Not only are these pieces beautiful and trendy, but they're also practical, durable, and high-quality. Gift a trend-setter this holiday season!
---
---
---
---
Each item in this list will make a great gift for someone who keeps active and trains hard. These products are great for outdoor and indoor athletic activity, whether you're training on the court, in the gym, in the ring, or on the trail. Gift an athlete the perfect gear bag this holiday and encourage their passion for fitness.
---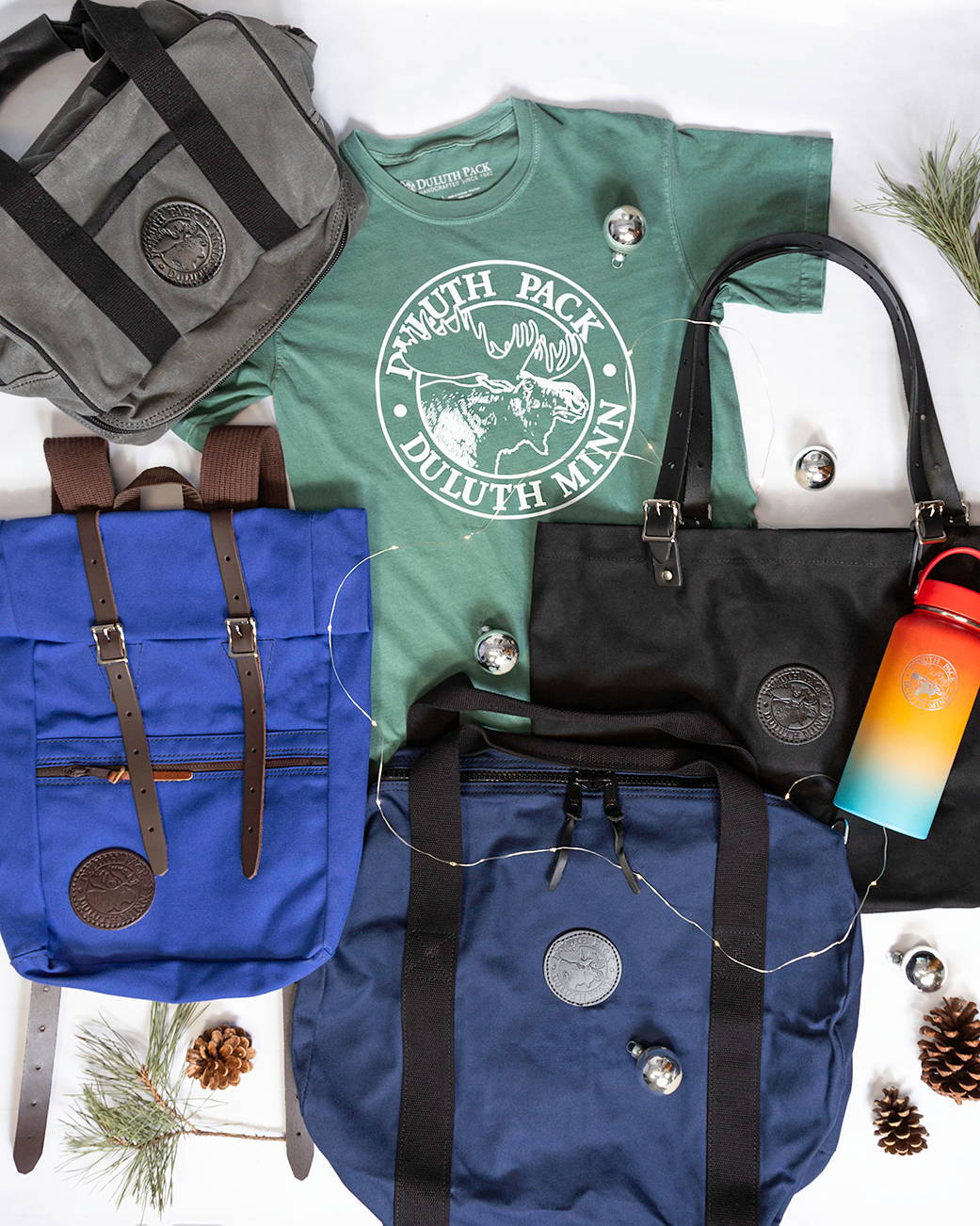 ---