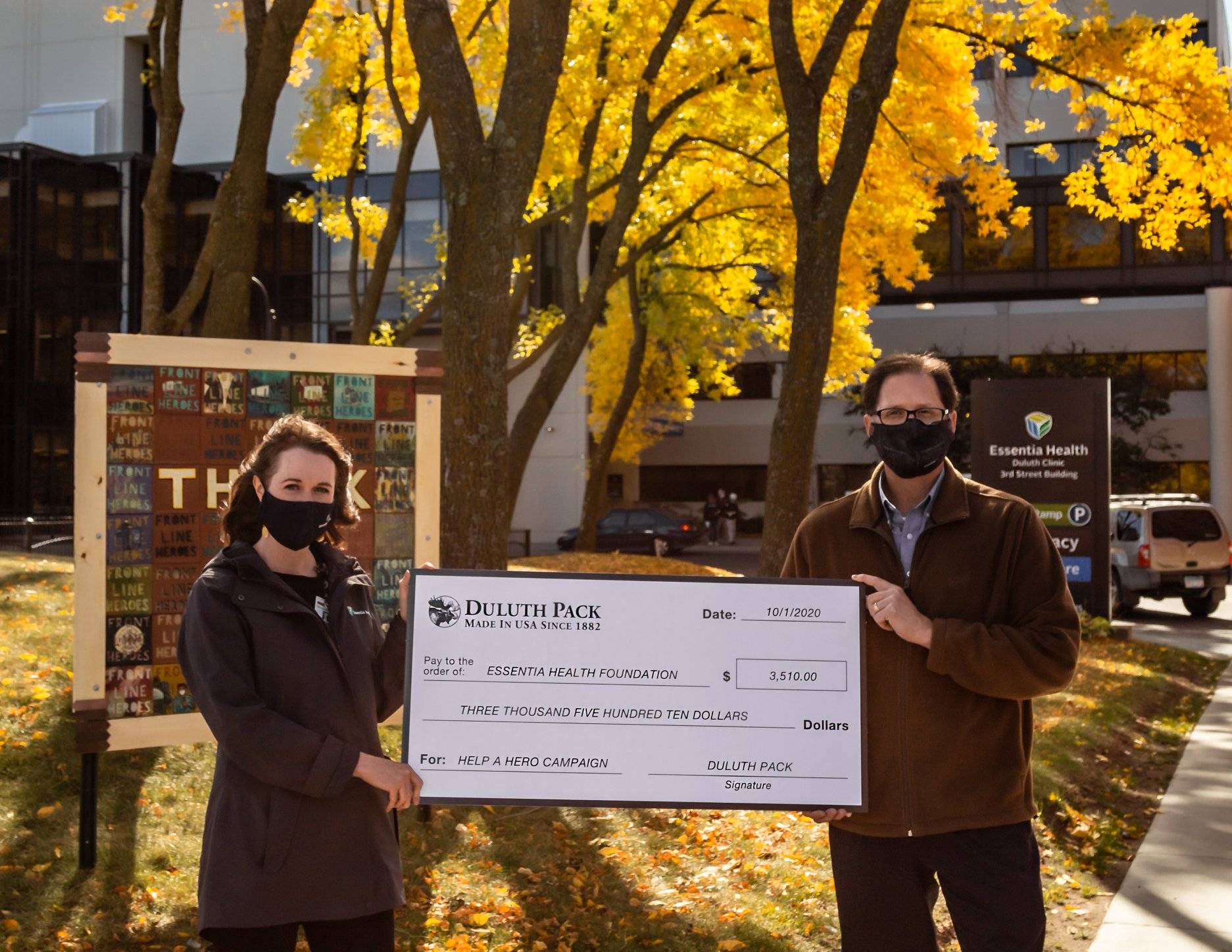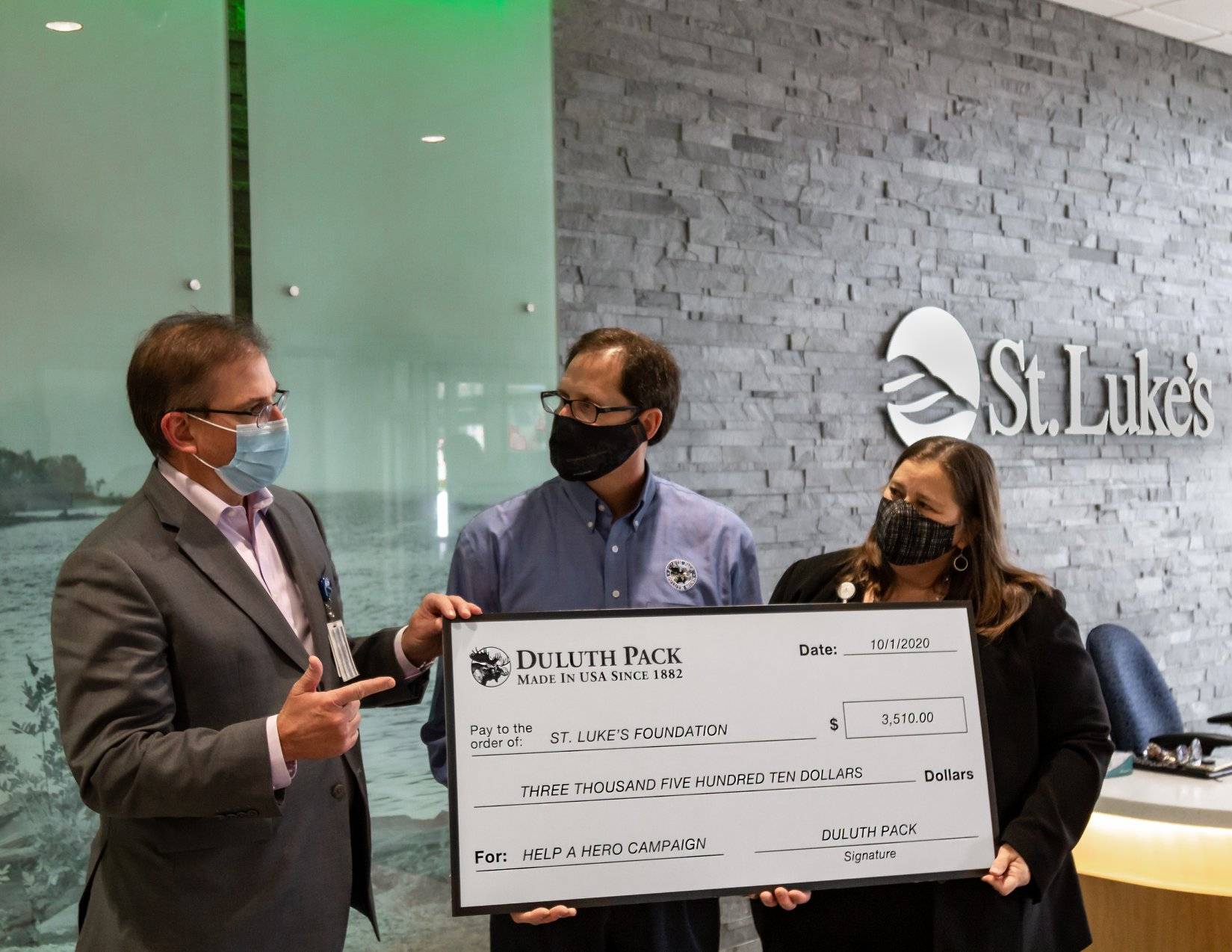 DULUTH PACK GIVES BACK TO LOCAL HOSPITALS  

On Thursday, October 1st, the Duluth Pack company donated over $7,200 between our two local hospitals, St. Luke's and Essentia Health,
to go towards their PPE funds.
Back in April, Duluth Pack began manufacturing thousands of reusable and
Made in the USA PPE Healthcare Gowns
that are being distributed all over the nation. The company continues to manufacture the PPE alongside their canvas and leather outdoor gear.
Thank you to those who participated in our
Help A Hero campaign
this May and June and made this contribution possible.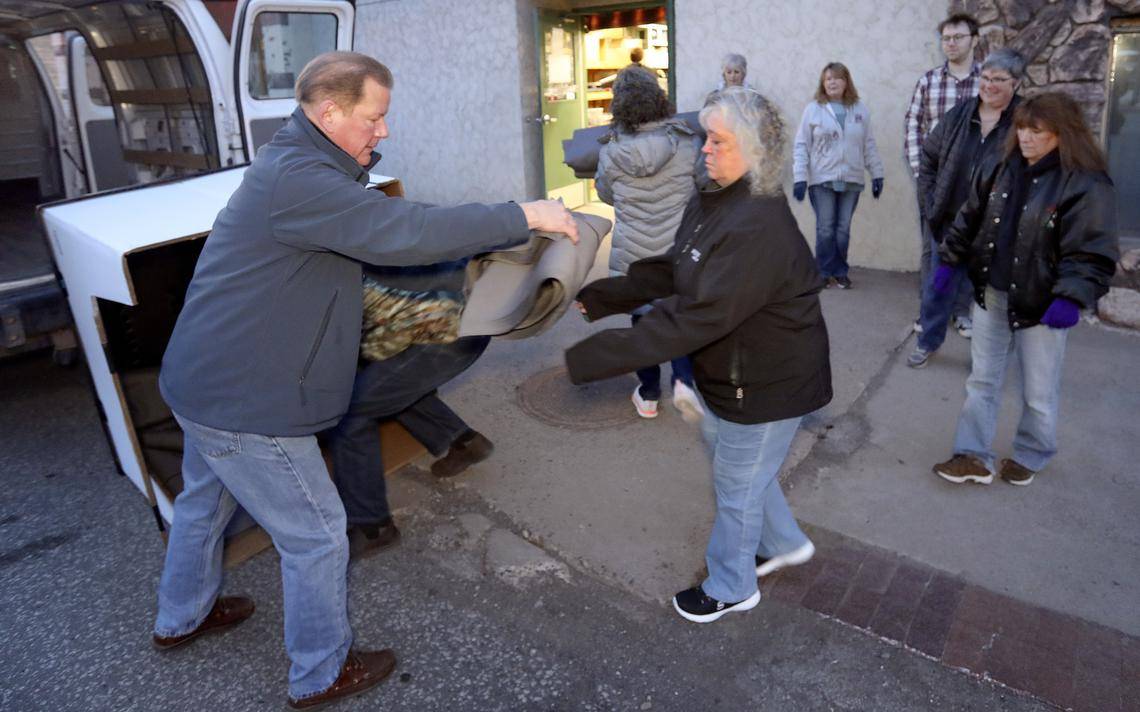 Duluth Pack CFO Mark Oestreich hands a bundle of fabric pieces for hospital gowns to an employee outside the company's Lincoln Park location Tuesday morning. Workers unloaded pieces for 900 gowns from Michigan fabric supplier Stormy Kromer before 6:15 a.m. and began sewing them shortly afterward. (Steve Kuchera / skuchera@duluthnews.com)
 
DULUTH PACK TEAMS UP WITH STORMY KROMER TO PRODUCE HOSPITAL GOWNS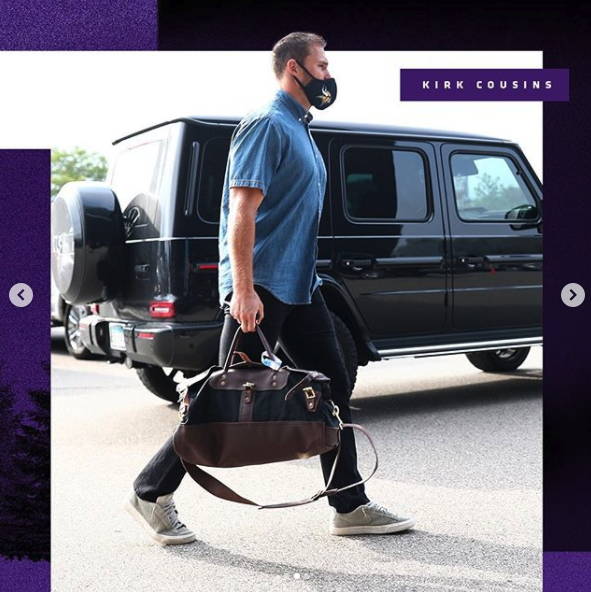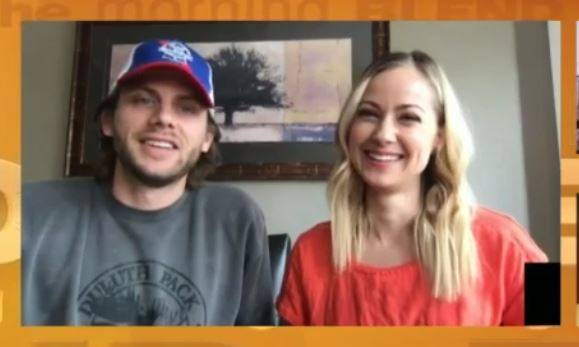 REPPIN' THE MOOSE: KEEPIN' 'ER MOVIN' THROUGH A PANDEMIC WITH CHARLIE BERENS AND ALEX WEHRLEY
Look close, and you'll spot Charlie Berens reppin' the Duluth Pack moose in his recent interview on The Morning Blend. Charlie Berens is a household name in Wisconsin with his viral video series called the "Manitowoc Minute." And you may recognize his wife too -- Alex Wehrley is a former Miss Wisconsin! Check out how the hilariously talented couple has been spending their quarantine.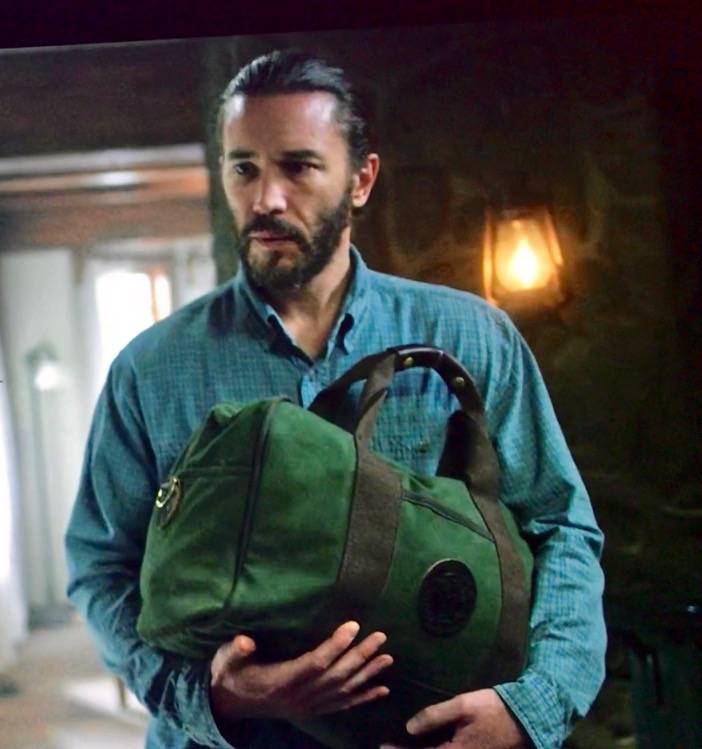 DULUTH PACK GEAR MAKES AN APPEARANCE ON NETFLIX SERIES OZARK
Look close, and you'll see a familiar face (bag) in season three of the Netflix series, Ozark; Duluth Pack clued in their followers that a number of duffel bags from their Safari line are featured throughout the season.
The bags are a popular item from the Duluth-based pack manufacturer. The Safari Duffel bags are a great option for outdoor enthusiasts looking to carry their stuff in a rugged back or slung across their shoulder:
Read More: Duluth Pack Gear Makes An Appearance On TV Series Ozark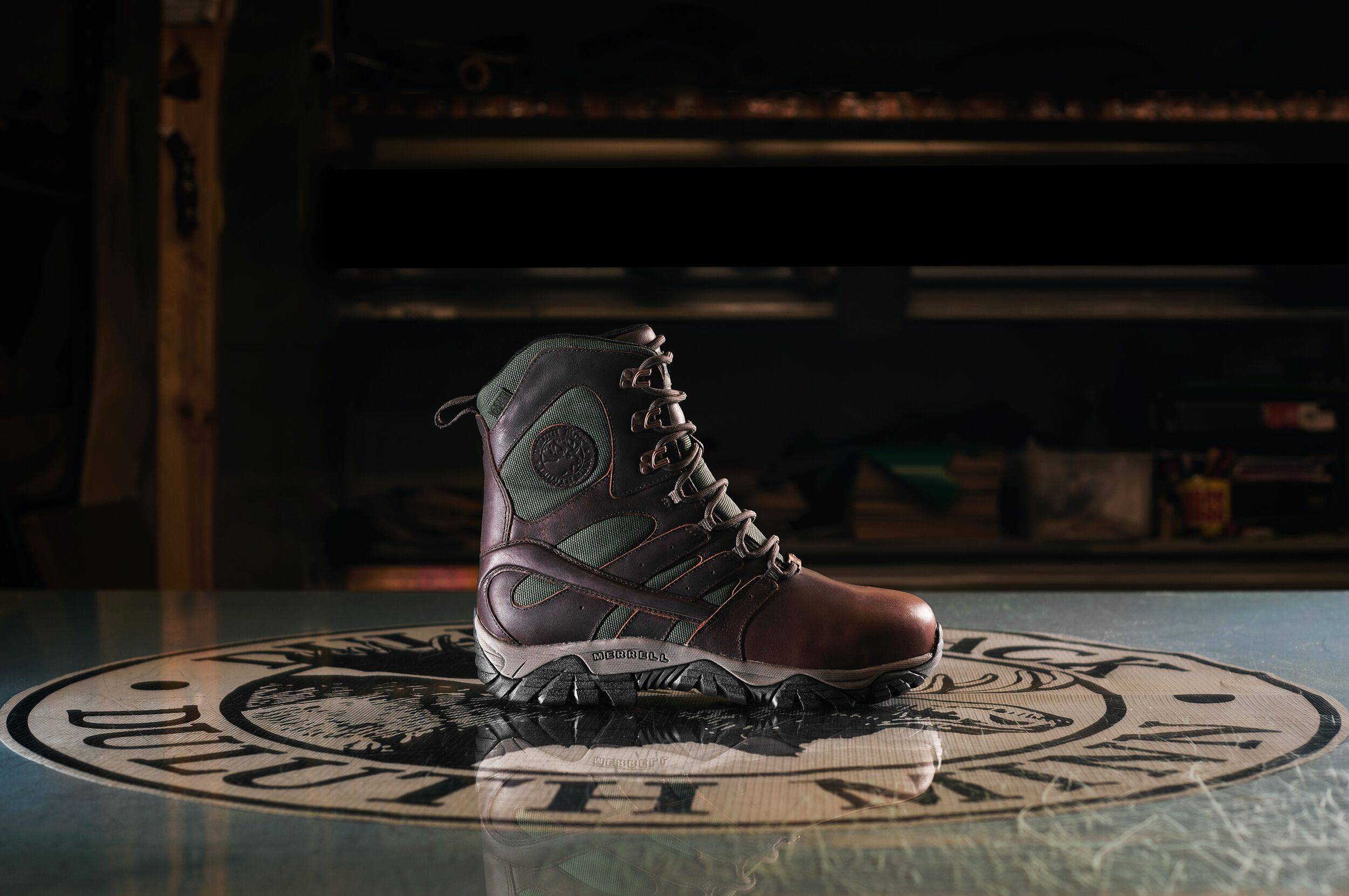 MERRELL X DULUTH PACK
We are proud and excited to announce that Duluth Pack and Merrell have launched a line of co-branded work boots. Our collection features two styles of unisex boots: a steel toe version for rugged work or projects and a soft-toe style. Each pair features Duluth Pack's iconic olive drab canvas and is finished with a custom brown leather logo.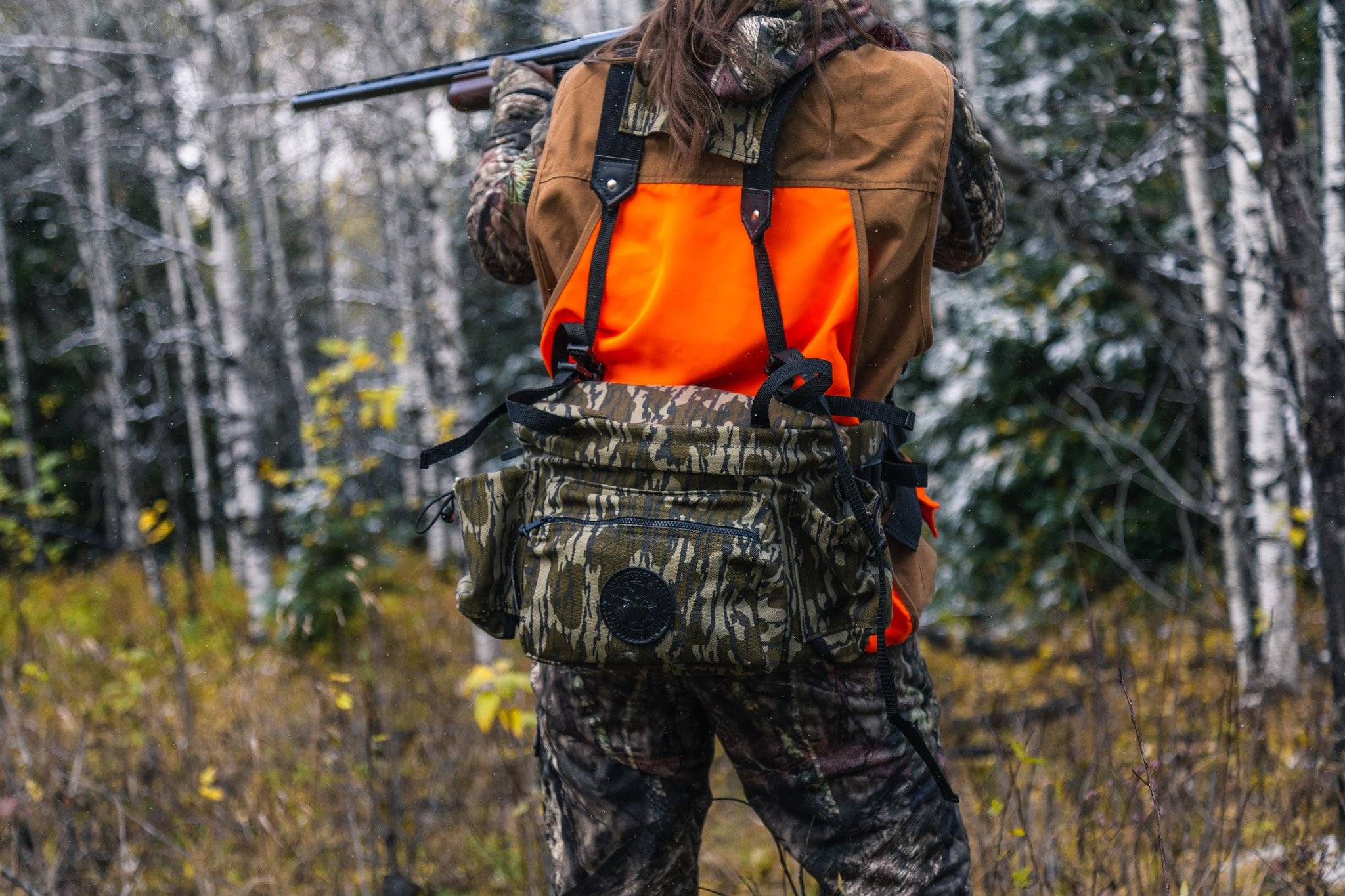 BUILT - MOSSY OAK  
Duluth Pack is the first company to be featured on Mossy Oak's new video series "BUILT." This is not the first time we have worked with Mossy Oak, and it will not be the last! As our President and CEO Tom Sega has said: "We could not ask for better partners or support from anyone."
JUST LAUNCHED: MERRELL X DULUTH PACK
THE DULUTH PACK RETAIL STORE
2018 News Coming Soon! Check out our latest news for the time being!
5 Seconds of Summer
Adele
Alessandra Ambrosio
Alyssa Milano
Amanda Seyfried
Ashton Kutcher
Becky G
Blake Lively
Blake Shelton
Britney Spears
Calvin Harris
Cameron Diaz
Charlie Puth
Charlize Theron
Chris Hemsworth
Chris Young
Chrissy Teigen
Clare Dunn
Dave Matthews Band
Demi Lovato
Dierks Bentley
DNCE
Dominic Sherwood
Echosmith
Elijah Wood
Ellie Goulding
Eric Paslay
Fall Out Boy
Gregg Sulkin
Gwen Stefani
Hailee Steinfeld
Hilary Duff
Hozier
Ian Somerhalder
Jason Aldean
Jason Kennedy
Jessica Biel
Jessica Smith
Jo Jo Fletcher
Johnny Depp
Julianne Hough
Justin Timberlake
Kaia Gerber
Karlie Kloss
Kendall Jenner
Kerry Washington
Kevin Connolly
Kiernan Shipka
Kristen Stewart
Kristen Wiig
Kristin Cavallari
Josh Duhamel
Lauren Bushnell
Lauren Scruggs
Lee Brice
Leonardo DiCaprio
Lucy Hale
Mac Miller
Maroon 5
Melissa McCarthy
Milo Ventimiglia
Minnesota Wild
Miranda Lambert
Mumford and Sons
Nick Jonas
Nikki Reed
Nina Dobrev
Olivia Munn
R. City
Rita Ora
Ronda Rousey
Ryan Gosling
Ryan Kwanten
Sabrina Gadecki
Salma Hayak
Scarlett Johansson
Selena Gomez
Shawn Mendes
Sophie Turner
Stevie Nicks
Taryn Manning
Teresa Palmer
Terrence Jenkins
The Lumineers
TJ Oshie
Tom Hardy
Tove Lo
Trampled By Turtles
Zedd
Instagram: 57,200+
Facebook: 44,600+
Twitter: 11,100+
Pinterest: 2,300+
---
FOLLOW US ON SOCIAL FOR THE LATEST NEWS
---