If you are looking for fun and delicious camping meals that are quick to make, a pie iron could be just the camping tool you are looking for. A pie iron or sometimes called a camp cooker is a small, hinged, cast iron camping tool with long handles to hold over the fire. This camping accessory is great for all your campfire meals including, breakfast, lunch, dinner, and dessert. Pack a pie iron along with your camping cookware to create one of these delicious and easy to create camping meal recipes below that Duluth Pack has put together for you to enjoy.
These recipes require two simple things before you get started: a pie iron and a campfire to cook them over! Once you finish cooking, don't forget to grab your utensils from your USA Made Duluth Pack Utensil Roll and dig into this hot dish!
Tasty Pie Iron French Toast (4 Servings)
Don't skimp on breakfast and try this recipe by Campfire Foodie! This French toast recipe is a great breakfast option while camping and is sure to get everyone's day started right.
Ingredients
French bread, sliced
1 Tbsp milk
4 eggs
1/2 tsp vanilla extract
1/2 tsp cinnamon
Syrup
Butter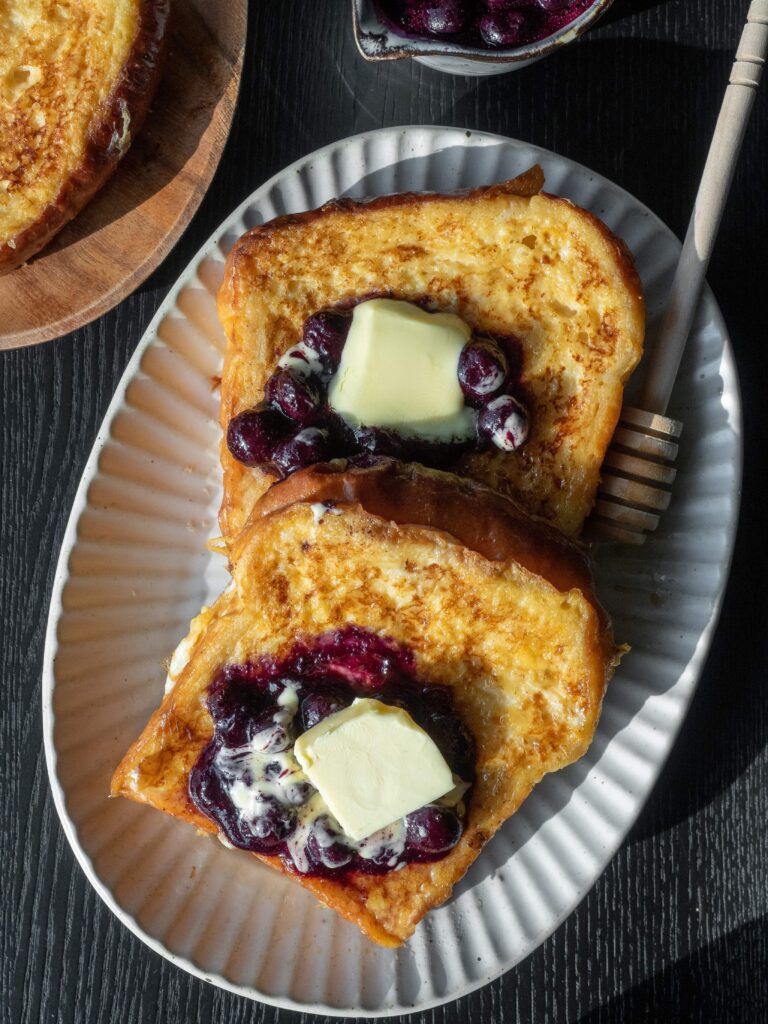 Directions
Start by greasing the inside of the iron if needed.
Mix the egg, milk, cinnamon, and vanilla in a medium bowl.
Dip each side of the bread in the egg mixture and place inside the camp cooker.
Cook over the coals of a campfire for about 5 minutes per side.
Open the iron and check for doneness.  When cooked, serve with butter and syrup.
The Best Campfire Rueben Sandwich (2 Servings)
This recipe by Dine Dream Discover is delicious and quick! Grab your cookware and enjoy this top-rated lunch recipe for camping.
Instructions
Rye Bread (your favorite brand) 4 Slices
Thin sliced Corned Beef Deli Style 4 oz.
Swiss Cheese 4 slices
1/2 cup Sauerkraut
2 TBS Thousand Island Dressing
Pam Spray (or something similar)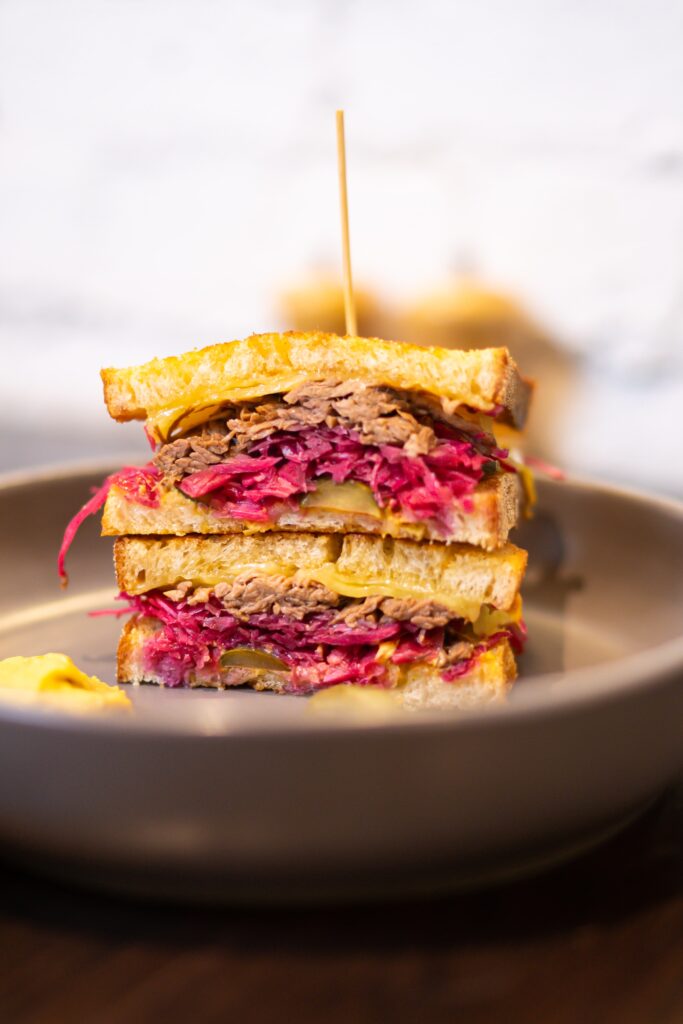 Directions
Spray the inside of the Pie Iron OR butter your bread.
Lay 1 piece of bread on each side of the pie iron.
Place a couple of thin slices of corned beef on both sides of the bread.
On one side of the bread, put your thousand island dressing.
Then top with sauerkraut.
On the other side place your Swiss cheese.
Fold the pie iron together carefully. You can bring the cheese side over so you don't lose any sauerkraut.
Flip every 30 seconds for a total of 2 minutes.
After the 2 minutes open it and check to see if it's done or if it needs more time. Adjust accordingly.
Pie Iron Personal Pizza Pockets (4 servings)
This recipe by Fresh Off The Grid brings fun to dinner with a way to customize each pizza for picky eaters. You can even turn dinner into a fun collaborative activity for the family by making stations for each person to choose their toppings!
Ingredients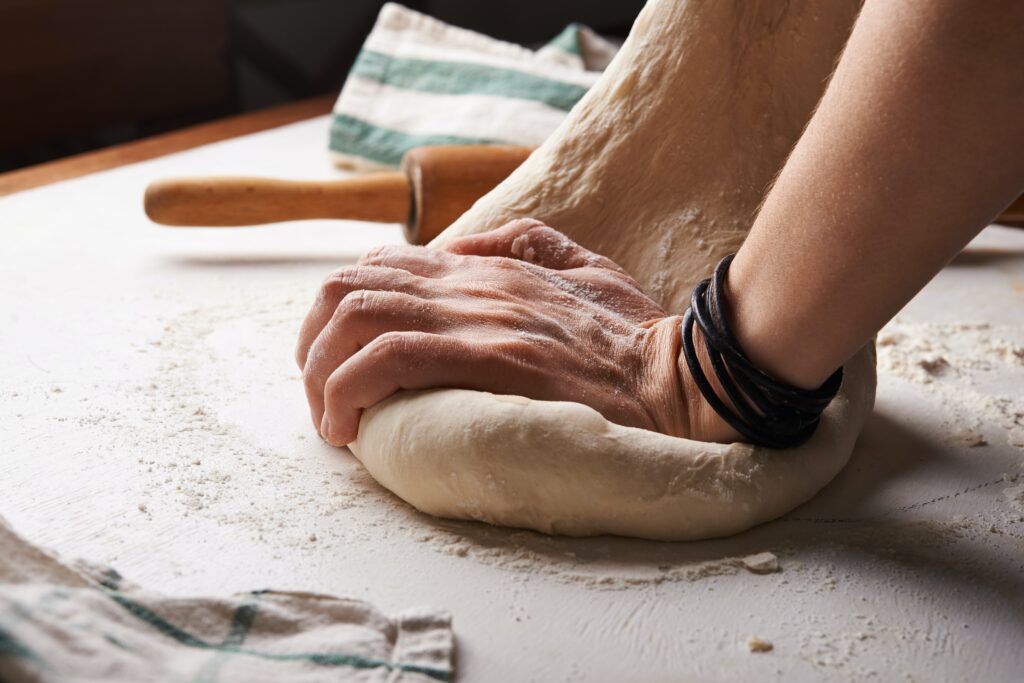 Pizza Dough
2 ¾ cups all-purpose flour
1 packet rapid rise yeast
2 teaspoons salt
1 cup warm water
2 tablespoons olive oil
Fillings
½ cup pizza sauce
1 cup low-moisture shredded mozzarella cheese
1 green bell pepper, diced
4 oz can sliced black olives, drained
16 slices pepperoni
Oil
Directions
Make the dough (can be done ahead of time!): In a mixing bowl, stir together the flour, yeast, and salt. Add the oil and water. Using a spoon or fork, mix the ingredients until a dough forms. Add additional flour if it seems too wet, then knead until a ball forms. Cover and let rise 20 minutes. *Alternatively, use pre-made dough.
Divide the dough into 8 pieces. Working with two pieces at a time, stretch and flatten the dough into roughly 4 ½ x 4 ½ inch squares.
Oil the pie iron and press one square of dough into the bottom plate. Load up your ingredients: 2 tablespoons of sauce followed by the ¼ cup cheese, ¼ of the bell pepper, 1 oz olives, and 4 pepperonis. Top with a second square of dough. Close & lock the pie iron.
Cook over the fire or on top of your campfire embers until the crust is golden brown, flipping as needed to ensure even heat. The exact timing will be variable depending on your campfire intensity, but generally, this will only take 2-3 minutes. Check often!
Remove from the heat, then carefully unlock the pie iron and turn the pizza pocket out.
Repeat with the remaining ingredients. Be mindful that the iron will be HOT when prepping subsequent pizza pockets. Wait until the iron has cooled or take extreme care when reloading the iron.
Pie Iron Cheesy Tots ( 4 Servings)
This recipe by Camping Answer makes for a great side dish to enjoy while dinner is still cooking and tide over any hangry campers. This dish takes about 20 minutes from start to finish so this quick meal is sure to be a hit!
Ingredients
cooking spray
100 tator tots thawed
salt and pepper to taste
garlic powder to taste
1 cup assorted bell pepper diced
1/2 cup onion diced
1/2 cup shredded cheese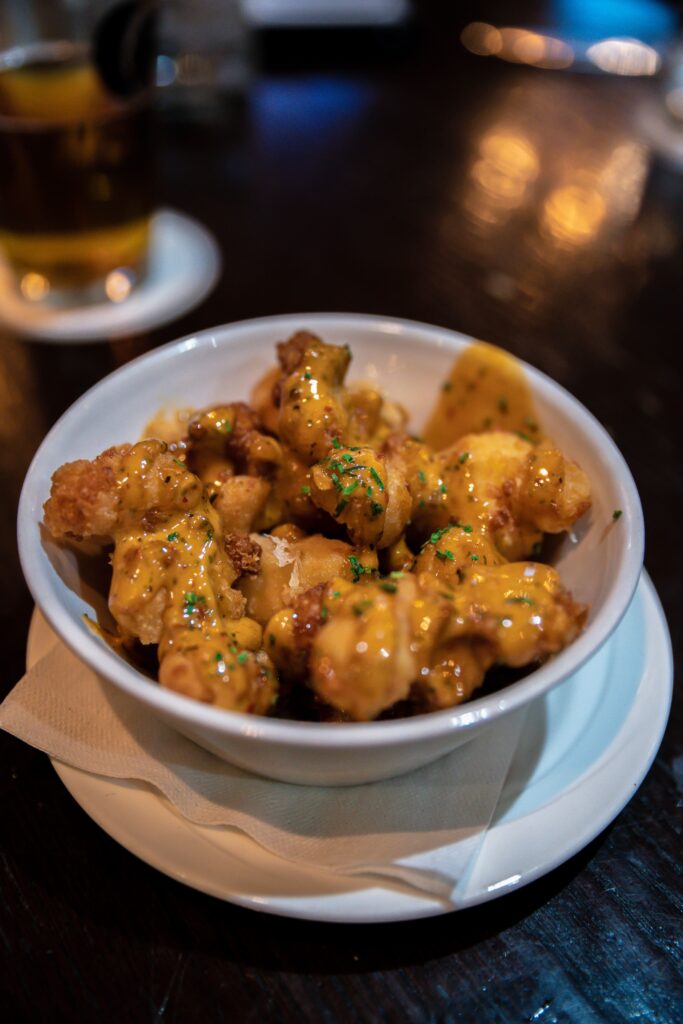 Directions
(Optional) Preheat your pie irons over the fire while getting your supplies ready.
Spray both sides of your pie iron with cooking spray.
Arrange a layer of tator tots in the bottom of the pie iron. We can fit 27 tots in a double pie iron.
Season tots with salt, pepper, and garlic powder. Then add peppers and onions. Close lid and cook for about 10 minutes, flipping midway.
Add cheese and close lid. Place over fire again and cook for five more minutes, cheese side up, until cheese is melted.
Slide onto plate and enjoy.
S'MORES PUDGY PIES (4 Servings)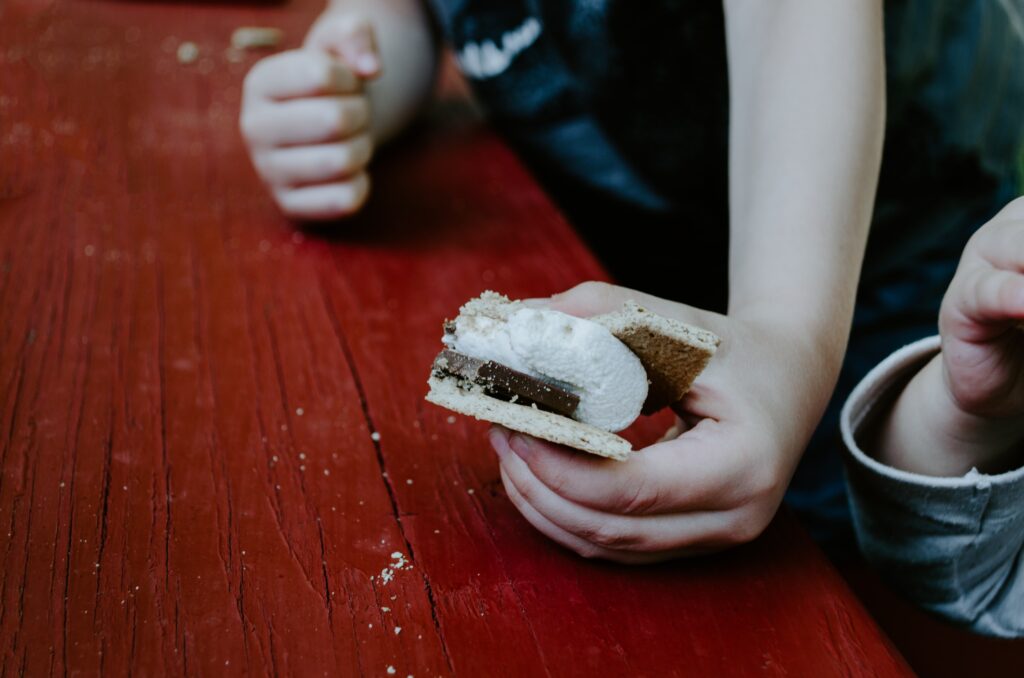 This yummy camping dessert recipe was created by the Jelly Toast Blog and is a great alternative to s'mores. Grab your favorite sweatshirt and bundle up for these tasty treats and fun around the campfire.
Ingredients
non-stick spray or oil for pie irons
8 slices of cinnamon swirl bread
4 graham cracker squares, crushed into large crumbs
1/2 cup chocolate chips
1 cup Campfire® Mini Marshmallows
Directions
Lightly grease pie iron with oil or non-stick spray.
Place one slice of bread in one-half of the pie iron. Sprinkle with 1/4 of the graham cracker crumbs, 2 Tablespoons of chocolate chips, and 1/4 cup of Campfire® Mini Marshmallows.
Place a second slice of bread over the marshmallows and close the pie iron. Pull any excess bread off with your fingers.
Cook pies over fire for 1 minute, flip and cook for an additional minute on the other side. Carefully open pie iron and tip pie onto plate. Enjoy!
These top-rated pie iron recipes for camping are some of the best camping meals for groups of all sizes! With options that you can enjoy from breakfast through dessert, you can use pie irons for so many different meals! Another perk of these camping accessories is their easy clean-up, so no more piles of pots and pans. Put on your Duluth Pack Apron and try out these quick and easy recipes for your next camping adventure.