Spend more, earn more! The Made in America manufacturer and company, Duluth Pack is thrilled to announce the recent launch of their free customer loyalty program – VIPack Loyalty Program. The free to join program is available to all customers and is now available at www.duluthpack.com. The best part, you get rewarded for each purchase, plus you can receive free products.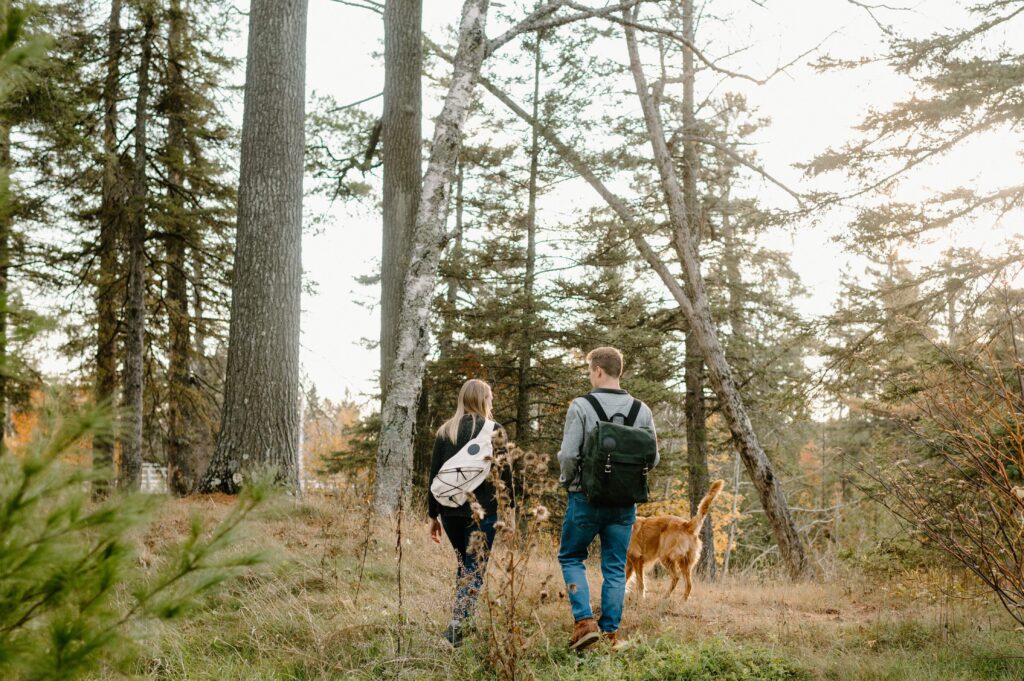 What Is The VIPack Loyalty Program
The VIPack Loyalty Program is designed with you, the customer, in mind. Whether you already are a long-time Duluth Pack customer or just learning about the company and products for the first time, the VIPack Loyalty Program is optimal for buying more quality gear for less. The VIPack Loyalty Program rewards you even before your first purchase and the rewards keep stacking up with the option to redeem them for savings and free Duluth Pack products. The best part with Duluth Pack's VIPack Loyalty Program is that in the same way, Duluth Pack's manufactured products are for life, so are your points and they won't expire. In addition, receive points for your birthday each year!
How Do I Get Rewarded?
The first step is to sign up! Tell us a little about yourself and get 500 points to get you started. Having an account with Duluth Pack shows you all the different ways you can earn rewards. These can range from making purchases and telling us how the products worked for you, to telling your friends and family about Duluth Pack by sharing us on social – like Facebook and Twitter. We keep track of your points online and will even let you know how many points you are earning when you shop with us, so you can reach your reward goals faster.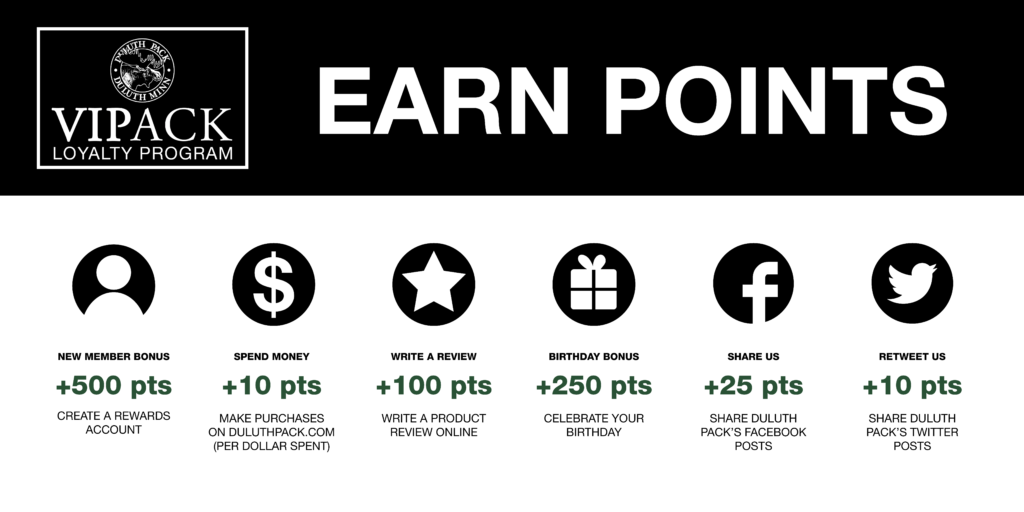 What Are My Reward Options?
Duluth Pack offers a variety of reward options with the VIPack Loyalty Program. One way you can redeem your rewards is for discounts on top-rated and best-selling Duluth Pack gear like the Wanderer Pack, Lady Slipper Pack, or Sling Pack. Your rewards can also be redeemed to receive free Duluth Pack products that are guaranteed for life on all craftsmanship and hardware.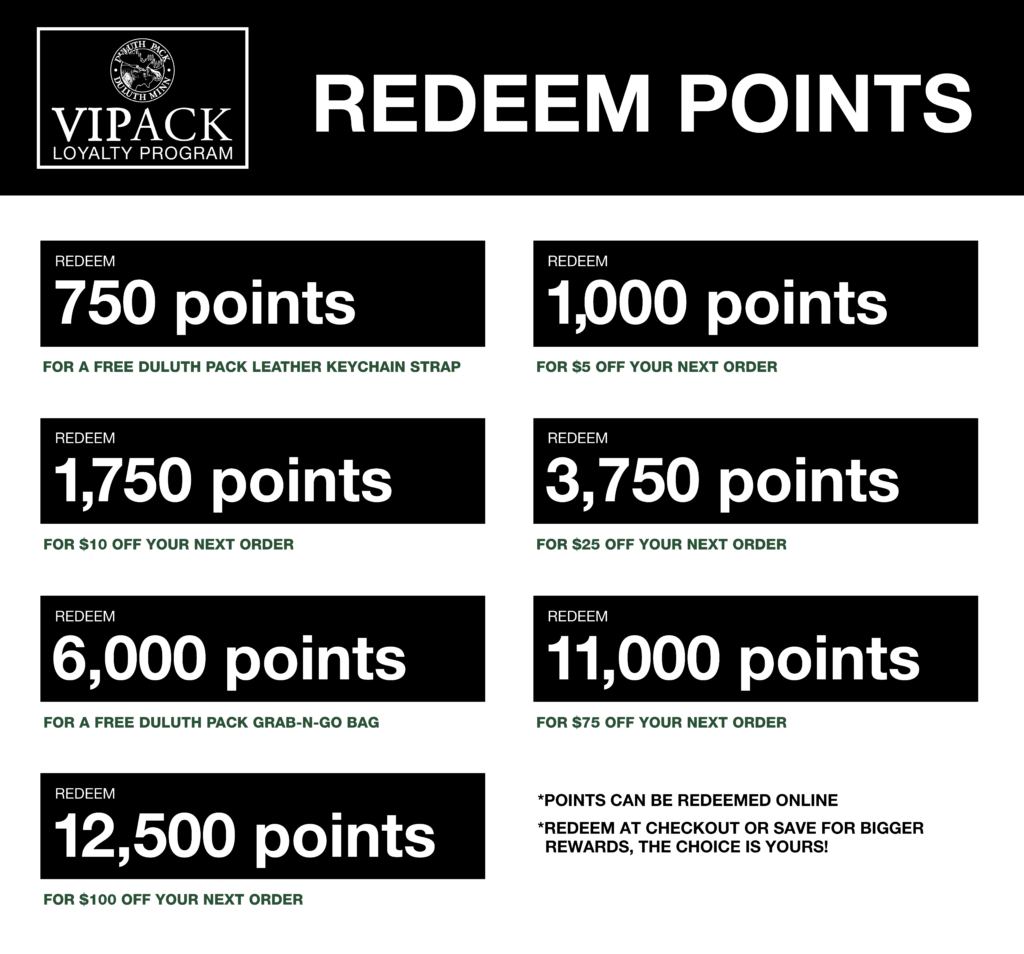 Not sure how you want to redeem your points yet? No problem! You can choose to save your points for larger rewards or redeem them as you reach your goals.
Sign up for the VIPack Loyalty Program and get rewarded today!
Happy shopping, friends!
<p style="text-align: center;"><img src="//cdn.shopify.com/s/files/1/0015/9164/0123/files/happy-adventures-blog-footer-1_large.png?v=1591636586" alt=""></p>