For many, our dads are some of our first role models. They showed us how to fish and how to support our families. They are always there when you need them, and this Father's Day is a way to show them how much that support means to you!
At Duluth Pack, we think about our fathers and how we can always depend on them. With that in mind, Duluth Pack crafted a gift guide to help you find dependable gear for the men in your life.
For The Hunter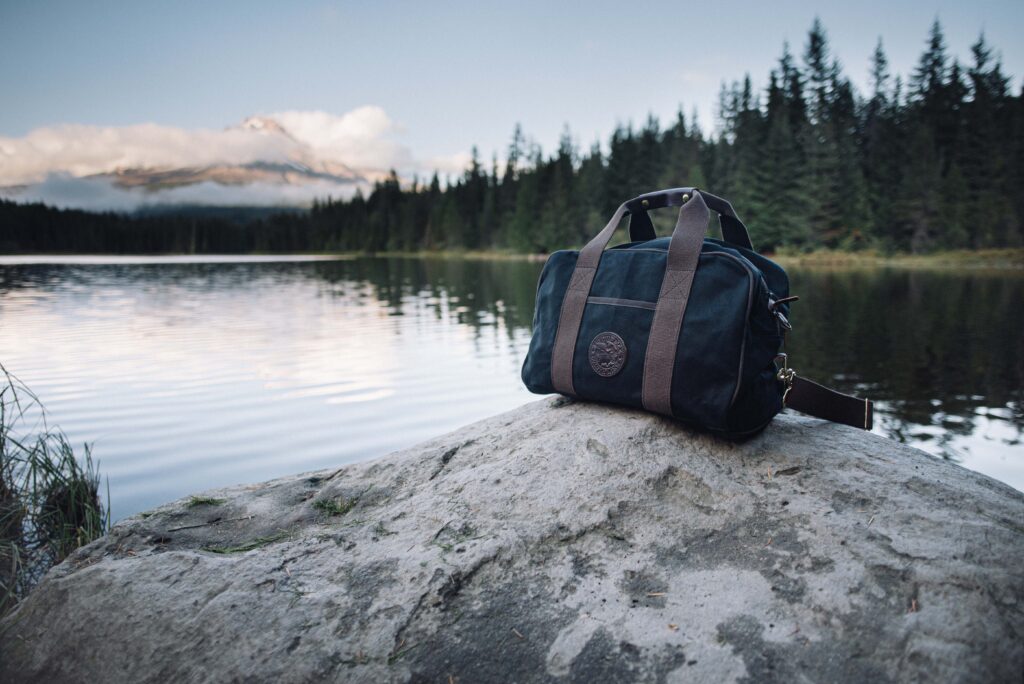 Canvas Chaps
The Made in the USA Canvas Chaps by Duluth Pack are built to last. Handcrafted with rugged 15-ounce canvas, these chaps are highly water-resistant and serve as an additional layer of protection from the elements. Give a pair of these chaps to the hunter in your life for a great gift.
Small Safari Duffel
The Safari Duffel line by Duluth Pack was built to travel to the most rugged places. This is a great gift for a father figure in your life that is looking for durability. The Small Safari Duffel is handcrafted with a 15-ounce canvas and comes with quality handles made from cotton webbing and a removable shoulder strap. Ideal for weekend hunting trips.
Hunting Value Set
The Hunting Value Set was created for hunters by hunters. Featuring Duluth Pack's top-selling products for hunting and at 25% savings, you cannot go wrong with this gift for your dad. The Hunting Value Set includes the best-selling Blind Bag in rugged Olive Drab canvas color, the Large Grab-N-Go in Olive Drab canvas, and Wax Khaki Canvas Chaps that are one size fits most. The Duluth Pack Hunting Value Set is Made in the USA and comes with a lifetime guarantee on all craftsmanship and hardware.
Medium Pistol Rug
Duluth Pack's Pistol Rugs come in three sizes and are lined in either Sherpa or Microsuede. The Medium Pistol Rug with a Sherpa lining is the most popular size and style. Duluth Pack pistol rugs come in 11 canvas colors, American cowhide, American bison hide, and a classic buffalo check wool. With all of these choices, you are sure to find the ideal match for your dad.
For The Outdoorsman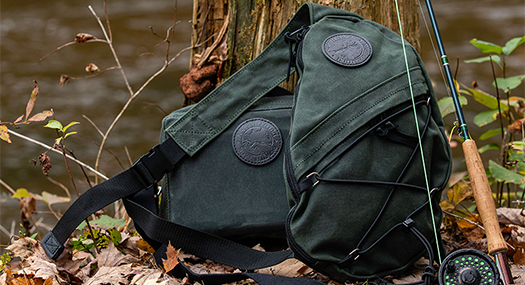 Sling Pack
The Made in the USA Sling Pack is a best-seller for Duluth Pack and is a versatile choice. This pack works well as a hands-free crossbody-style daypack. He can also use this quality pack for hiking, fishing, biking, or other activities! Gift this awesome pack to your father to take on his next adventure.
Camp Saw Value Set
If you are looking for the ultimate gift set for your father, the Camp Saw Value Set is it! This value set is full of Made in the USA quality gear, including a Spring Creek Manufacturing Tuff Camp Saw, a spare blade, and a Duluth Pack Saw Case in a rugged 15oz Olive Drab canvas. This value set also comes with a savings of 25%, so you will both love this set.
Soft-Sided Tackle Box
The Made in the USA Soft-Sided Tackle Box by Duluth Pack is built to last a lifetime. This tackle box has six inserts for optimal organization and external pockets to hold additional supplies and tools. Treat him to a tackle box that is guaranteed for life on all craftsmanship and hardware.
Canvas Apron
Gift the master of the grill his own Canvas Apron by Duluth Pack this year and enjoy a summer of spending time together while he uses this new gift. The Canvas Apron can also be used for woodworking, gardening, butchering, and more.
Voyageur Sling Pack
The Voyageur Sling Pack is a rugged pack designed to be in nature! This pack has five built-in pockets for organization and is larger than our ever-popular Sling Pack, so he can carry everything he needs. Built with Duluth Pack's rugged 15-ounce canvas and premium American cowhide, this pack is ready to take it all on. Gift this fantastic bag to the father figure in your life.
For The Jet-Setter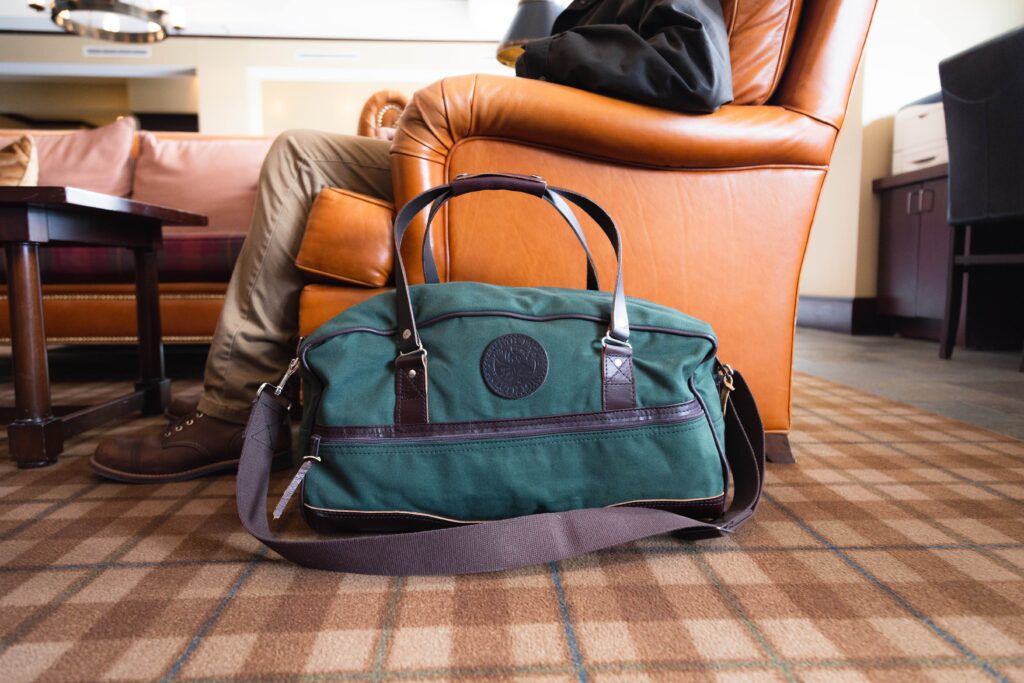 Weekender Duffel
This stylish duffel is a timeless piece to gift your dad. The Weekender Duffel features premium leather handles, a leather bottom, and comes with a detachable shoulder strap. With Duluth Pack's lifetime guarantee on all craftsmanship and hardware, this bag will be the last duffel he needs.
Travel Value Set
The Travel Value Set includes Duluth Pack's Made in the USA Weekender Duffel, Leather Business Portfolio, and a Leather Luggage Tag. The Travel Value Set also offers up to 25% off savings, so you cannot go wrong gifting this to the man in your life!
Executive Briefcase
If your dad is looking for a timeless briefcase that is stylish and packed with useful organizational features, the Executive Briefcase is a top choice. This Made in the USA briefcase comes in a rugged 15-ounce canvas, American cowhide, or premium American bison hide. This briefcase is built to last a lifetime, so he can cherish it for years to come.
16oz Wide Mouth Coffee Hydroflask
This thermos is a terrific choice for the coffee or tea lover in your life! Hydroflask products keep items warmer or colder longer. The 16oz Wide Mouth Coffee Hydroflask mug features a secure top that twists fully closed, so no more worrying about spilled coffee on the way to work. This mug comes in a 20oz option as well. Cheers!
Complete His Collection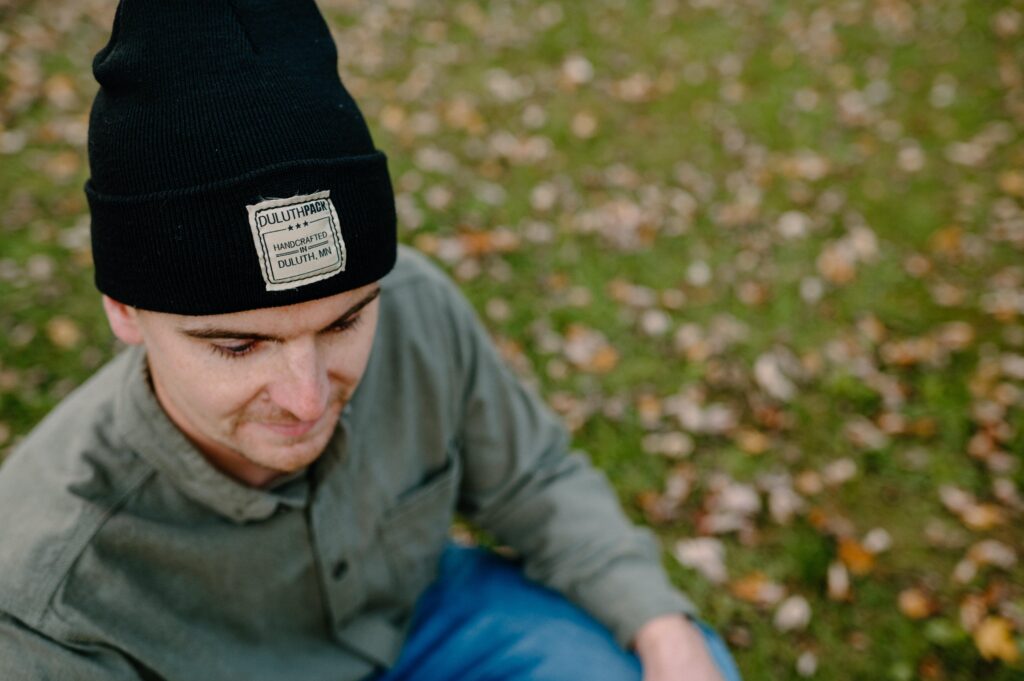 Duluth Pack Logo Patch Beanie
Duluth Pack Logo Patch Beanies are one size fits most, machine washable, and extremely comfortable. These great beanies are also on sale, so you will not want to wait to snag one of these or your dad.
Duluth Pack Patch Cap
This classic baseball hat is a great option for the man in your life. The Duluth Pack Patch Cap features the Duluth Pack logo stitched on the front of the cap and has an adjustable back to fit comfortably.
Paddler's Blend Coffee
Gift your dad a cup of joy with the Duluth Pack Paddler's Blend Coffee. This roast features a mixture of rum, caramel, and vanilla hazelnut flavorings for a rich coffee to start his day right. Pair this 12oz bag of coffee with a Duluth Pack mug for a great gift set.
Leather Belt
Every dad needs a good belt. Duluth Pack's Made in the USA Leather Belt is a great choice! These belts are made of genuine leather and come with a lifetime guarantee on all craftsmanship and hardware.
Duluth Pack 9-Pocket Bi-Fold Wallet
Finding a quality wallet can be difficult, but the Made in the USA Duluth Pack 9-Pocket Bi-Fold Wallet is a superb option for your dad! This wallet comes in both a canvas option and multiple leather options. It also has plenty of space for all the cards he carries.
E-Gift Card
A Duluth Pack E-Gift Card is a great option for the dads who seem to have it all or are extra tricky to shop for. This gift allows your father to choose from all of Duluth Pack's quality Made in the USA gear. 
Duluth Pack has a variety of the best gifts for the men in your life and for other people you may have to check off your list! Explore Duluth Pack's other gift guides to find more curated options to help with all of your gift-giving needs!
Happy gifting, friends!