What Are Smelt
Rainbow smelt are a small silver-colored fish native to the Atlantic and Pacific Oceans and are roughly 6 to 9 inches long. While native to those oceans, the rainbow smelt has now become a present exotic species to Lake Superior. This happened when they accidentally escaped from an inland lake in Michigan and made their way to Lake Superior. Smelt had a large presence in the 1960s – 70s, but their numbers have decreased for a variety of reasons, one of which being the increase of native lake trout.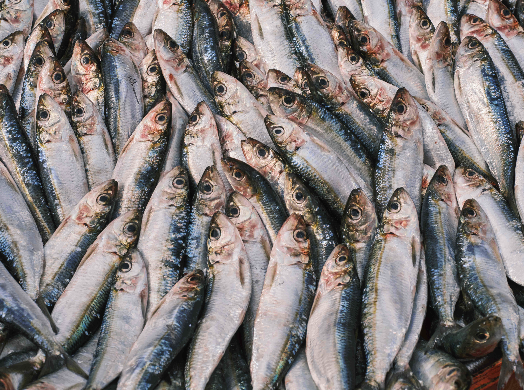 In the Northland, the smelt run during mid to late April, and some avid fishermen forgo some of their traditional fishing gear to use a series of nets and buckets to capture them. In the heyday of smelting, large events would surround the smelt run with feasts of these small fish to follow. While the events may now be smaller, Duluth Pack has curated a couple of top-rated recipes for you to cook at home or with a group of friends for your own smelt run celebration!
How to Catch Smelt
Smelt can be caught during the smelt run which occurs during mid to late April when the water begins to warm up close to 50 degrees Fahrenheit. When looking to catch smelt you will want the following supplies:
· Hip boots or waders
· 1 long-handled net
· A bucket for netted smelt
· A seine net if desired (No longer than 25ft and no deeper than 4ft)
· A valid fishing license for the state you are smelting in
The rainbow smelt are sensitive to light, so they are most active during the night, and this is the best time to catch them. They run in shallow waters and hide in pockets of the rivers to rest from the currents that drive them to the lake. When catching smelt you can wade in the streams, sweeping your net around items that block the current for the best results. There are some regulations around smelting to be aware of as well. When smelting you cannot transport live smelt from where they are caught so they must be killed at the river where they are caught. You must release any other fish caught in your smelting nets immediately and you cannot use artificial light to attract or locate the smelt. For the most up-to-date rules and regulations around smelting, you can check with your local DNR.
If you are smelting in Duluth, MN some recommended rivers to find smelt include Lester, Knife, Stewart, Gooseberry, Split Rock, Beaver, Baptism, Cross, Temperance, Poplar, and Cascade.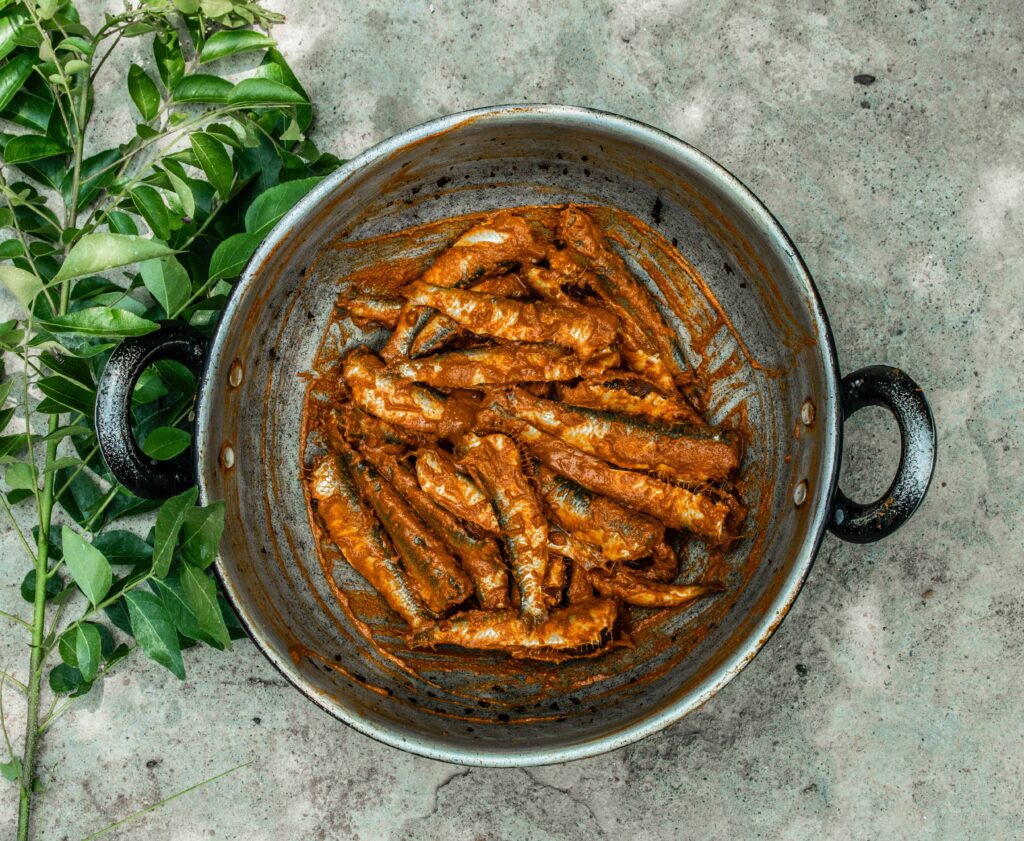 Recipes for Smelt
Smelt are sometimes fondly referred to as "The French Fry of The Lake" and can be prepared in a variety of ways! Many love to eat smelt for the fact that they are nutrient-rich and have some of the same health benefits as anchovies and sardines. Smelt have fewer heavy metals in them compared to larger fish but are high in things like vitamin B and D, along with calcium,
potassium, and phosphorus. These low-calorie fish are sure to be the catch of the day! Here are a few ways to enjoy these tasty small fish!
Fried Smelt – in 15 minutes
This pan-fried smelt recipe from Binky's Culinary Carnival is a wonderful option for cooking or storing smelt properly to get the best flavor profile of these delicate fish. Take out your Duluth Pack Utensil Roll and your take on this recipe for yourself!
How To Clean Smelts
· Cut off their heads, just past the gills (very small smelts can be cooked with their heads attached).
· Slit the belly to the anal fin.
· Remove entrails.
· Wash the cavity thoroughly.
Freezing Smelts
· Once smelts are cleaned, place in cold, salted water for approximately 1 hour.
· Drain
· Freeze in plastic freezer bags or vacuum-sealed bags.
· Adding 1/2 cup of water to the bag will prolong the freezing time.
· Can be frozen for up to 6 months.
Ingredients
· Flour (can substitute gluten-free flour)
· Fine breadcrumbs or cornflake crumbs
· Lemon pepper – dried spice in the spice aisle
· Celery salt – you can substitute celery seed and then add salt separately
· Oil
· Butter
· Cleaned and dressed smelts
How To Cook Fried Smelt
1. Measure about 1 cup of flour and breadcrumbs into a covered bowl or plastic food storage bag. Add lemon pepper and celery salt. Mix well.
2. Add fish and shake to coat.
3. Cook smelt in shallow oil and butter in a heavy bottom pan, until crispy on the first side. Flip with tongs or spatula when brown and brown the second side.
What To Serve With Smelt
Serve them as an appetizer with a dipping sauce or with one of these side dishes.

· Sweet potato fries
· Fries or chips
· Coleslaw
· Side salad
· Cottage cheese
· Mashed potatoes
· Lemon wedges
Pan-Fried Smelt Recipe
If you are looking for a tasty and quick recipe that is complete in under 30 minutes, this pan-fried smelt recipe from Girl Heart Food is a great option. Grab an apron and roll up your sleeves to create this delicious option.
Ingredients
· ¾ pound smelt, cleaned (about 16 smelt)
· ½ cup all-purpose flour, approximately
· 3 tablespoons cornmeal
· 1 teaspoon salt, plus more for sprinkling over cooked smelts if desired
· 1 teaspoon freshly ground black pepper
· ½ teaspoon onion powder
· ½ teaspoon paprika
· ¼ teaspoon ground cayenne pepper
· 4 to 5 tablespoons vegetable or avocado oil, for frying
Servings Suggestions (optional)
· Lemon wedges
· Chopped fresh parsley
Instructions
1. Remove entrails and heads from smelts (if not already done so). Rinse well under cold water and pat dry of excess moisture with paper towels.
2. In a food-safe plastic bag, combine flour with cornmeal, salt, black pepper, onion powder, paprika, and cayenne pepper.
3. Taking a few smelts at a time, place in flour mixture. Close bag and shake to coat smelt. Remove, smelts and gently shake off excess flour. Continue until all smelts are coated in the flour mixture.
4. To cook smelts, in a 12-inch cast-iron skillet over medium heat, add enough oil to coat the bottom of the pan (about 2 tablespoons per batch is usually good).
5. Once the oil is hot, add ½ of the smelts (cook in batches). Cook smelts for 3 minutes on one side.
6. Flip smelts to the other side and continue to cook for another 3 minutes or until smelts are golden brown, crispy, and cooked through. Drain on a paper towel-lined plate or on a cooling rack set over a baking sheet. Sprinkle over a little more salt, if desired.
7. Repeat process to cook remaining smelts.
8. Once all smelts are cooked, transfer them to a serving platter. Sprinkle over some fresh parsley to taste and serve with lemon wedges (if desired). Enjoy! Serves 4 as an appetizer or 2 as a main with a side.
Oven-Fried Smelts
This recipe for oven-fried smelt by CD Kitchen is a healthy option that takes about an hour to create from start to finish!
Ingredients
· Cooking spray, for the baking sheet
· 1 pound cleaned smelts, washed and patted dry
· 2 eggs, beaten OR 1/2 cup egg substitute
· 1 1/2 cup seasoned Italian breadcrumbs
· Olive oil, for sprinkling
Directions
Set the oven at 350 degrees F. Spray a rimmed baking sheet with cooking spray.
2. On a counter, from left to right, set wide shallow bowls of smelts, eggs or egg substitutes, breadcrumbs, and the baking sheet.
3. Dip each smelt into the egg, then in breadcrumbs. Slightly flatten the smelts as you place them onto the sheet. Sprinkle with olive oil.
4. Bake the smelts for 20 minutes or until golden brown.
There you have it, friends! You now know how to catch, clean, and consume tasty rainbow smelt! Now you can grab your quality Duluth Pack gear like the best-selling Duluth Pack Sling Pack along with your smelting supplies to catch some delicious smelt for your own fish fry at home!
Happy fishing, friends!