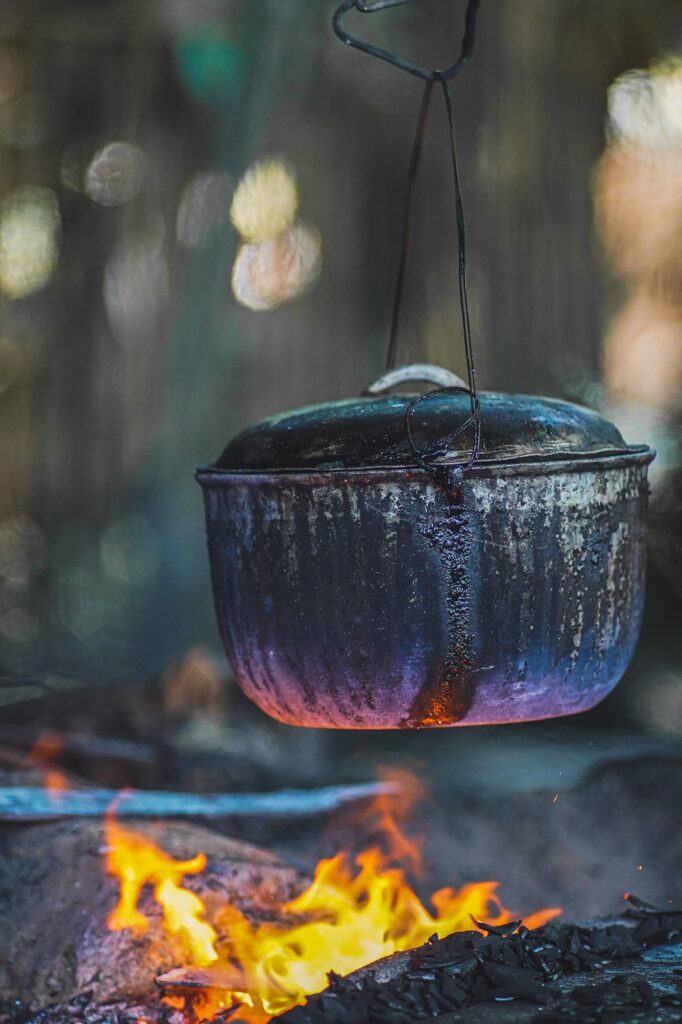 We are back with the best homemade recipes from Duluth Pack, this time focusing on one of the Midwest's favorites, Chicken Noodle Soup. We're approaching winter which means it won't be long before snow and ice engulf our city, and the desire for hot soup begins to intensify. I mean let's be honest, there is nothing quite like a batch of homemade soup on a crisp fall or bone-chilling winter day. It's so warm, so cozy, and so soothing during these chilly nights. Today we are highlighting four homemade soup recipes that are just to-die for. We hope you enjoy them as much as we do!
Easy Chicken Noodle Soup
This Chicken Noodle Soup recipe will taste just as good as your mom's, but won't take nearly as long to make. It'll warm your soul and your belly, and it takes less than an hour to make! This recipe is from the website The Kitchn and will leave your house smelling fantastic. Here is a recipe for Easy Chicken Noodle Soup:
Ingredients
1 large yellow onion, peeled and diced
3 stalks celery, diced
3 medium carrots, peeled and diced
1 to 3 cloves garlic, to taste
1 ½ pounds chicken thighs, bone-in (about 6)
1 bay leaf
1 to 2 quarts low-sodium chicken broth, divided
8 ounces dried noodles (noodles of your choice)
2 teaspoons vegetable oil, divided
Directions
Warm 1 teaspoon of the oil over medium heat in a Dutch oven or soup pot until shimmering. Add the onion, celery, and carrots with a pinch of salt. Cook, stirring occasionally, until the vegetables just start to soften, 3 to 5 minutes.
Clear a space in the middle of the pot and add the garlic. Cook until aromatic, about 30 seconds, then stir the garlic into the vegetables.
Remove the skin from the chicken thighs, but leave the bone in. (Note: boneless chicken thighs are also fine for this recipe, but the bones add richness to the broth.) Move the veggies to the edges of the pan and warm the remaining 1 teaspoon of oil in the middle of the pan.
Add the chicken thighs, fitting them into a single layer. Cook without moving until the underside is golden-brown, about 3 minutes. Flip and sear the other side until golden.
Add the bay leaf and ½ teaspoon of salt. Pour in 1 quart of the broth. Bring to a simmer, then reduce the heat to medium-low for 30 minutes.
Move the pot off the heat and transfer the chicken to a plate with a cooking spoon and use two forks to pull the meat apart into shreds. Remove and discard any bones. (Note: it's okay if the meat is still a little pink in the middle at this point.)
Bring a separate pot of water to a boil for the pasta. When boiling, salt the water generously and add in the pasta.
Cook until the pasta is barely al dente – cooked so as to still be firm when bitten – and then drain.
Return the shredded chicken to the soup and bring to a simmer. If the chicken isn't quite finished cooking, continue simmering until it has cooked through. Add the noodles to the soup. If a thinner broth is desired, add additional broth.
Remove the bay leaf. Taste the soup and add salt and pepper as needed. Remove from heat and allow the soup to warm you like a warm blanket. Enjoy!
Mexican Chicken Noodle Soup
If you're feeling extra zesty and craving a soup with a bit more kick, this recipe is for you! It's still a beloved chicken noodle soup recipe, but with amazing Mexican flavors such as tomatoes, lime, and a little spice that'll add an extra layer of deliciousness. This recipe is from Food52 and is incredibly simple to make that'll serve approximately 6 people. Here is a recipe for Mexican Chicken Noodle Soup:
Ingredients
1 tablespoon olive oil
1 white onion, chopped
½ cup celery, chopped
1 cup carrot, chopped
6 garlic cloves, finely chopped
1-pound skinless chicken breast
6 cups chicken stock
2, 14 oz cans of roasted tomatoes
1 ½ vermicelli noodles (or angel hair pasta broken into smaller pieces)
1 jalapeño pepper (remove seeds) and mince
½ teaspoon coriander
½ teaspoon cumin
½ teaspoon turmeric
1 cup fresh cilantro, roughly chopped
2 limes, juiced
Directions
In a Dutch oven or large pot, heat oil on medium heat and add onion, celery, and carrots until the onions are translucent.
Add chopped garlic and jalapeño and stir about one more minute.
Add tomatoes, chicken stock, and chicken and bring to a boil. Once chicken is cooked, remove from pot, let cool and shred.
Simmer on low heat and put chicken back in the pot. Add noodles, dry spices (salt, pepper, coriander, turmeric, and cumin) and the juice from the two limes.
Keep on low heat when noodles are cooked, about 5 minutes.
Serve with a dash of cilantro leaves and slices of lime.
Crock-Pot Chicken and Dumpling Soup
If there's anything more comforting than chicken noodle soup, it's this Chicken and Dumpling Soup recipe from Delish. This crock-pot recipe is perfect to indulge on a chilly Saturday, and will leave your house smelling divine for hours. It serves approximately four people and will take about four hours to make, but trust me, it's worth it! Here is a recipe for Crock-Pot Chicken and Dumpling Soup:
Ingredients
1 onion, peeled and chopped
1 ¼ boneless, skinless chicken breasts
1 tsp dried oregano
2 (10.5-oz.) cans cream of chicken soup
2 cups low-sodium chicken broth
4 sprigs fresh thyme
1 bay leaf
2 stalks celery, chopped
2 large carrots, peeled and chopped
1 cup frozen peas, thawed
3 garlic cloves, minced
1 can refrigerated biscuits
Salt and pepper to taste
Directions
Scatter onion in the bottom of a large slow cooker then top with the chicken. Season with oregano, salt, and pepper.
Pour soup and broth over chicken, then add thyme and bay leaf. Cover and cook on High until the chicken is cooked through, about 3 hours.
Discard thyme and bay leaf, then shred the chicken with two forks. Sitr in celery, carrots, peas, and garlic.
Cut or tear biscuits into small bite-sized pieces. Stir into chicken mixture and spoon liquid over any biscuits at the top.
Cook on high until vegetables are tender and biscuits are cooked through, stirring every 30 minutes, about 1 hour to 1 hour and 30 minutes more.
Once all ingredients are cooked through, it's time to dish out this mouth-watering soup and enjoy!
Vegan Chicken Noodle Soup
We have options for all dietary preferences when it comes to soup, and this Vegan Chicken Noodle Soup recipe from Namely Marly has all the comforting qualities of the classic soup we grew up eating, without any animal products! Plus, it only takes 30 minutes to make and can feed six people. Here is a recipe for Vegan Chicken Noodle Soup:
Ingredients
1 cup carrots, sliced
1 tablespoon olive oil
½ cup onion, chopped
½ cup celery, chopped
4 to 5 cups vegetable broth
1 cup frozen vegan chicken pieces, chopped
1 ½ cups egg-free wide noodles
1 bay leaf
½ teaspoon dried Italian seasoning
Directions
In a small, microwave-safe bowl, add the sliced carrots with a little bit of water. Cover and cook in the microwave for 2 to 3 minutes, until tender. Allow to cool.
In a large pot over medium heat, add the olive oil, chopped onion, and chopped celery. Cook until just tender.
Add the vegetable broth, vegan chopped chicken pieces, and noodles. Once the carrots are cool enough to handle, add the cooked carrots (including the liquid it was cooked in.) Sprinkle the top with the Italian seasoning and add the bay leaf.
Bring it to a boil and reduce heat to a simmer, about 10 to minutes. Serve and enjoy!
We hope you're able to add a new favorite to the dinner menu or simply try out one of these recipes that we love! If you have any questions or more delicious recipes you would like to share with us, give us a shout at [email protected].
Happy cooking, friends!