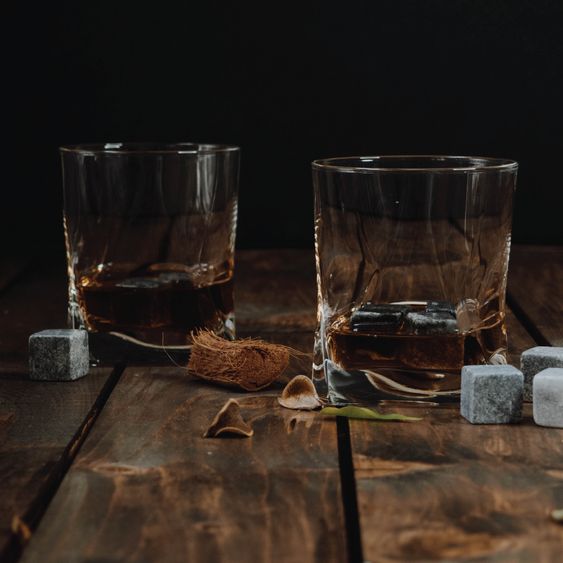 The History of Whiskey
Whiskey or as the Gaelic culture refers to it as the water of life. This beloved liquor is to have originated in the country of either Scotland or Ireland, which is still a murky argument between the two countries to this day. Moreover, the creation of whiskey dates back to the early 1500s. In America during and after the Revolutionary War, whiskey became a popular and profitable drink of choice for many Americans. During this time, whiskey was unique and different from all other liquors because of the ability to farm its main ingredient, corn, and the ability to mass-produce it within the 13 colonies. It has been said that whiskey was the backbone of the early US economy due to the significant consumption of the liquor by the American people. In fact, in the 1830s, the consumption per capita, per person, was astonishing. At its peak, the average American consumed about 1.7 bottles of whiskey per week or 88 bottles per year (US Whiskey Report).
Since whiskey's upcoming in America, it has been mass-produced, popularized, and segmented into a variety of different palates. A few different variations of whiskey are, but not limited to:
Bourbon
Scotch
Irish Whiskey
Tennesse Whiskey
American Whiskey
As you can see, there is a style of whiskey for almost every type of personality. If you prefer a more rugged oak flavor, you might choose a bourbon, or if you love the taste of sugar maple, a Tennessee whiskey might be more up your alley (History of Whiskey).
Whether you see yourself as a whiskey connoisseur or identify yourself as a newcomer to the world of whiskey, we are here to tell you where you can find authentic and savory whiskey in the great state of Minnesota. Near the Minneapolis metropolitan area, you can find Minnesota's oldest distillery, Panther Distillery. Founded in 2010, its mission is to continue Minnesota's heritage of exceptionally distilled spirits that goes back to the Prohibition era. Some of their aged whiskeys that are most favored by the public are the St. Paul Straight Bourbon, Pine Street Bourbon Whiskey, and Minnesota 14 Whiskey. If you get the chance to travel north toward the Twin Ports, where Duluth Pack calls home, you must visit Vikre Distillery. Vikre Distillery is in historic Canal Park (a stone's throw away from our flagship retail store), offering a variety of whiskeys as well as other liquor options made from the world's freshest water – Lake Superior water!
If you cannot visit one of these great distilleries in Minnesota, visit Best Whiskey Distilleries in America to see the best distilleries to visit around the country.
Duluth Pack has a variety of products that fit the needs of all the beverage consumers out there! From our Growler Tote, which is a round, bucket styled bag that holds a standard 64oz growler perfectly, to our Duluth Pack Pint Glasses, you can enjoy your favorite whiskey beverage while repping the brand you know and love.
Happy drinking, friends!
*Disclaimer: Must be 21 years old or older to drink legally.
GOVERNMENT WARNING: (1) According to the Surgeon General, women should not drink alcoholic beverages during pregnancy because of the risk of birth defects. (2) Consumption of alcoholic beverages impairs your ability to drive a car or operate machinery and may cause health problems.