Graduation season is almost here. That means graduation gifts for your upcoming graduates. Duluth Pack has curated this gift guide to help you find some meticulously chosen options for your graduate and their upcoming life adventures. Use this helpful guide to find a wonderful gift for your high school or college graduate.
American Made Backpacks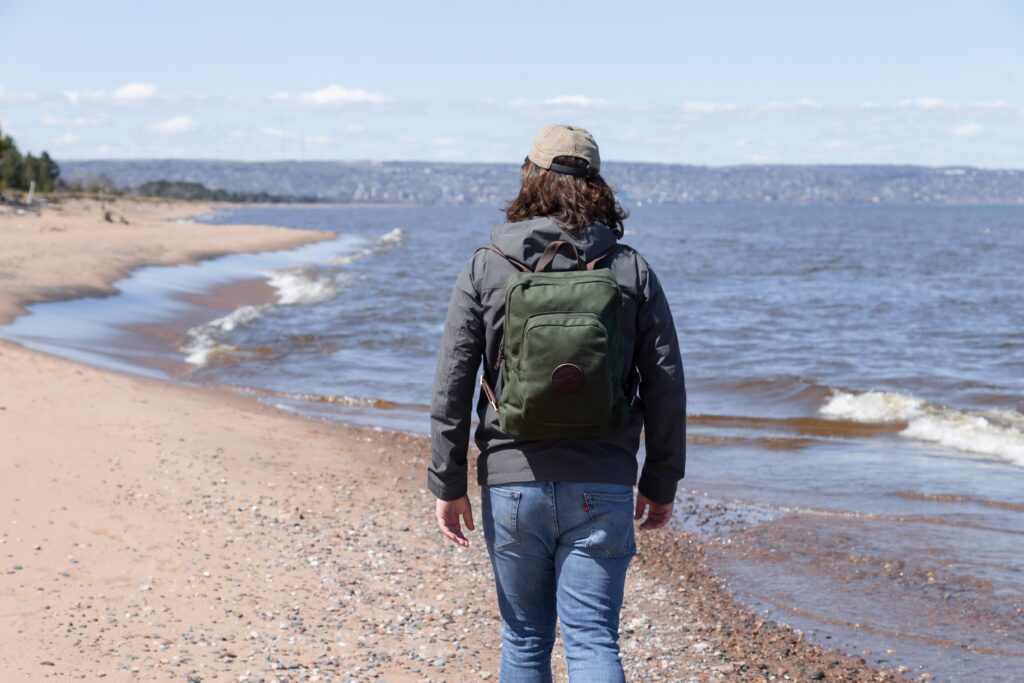 Large Standard Backpack
Made in the USA and guaranteed for life on all craftsmanship and hardware, the Large Standard Backpack handcrafted by Duluth Pack is an ideal choice for a graduation gift! The standard backpack has a smaller front zippered pocket that easily fits a water bottle and has organizational pockets for office supplies. You buy this backpack once, you have it for life.
Medium Standard Backpack
Gift your graduate a Medium Standard Backpack to use for carrying textbooks for school or as an everyday use backpack style. The Medium Standard Backpack has thick cotton webbed shoulder straps that are adjustable for the correct fit. The updated style has expanded the shoulder strap range for optimal comfort.
Sling Pack
The Sling Pack is one of Duluth Pack's most versatile packs, with a number of multi-use features. The flexible nylon strap allows for easy on and off usability, as well as unlimited comfort. Your graduate will be thrilled by this as a graduation gift and take this pack on several adventures, fishing excursions, or use it on the local city bus.
Drawstring Backpack
The Duluth Pack Drawstring Backpack is ideal for someone on the go. This Made in the USA pack features a premium leather lace drawstring that doubles as the shoulder straps and as a way to keep the bag closed and items secure! Ideal as a daypack option, the Drawstring Backpack makes for a fabulous gift. Plus, it's incredibly reasonable.
American Made Duffels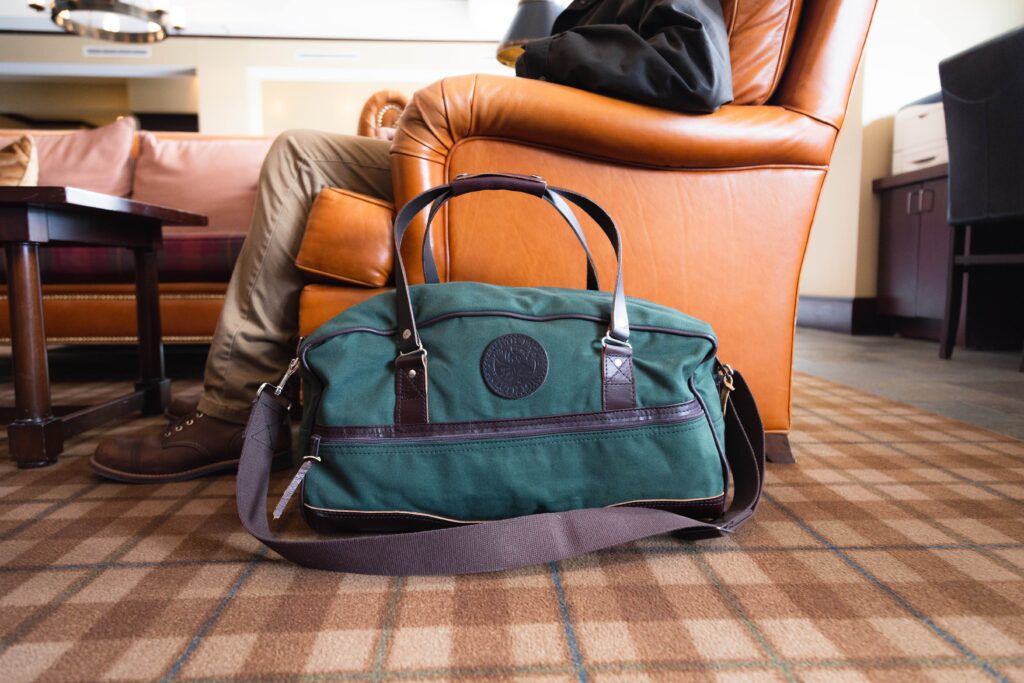 Mini Safari Duffel
The Mini Safari Duffel is the smallest duffel style of the Safari Duffel line by Duluth Pack. The Duluth Pack Safari Duffels were created for the most rugged of conditions and come with a guarantee for life on all craftsmanship and hardware. This duffel features thick cotton web handles and a removable shoulder strap. Gift your graduate the last duffel they will ever need!
Zippered Round Duffel
The Zippered Round Duffel by Duluth Pack works well for travel or as a gym bag and comes with two zippered pockets on the sides of the bag for additional organization. It is built using a 15-ounce rugged canvas and comes with a lifetime guarantee on all craftsmanship and hardware. Gift your graduate this classic duffel style for their next adventure in life.
Travel Value Set
The Travel Value Set includes Duluth Packs Made in the USA Weekender Duffel, Leather Business Portfolio, and a Leather Luggage Tag. This value set is designed for travel and features one of Duluth Pack's top-selling duffels, the Weekender Duffel. The Travel Value Set also offers 25% in savings, so you can't go wrong gifting this wonderful set! Get more for less!
American Made Accessories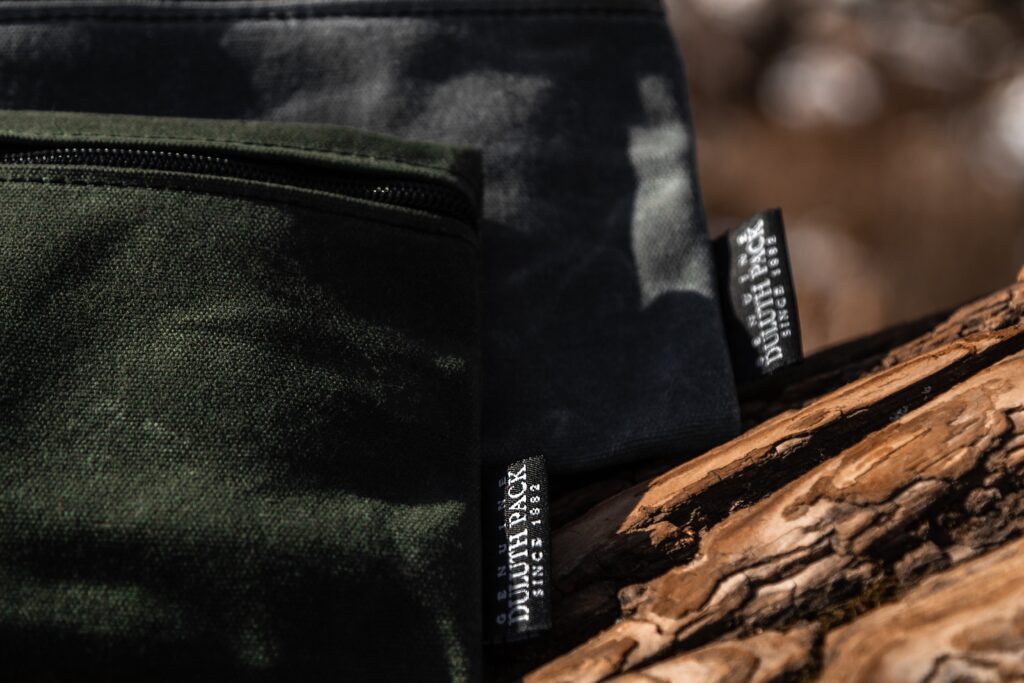 Fanny Pack
The Made in the USA Fanny Pack by Duluth Pack is a great handsfree option for your graduate! This pack is ideal for any graduate, whether they are looking for a travel accessory for a big trip, are an avid concertgoer, or are a hiker. They can wear this pack as a crossbody or around their hips comfortably with its thick nylon strap, and it also comes in two sizes.
Grab-N-Go
The best-selling Grab-N-Go has a variety of uses and makes for a versatile gift option. This accessory bag can be used as a toiletries bag, a makeup kit, or an additional pack to organize their belongings. This Made in the USA Duluth Pack bag comes also comes in a large size.
Gear Stash
Choose from three sizes in the Duluth Pack Gear Stash line to find the ideal accessory bag for your graduate during the 2022 graduation season. Combine this accessory bag with other Duluth Pack items to create a grad gift basket.
Complete Their Collection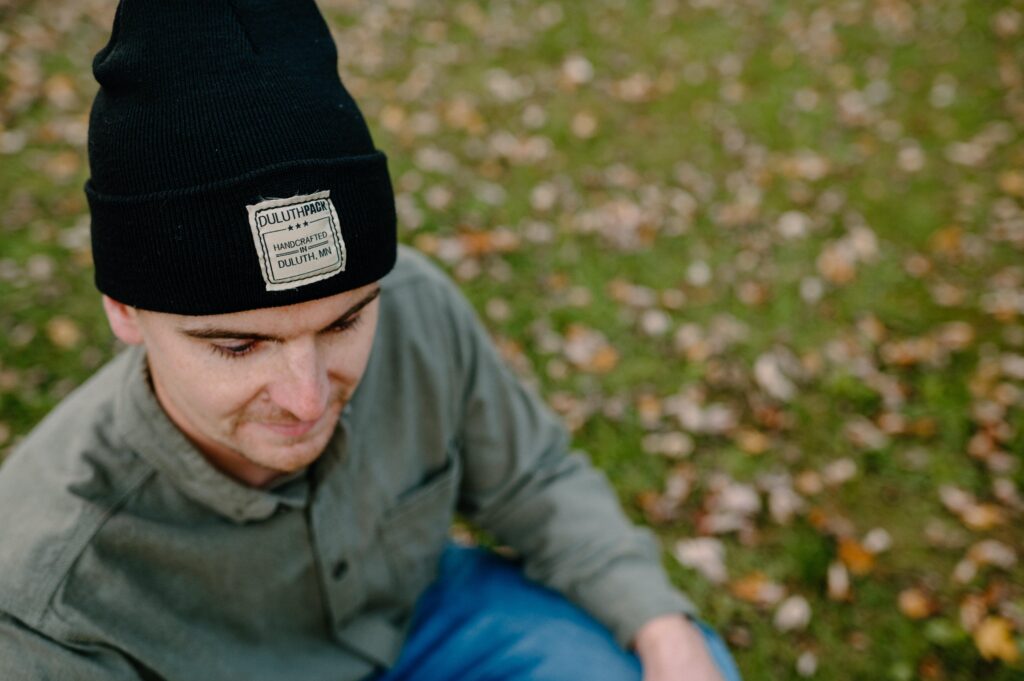 Duluth Pack Patch Logo Beanie
Grab this wonderful beanie for your grad before it is too late! The Duluth Pack Patch Logo Beanie is one size fits most and comes in multiple colors. This hat is on sale and will sell out quickly!
32oz Logo Water Bottle
The 32-ounce water bottle by Hydroflask is a fantastic option for a graduation gift! This water bottle is designed to keep items colder or warmer for longer. These bottles are created to be the last water bottle your graduate will need and come with a quality guarantee from Hydroflask.
Campfire Mug
Duluth Pack Campfire Mugs are a great option for high school grads getting ready to head off to college or for college graduates starting their first job. The Campfire Mug has a sturdy handle and holds up to 12oz. Cheers!
Duluth Pack Wash Emblem Hat
This baseball hat is a wonderful gift option for your graduate. This product comes in a variety of colors, so you can find the one that best compliments their style.
Duluth Pack Logo Sweatshirt
The Duluth Pack Logo Sweatshirts are extremely comfortable and soft. They are unisex sizing, so they are a relaxed fit. This sweatshirt is ideal for studying or relaxing on the weekend. It's a top-seller for good reason. Plus, Ed Sheeran has been spotted wearing this sweatshirt multiple times.
Duluth Pack Logo Crewneck
The Duluth Pack Logo Crewneck sweatshirt is a great choice for any graduate! It is a cozy and comfortable unisex option that your college or high school graduate is sure to adore.
E-Gift Card
Not sure what your graduate needs? Let your recent graduate find exactly what they are looking for with a Duluth Pack E-Gift Card.
Duluth Pack has a variety of the best gifts for your recent graduate and your other gifting needs as well! Check out our other helpful guides to check off everyone on your list.
Happy gifting, friends!