Many people have several New Year's resolutions as we enter the New Year of 2023. If your resolution includes getting healthier and putting a focus on making some personal changes, Duluth Pack has you covered. Duluth Pack has gathered some healthy snack options for you to try this year and has the top-notch outdoor gear to get you outside and active!
Jessica's Pistachio Oat Squares (12 Servings)
This recipe comes from the book One Part Plant by Jessica Murnane, and Duluth Pack has pulled it from the Love & Lemons website. You can also make this a healthy gluten-free snack by substituting the rolled oats.
This recipe is a great snack option to pack in your Duluth Pack backpack for your next adventure!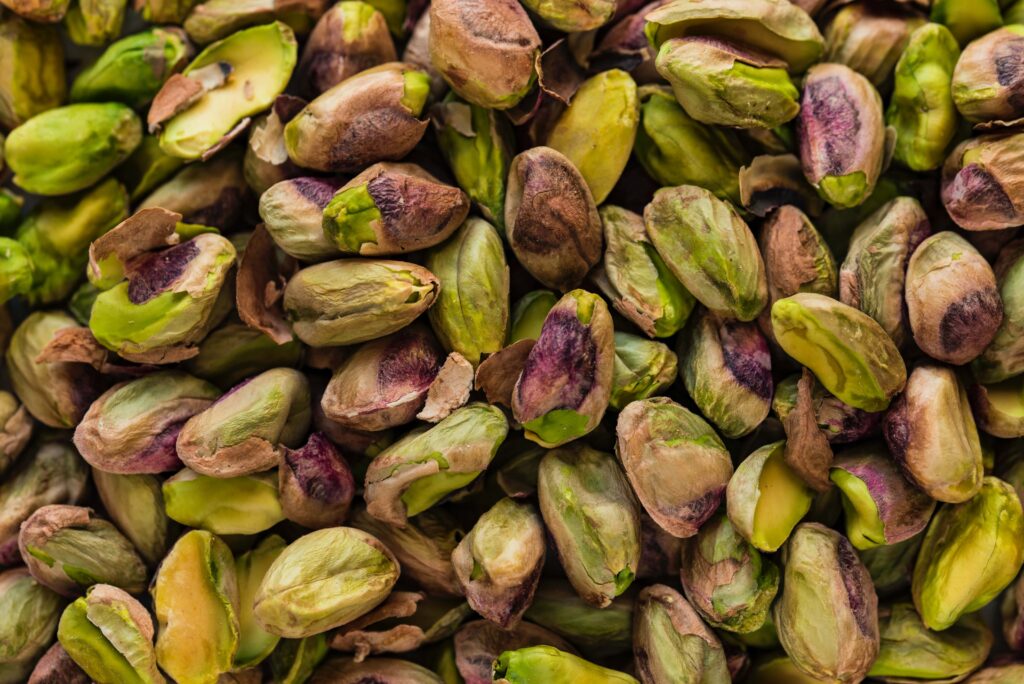 Ingredients
1 cup raw shelled pistachios
1 cup rolled oats*
½ teaspoon sea salt
¼ cup maple syrup, more for drizzling on top
2 tablespoons olive oil
⅓ cup unsweetened coconut flakes
additional handful of chopped pistachios for the topping
Directions
Preheat the oven to 350 degrees and line an 8-inch square pan with parchment paper. In a food processor with the S blade attached, process the pistachios, oats, and salt for about 30 seconds until a meal starts to form. Drizzle in the maple syrup and olive oil while the motor is still running, and the dish begins to come together into a crumbly, almost-wet dough.
Press the dough evenly into the pan and cover it with coconut flakes and the remaining pistachios. Bake for 10 to 12 minutes until the coconut is nice and golden brown and the dough is cooked through. You want the squares to be a little soft still – don't overbake these.
Carefully lift the cooled dough out of the pan by holding two sides of the parchment paper. Cut it into squares and drizzle a little maple syrup over the top for extra sweetness. You can store the bars in a sealed container for up to a week.
Notes
*To make this recipe gluten-free, use Certified Gluten Free Oats.
Falafel Flatbread (9 Servings)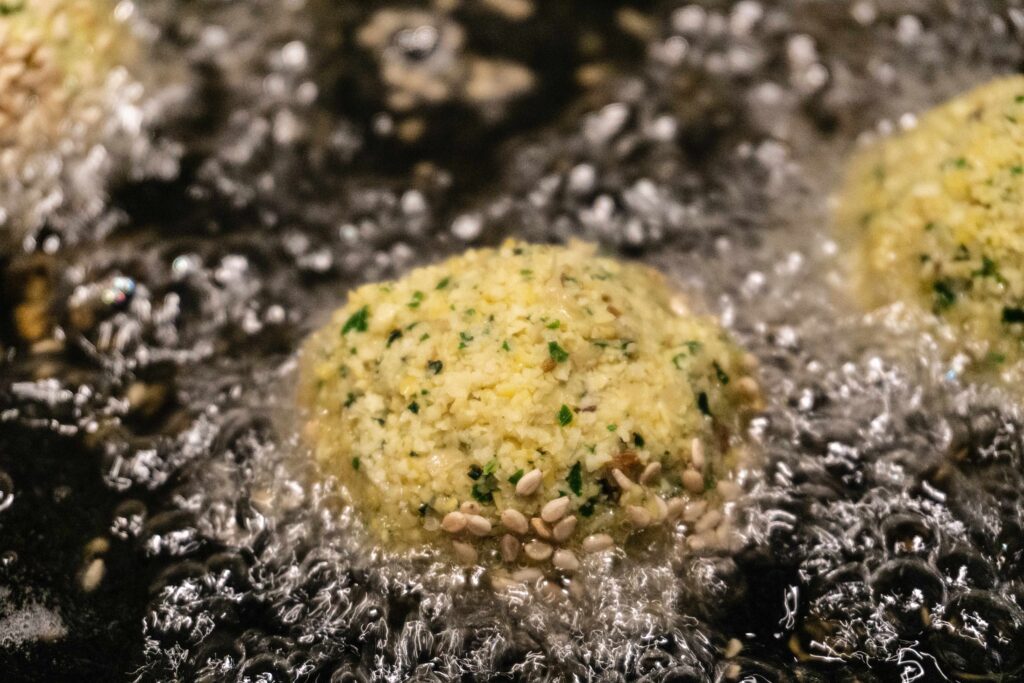 Not only is this recipe by Downshiftology gluten-free, but it is also vegan! This flatbread is created from a mix of herbs, vegetables, and chickpeas. You can use this bread to make sandwiches or dip it in hummus or other sauces!
Ingredients
1 cup dried chickpeas, soaked overnight (don't use canned chickpeas)
1/2 cup onion, roughly chopped
1 cup parsley, roughly chopped (about one large bunch)
1 cup cilantro, roughly chopped (about one large bunch)
3 garlic cloves
1 small green chile pepper, serrano, or jalapeno pepper
1 tsp cumin
1/2 tsp cardamom
1 tsp salt
1/4 tsp black pepper
1/2 tsp baking soda
1/2 cup chickpea flour
3 tablespoon water
1 tablespoon olive oil
Directions
The night before, soak the dried chickpeas in water. Ensure the water covers the chickpeas by 2-3 inches, as they'll triple in size.
Preheat oven to 400 degrees Fahrenheit.
Drain and rinse the chickpeas and add them to your food processor.
Add the onion, parsley, cilantro, pepper, garlic, cumin, salt, cardamom, black pepper, and baking soda to the food processor and pulse until the texture becomes a fine grain. Then transfer the falafel mixture to a large mixing bowl and refrigerate for 30 minutes to an hour.
Take the mixture out of the fridge and add the chickpea flour, water, and olive oil. Mix everything with your hands until well combined.
Flatten the falafel mixture onto a parchment-lined baking sheet. Gently press down with your hands to flatten.
Bake for 25 minutes.
Let the flatbread cool for about 10 minutes. Then slice it into individual pieces.
BLT Egglets (6 Servings)
Are you looking for a healthier alternative to a traditional BLT or a snack-size option? Whichever you choose, this BLT Egglets recipe by Delish is too good to pass up, and it is good for you as a low-carb snack!
Remember your cookware essentials before you start this recipe!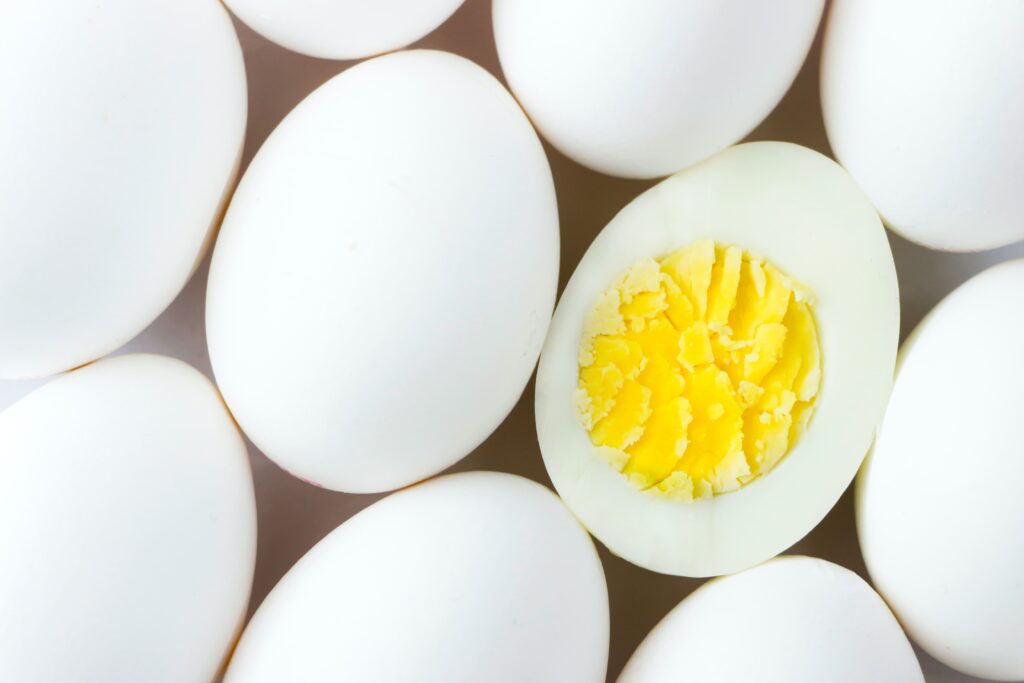 Ingredients
6 large eggs
2 slices thick-cut bacon, cut into quarters
1/4 c. mayonnaise
1 tbsp. sliced fresh chives
1 tsp. hot sauce (such as Cholula)
1 tsp. red wine vinegar
Kosher salt
Freshly ground black pepper
1/2 c. quartered grape tomatoes
1/2 c. shredded romaine lettuce
Directions
Place eggs in a large pot and cover with cold water by about 1″. Place pot on the stove and bring to a boil. Immediately remove from the heat and cover the pot. Let sit for 11 minutes. Meanwhile, prepare a medium bowl of ice water. When time is up, drain the eggs and submerge them in ice water.
Meanwhile, heat a large skillet over medium heat. Cook bacon, occasionally stirring, until crisp, about 4 minutes per side. Transfer to a paper towel-lined plate.
In a medium bowl, whisk mayonnaise, chives, hot sauce, and vinegar; season with salt and black pepper.
Peel and halve eggs. Spread the mayonnaise mixture on the cut side of one egg half. Top with tomatoes, lettuce, and bacon. Then top with the other half of the egg; season with salt and black pepper.
Apple Nachos (4 Servings)
This recipe by A Couple Cooks proves that eating healthy doesn't need to be complicated or time-consuming! Apple Nachos are a great healthy snack for kids and adults alike! You can also add different toppings to change up the recipe.
You can also pack this snack to go and eat it on a hike with your Duluth Pack lifestyle pack.
Ingredients
2 apples
½ cup of full-fat Greek yogurt (or plain yogurt)
2 tablespoons pure maple syrup or honey, plus more for drizzle
1 tablespoon peanut butter (optional; omit for nut allergies)
3 tablespoons sliced almonds
Cinnamon, for dusting
Other toppings: granola, mini chocolate chips, etc.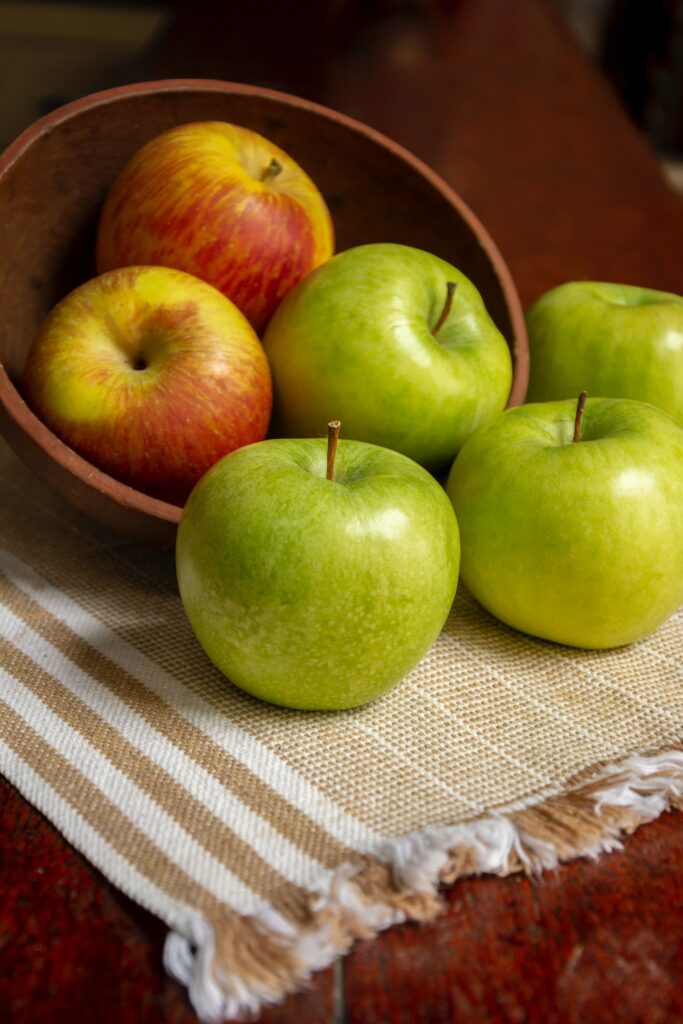 Directions
Slice the apples.
In a small bowl, mix the Greek yogurt, maple syrup, or honey, and if using, peanut butter. If it is very thick, stir in one additional teaspoon of water at a time until it comes to a drizzle consistency (The amount of water you add depends on the brand and type of yogurt and whether you're using peanut butter).
Drizzle the yogurt sauce over the apples. Top with sliced almonds and a few pinches of cinnamon. If desired, add another drizzle of honey or other toppings. Serve immediately.
Roasted Red Pepper Tapenade Hummus (Servings)
Hummus is an excellent snack, and you can use various things to dip in your hummus, including vegetables, fruits, and chips. This recipe by Forks Over Knives is a quick and healthy snack option that could become a favorite!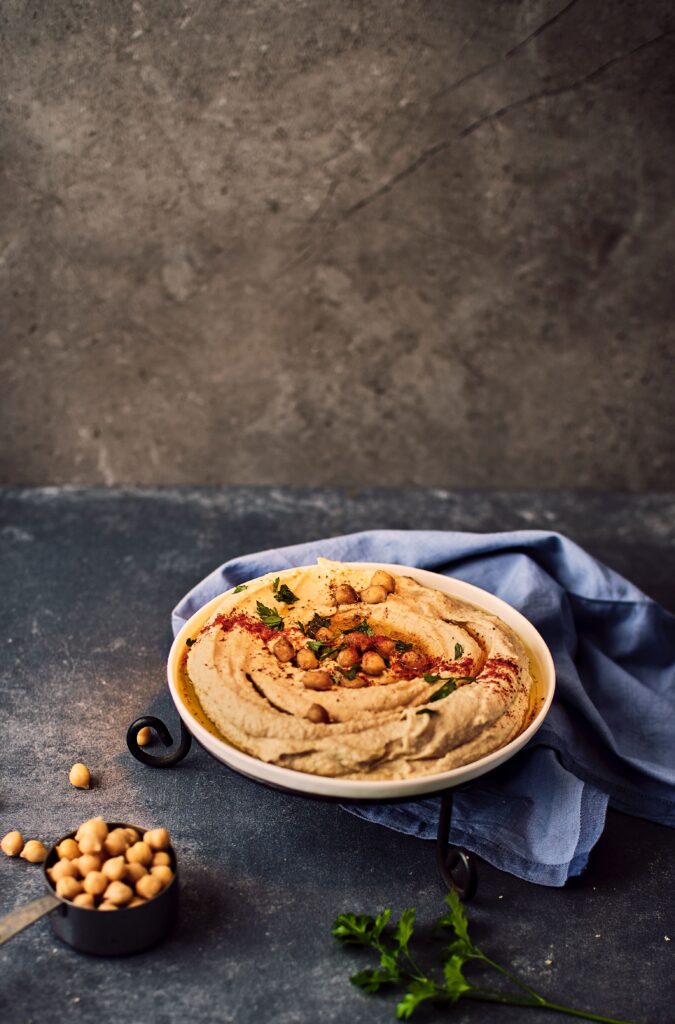 Ingredients
1 15-ounce can of garbanzo beans, rinsed and drained
1 cup roasted red peppers (from the jar, rinsed)
½ cup artichoke hearts, packed in water and rinsed
¼ cup tahini
zest and juice of 1 lemon
2 tablespoons tamari (or Bragg's liquid aminos or low-sodium soy sauce)
1 tablespoon capers
1-2 cloves garlic, minced
½ teaspoon black pepper
¼ teaspoon cayenne pepper
¼ cup kalamata olives, pitted (optional or as garnish)
Directions
Place all ingredients into a food processor fitted with an S-blade. Process until well combined.
Serve with baked tortilla chips, whole grain crackers, and raw vegetables if you would like.
Try these five great snack recipes at home or work to add them to your snack routine! Eating healthy can be a challenge, but when it comes to living a balanced lifestyle, it is essential. This year try to pair eating more nutritious meals with various outdoor activities. Doing so will help you create a routine that brings you joy with the start of 2023. Bring your New Year's resolution to reality and find the gear you need to get more active online at Duluthpack.com or in-store at 365 Canal Park Drive, Duluth, MN.
Happy New Years, friend!