History of the Garfield News Building.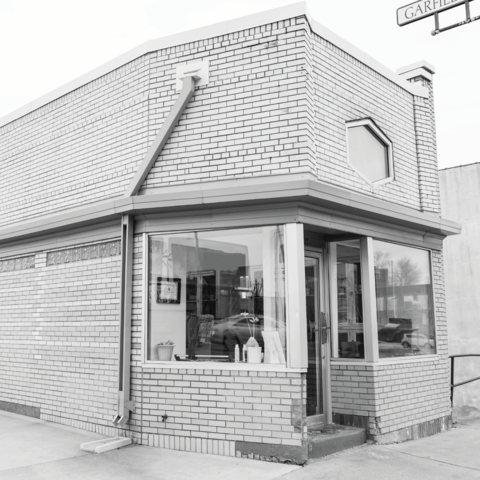 In 1927, Garfield Avenue was the only route to the Interstate Bridge that linked Duluth, MN and Superior, WI. Because of the large amount of traffic and the many bus stops scattered down Superior Street, the corner of Duluth's busiest intersection would be the ultimate location for a news building.
In 1938, Louis Szostak hired an architect here in Duluth, Abraham Holstad, to design and build the small yellow brick building that is still in use today. This yellow building could soon be known as "The Garfield News Building," where you could pick up newspapers, cigarettes, or a cup of coffee, and there was even a counter and stools that served breakfast or lunch for those who were hungry when they stopped.
Louis Szostak's two daughters, Alyce and Leona, ran the Garfield News Building until 1978, when Leona eventually passed away and Ted, Louis's son, took over from there. Ted was able to keep the news building up and running despite the minimal resources until 1990, when he was no longer able to care for himself and moved to an assisted living facility.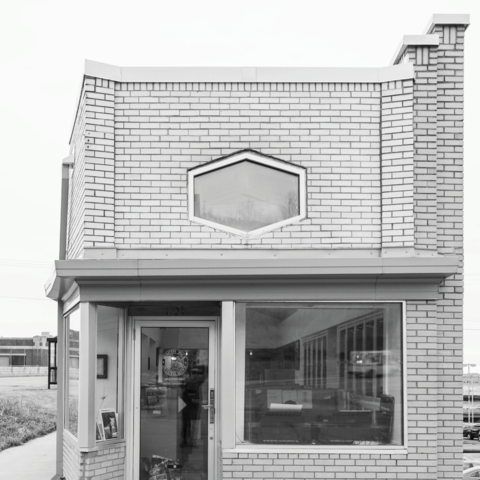 Currently, Alessandro Giuliani, the developer of Clyde Iron Works and Pier B, now owns the building and has won awards for restoring and renovating the interior. Giuliani has owned the small yellow building for more than 15 years since Ted passed away in 1993.
Since 2018, Duluth Pack, America's oldest canvas leather bag company, has rented this space for their entire internal marketing and web teams. Although Duluth Pack has set up cubicles inside the building for their employees to work from, many original elements remain, such as the light fixtures and the wood floors. Another significant element that remains is the holes in the floor where the original bar stools were screwed in, allowing them to put those stools, which are still in possession of Giuliani, back into the holes if he ever wanted to set up another little breakfast stop.
The Garfield News Building is one of four operating locations for the Duluth Pack company in Duluth, Minnesota. "We are so proud of our continued growth not only here in the United States, but in our hometown of Duluth, Minnesota," said Tom Sega, Duluth Pack President and CEO. "The Duluth Pack team has now expanded into its fourth local building and is part of the revitalization of the Lincoln Park neighborhood."
Today, multiple Duluth Pack employees work from inside the Garfield News Building. It sits at the corner of West Superior Street and Garfield Avenue and 20 feet next door to the iconic and legendary Duluth Pack Factory.
Happy history, friends!