Today is all about getting outdoors and DIYing (doing it yourself) and creating the ultimate raised garden beds in your own backyard. Here at Duluth Pack, we are going to set you on the trail for success in order to grow, maintain, and forage your own food. Before we dig in, we recommend you outfit yourself with gardening gloves, an apron, shovels, and comfortable closed-toed shoes.
When looking to create your own raised garden beds you should start from the very beginning about what your goals are with your raised garden beds. Think about what you are trying to grow and write down the needs of those plants. A great way to pick plants is to think about the recipes you use when cooking. Use the space requirements of these plants and their sunshine needs so that you can survey your home for the best spot to put raised beds and see if you have any space limitations that you must accommodate as well.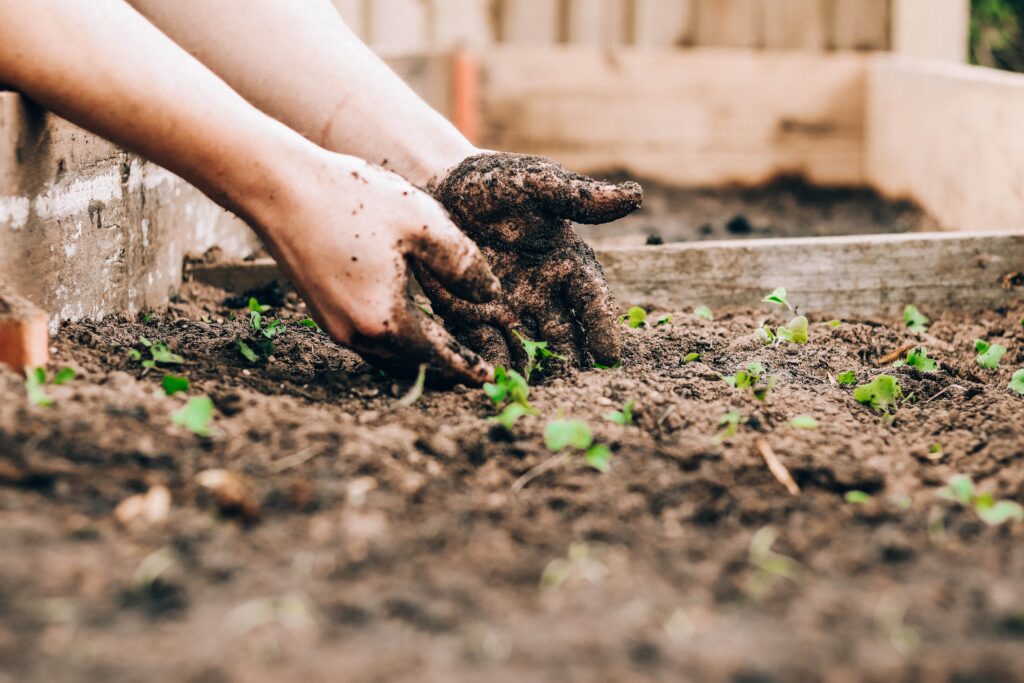 Vegetables that are commonly planted in raised beds
Peppers
Broccoli
Cabbage
Cauliflower
Tomatoes
Peas
Green Beans
Asparagus
Carrots
Spring Mix Lettuce
Some delicious herbs, fruits, and vegetables spread easily and have the potential to become invasive depending on your location. Duluth Pack would recommend that you keep these plants in separate planters or separate raised beds. By doing this you will not need to worry about them outcompeting your other planted vegetables or your native plants. We have curated a list of some of these plants below, but you should also check with someone local to your area before you plant your garden beds.
Mint
Strawberries
Rhubarb
Raspberries
If you are looking for a themed garden bed, Home Depot has some great examples that we have listed below.
Salsa Garden
In the front of your raised bed, plant one oregano plant, two cilantro and nine red onions.
In the middle of your raised bed, plant one serrano, Fresno chili, or chile de Arbol pepper (staked), and one Roma tomato (caged).
In the back, plant two tomatillos. Tomatillos must be planted in pairs to cross-pollinate.
Salad Garden
In the front of your raised bed, plant carrots, radishes and onions.
In the middle of your raised bed, plant lettuce and baby spinach.
In the back of your raised bed, plant peppers (staked) and tomatoes (caged).
Kitchen Herb Garden
In the front of your raised bed, plant oregano, cilantro and parsley.
In the middle of your raised bed, thyme and sage and rosemary.
In the back of your raised bed, plant chives and basil.
Once your herbs are mature, be sure to harvest a little every few days to keep the plants producing.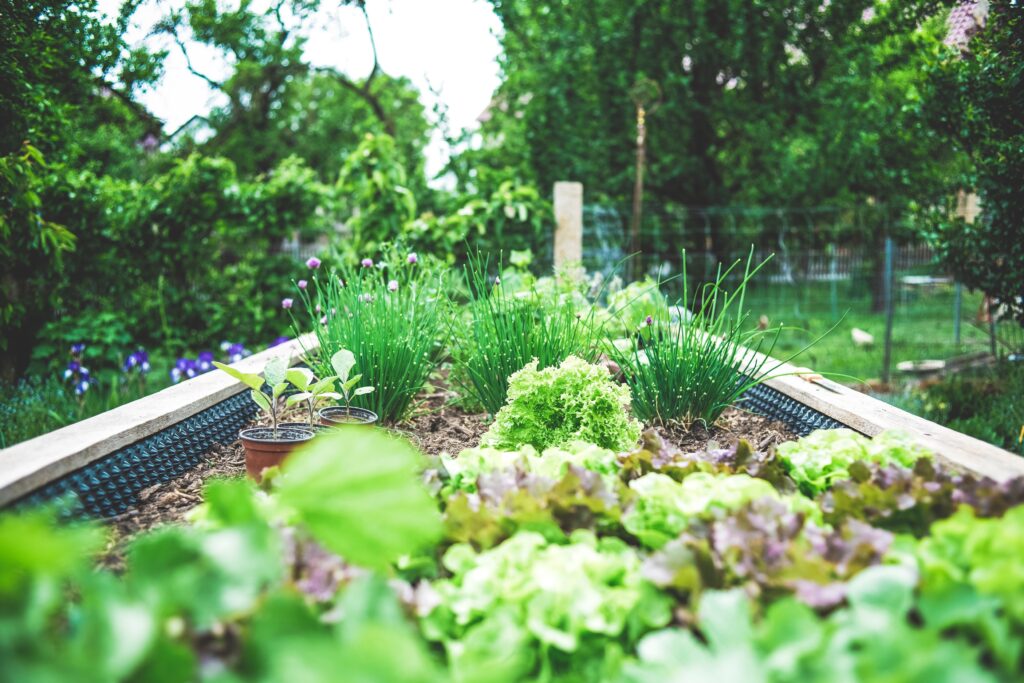 Once you have decided what quantities you would like to plant and their space requirements you can use that to calculate how many raised garden beds you will need for the summer. Keep dirt off yourself when you garden with a Duluth Pack Apron and don't forget to stay hydrated with drinks in a cooler when you are outside working. Many people recommend that you make your beds no wider than around 3 feet so that you can reach all your plants from outside the bed. While you will not want them wider than about 3 feet, you can extend your planters as far as you would like!  
Raised Garden Beds with Fences
Here are some free plans for creating a stunning garden bed that is fenced. If you have any critters or pests that could be interested in the tasty fruits and vegetables growing in your garden, a fence is an ideal way to keep them out!
These building plans will give you step-by-step instructions on how to build a raised garden bed with fences. The first plan is from Clover and Thyme who have the plans for a fantastic fenced-in garden bed that is tall enough to keep out deer. Suppose you are more of a visual learner, Duluth Pack has found a great video tutorial from Thrift Driving that you can follow along with as they build fenced garden beds.
Raised Garden Beds
If you are looking for extra comfort while you are gardening you can use the plans from Bonnie Plants to build a raised Garden Bed with attached benches for comfort. Or if you would like a quick project, Removed and Replaced has plans for a raised garden bed that uses timbers to build an 8'x4' raised garden bed. To build this easy option you can use their step-by-step DIY plans.
Now you have a great starting point for creating your ideal backyard garden and can gather all of your outdoor essentials to complete this fun and easy DIY weekend project. You will be so ecstatic when your first year of gardening results in delicious home-grown food right from your backyard! Find all of your other outdoor needs like quality lifestyle bags and outdoor packs or apparel to get you outfitted for all of your other summer needs at Duluth Pack either online at duluthpack.com or at the Duluth Pack Flagship Retail Store at 365 Canal Park Drive, Duluth, MN.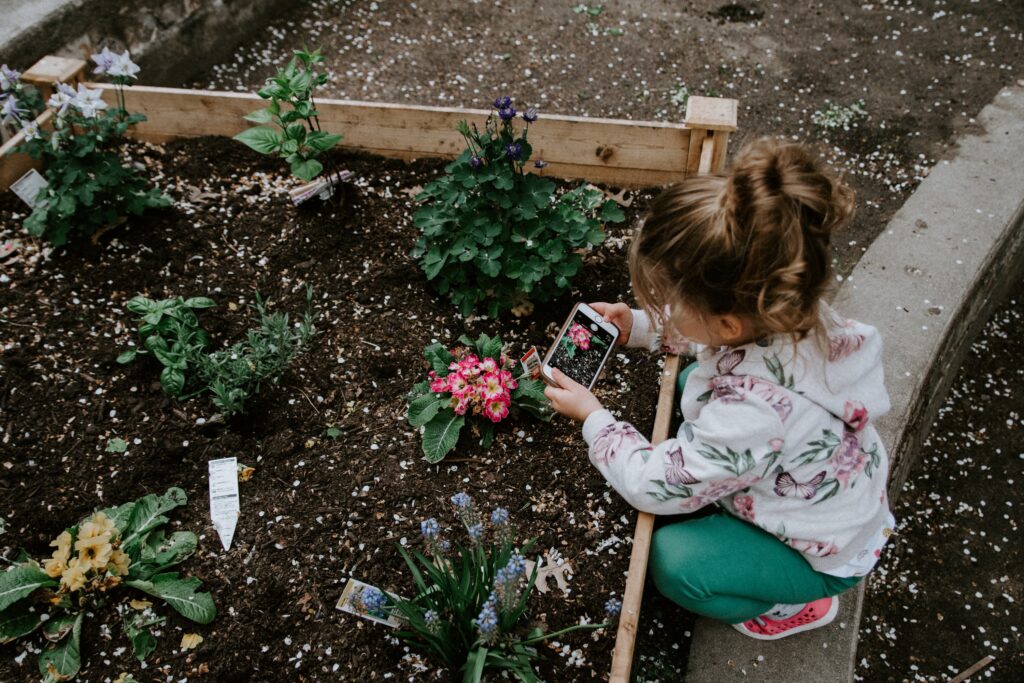 Hungry for more?
Learn much more about bushcrafting, foraging, and cooking with Mother Nature's ingredients on our blog post with Alan Bergo, The Forager Chef. You can also tune into his podcast episode on, Leader of the Pack.
Happy gardening, friends!