This traditional-style pack will become a generational heirloom.
America's oldest canvas and leather bag and pack manufacturer, Duluth Pack, celebrates its 140th birthday, and to celebrate, they pay homage to their company and brand's legacy with a limited-edition product launch. Duluth Pack introduces the Legacy Pack in their iconic color, Olive Drab, to honor and pay tribute to their true American heritage.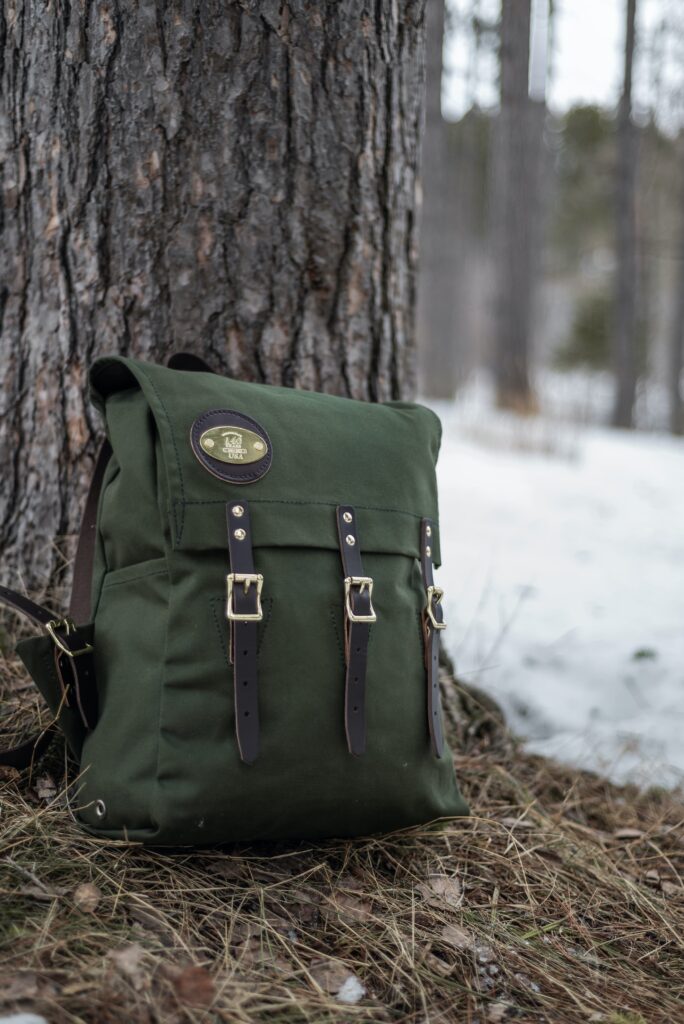 The Made in the USA Legacy Pack combines legendary pack styles – the #2 Original – a part of the company's line since 1882, the top-selling Deluxe Roll-Top Scout Pack, and the iconic Laptop Scoutmaster. This limited-edition pack is handcrafted to last a lifetime and proudly comes with the company's lifetime guarantee on all craftsmanship and hardware.
This timeless canvas pack is just as rugged as your adventures. It is handcrafted in the iconic Olive Drab canvas color with a brass hardware logo – reminiscent of the original Duluth Pack styles handcrafted by the company's founder, Camille Poirier. As a nod to the vintage styles, three guaranteed for life buckle closures accented with premium American cowhide leather straps finish the design on the front of the pack. The Legacy Pack by Duluth Pack is an extremely limited launch with only 300 in total handcrafted. Each of the packs from the line feature which number (1-300) they received, making every pack exclusive and unique to the customer. The functional zipper side entry pocket adds quick access and ease to the main box-style compartment and is ideal for any adventure – including hiking, traveling, or everyday use.
They are launching publically on Thursday, April 28th, and are available for limited release only. Once they are sold out, they are gone and will no longer be available for purchase. You can order one of the 300 Legacy Packs online at www.duluthpack.com or in the Duluth Pack flagship retail store.
Buy it once. Use it often. Have it for life.
Adventure on, friends!