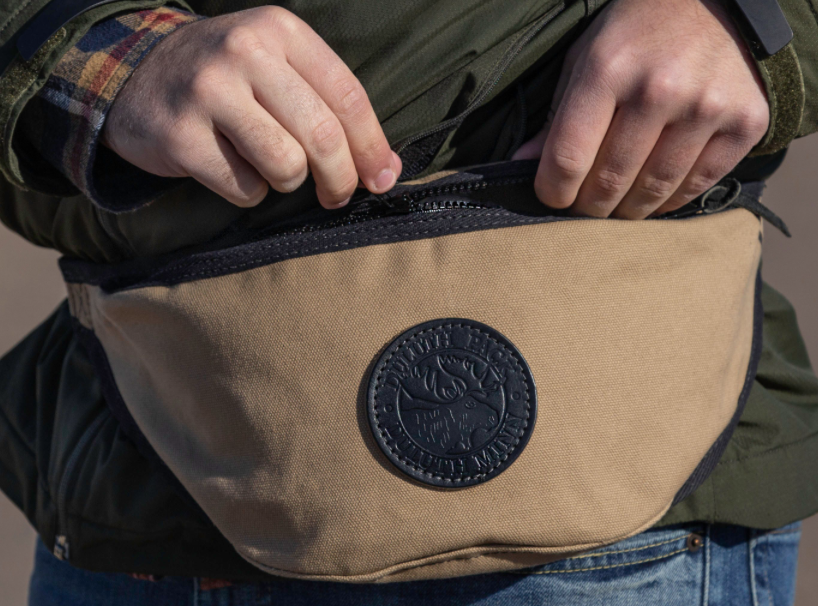 The fanny pack had huge popularity in the 80s and the 90s. Along with neon colors, high ponytails, workout gear, and scrunchies, the fanny pack was a staple of fashion. Soon, though, it started to lose some of our popularity. The fanny pack suddenly was uncool and began to be associated with dads and Disneyland instead of fashion and popularity.
We've seen a recent resurgence in the popularity of the fanny pack, though, just like many of the trends from the 80s and 90s. The fanny pack has become a staple of street style and fashion shows alike, creating popularity in the general masses for this once-taboo accessory.
Here at Duluth Pack, we have been fans of the fanny pack for a long time. So much so that we even sell our own fanny pack. Our fanny pack is durable and made to last. Because of how durable it is, we recommend our fanny pack for long days outside, whether that be hiking or skiing. Duluth Pack's fanny pack can also be used for everyday use, as a fashion statement and to hold all your most important things.
Speaking of important things, let's talk about it. At this point, whatever you put into the fanny pack is nearly as important as having the fanny pack in the first place. Being prepared, whether it's a day out on the town or a weekend at the campsite, is vital.
Part of the reason the fanny pack has had such a long run in fashion is because of its practicality. The pack itself is big enough to hold keys, sunscreen, lip balm, phone chargers, hand sanitizer, sunglasses, and more.
The fanny pack is a piece of fashion that seems like it will not go away. Just like any fashion trend, the fanny pack will inevitably keep going in and out of style. Even if it goes out of style temporarily, it seems that it will always be a staple in people's closets for years to come. Investing in Duluth Pack's fanny pack will last generations, for when the fanny pack makes its comeback again.
For what it's worth, here at Duluth Pack, we hope the most recent fanny pack comeback is here to stay.
-From your friends at Duluth Pack