If you grew up an avid paddler, you have seen the change over the years in canoeing and paddle sports. What started as wood-framed canvas canoes, and aluminum canoes, are now Kevlar and fiberglass canoes from brands like Wenonah Canoe and Clipper. Many new paddling accessories have also be added to this sport as well. The goal of many canoeists has been to find the lightest and most durable canoe to match their paddling needs. This has left many contemplating between a Kevlar or a fiberglass canoe. While both are great options, there are some pros and cons that help make that decision easier for you to find your best canoe. Duluth Pack is here to help highlight these differences so you can pick the right canoe for your next adventure.
After you select your canoe, you can find all your paddling essentials at Duluth Pack. From paddle accessories, canoe packs, and fishing gear, Duluth pack is here to get you outfitted for your trips.
Why Choose a Kevlar Canoe?
Kevlar Canoes are considered the canoe of choice by many due to their lightweight and durable construction. They are great for traveling on calm rivers and other backcountry paddling trips. Kevlar canoes are one of the most expensive options before carbon fiber canoes. They glide through the water with ease, are easy to repair, and their lightweight makes them easy to portage anywhere. You can even add a canoe seat yoke for the ultimate comfort while portaging. These are a few of the features that make them a top-rated canoe style to choose from. The light weight of Kevlar also makes them easy to transport and load alone. This can be another best-selling feature for many canoeists, including solo paddlers.
Why Choose A Fiberglass Canoe?
Fiberglass canoes are similar to Kevlar canoes in construction but are heavier than a Kevlar canoe. Fiberglass canoes have a stiff body, and their tight construction helps them glide through the water easily for better performance. They are durable and can easily be repaired if they are scraped on river rocks. Are you are looking for a lightweight canoe but do not want the price point of Kevlar? A fiberglass canoe is a more affordable option. Fiberglass canoes will still feel lightweight on portages compared to other canoes like aluminum or plastic canoes.
How Do I Choose The Right Size Canoe?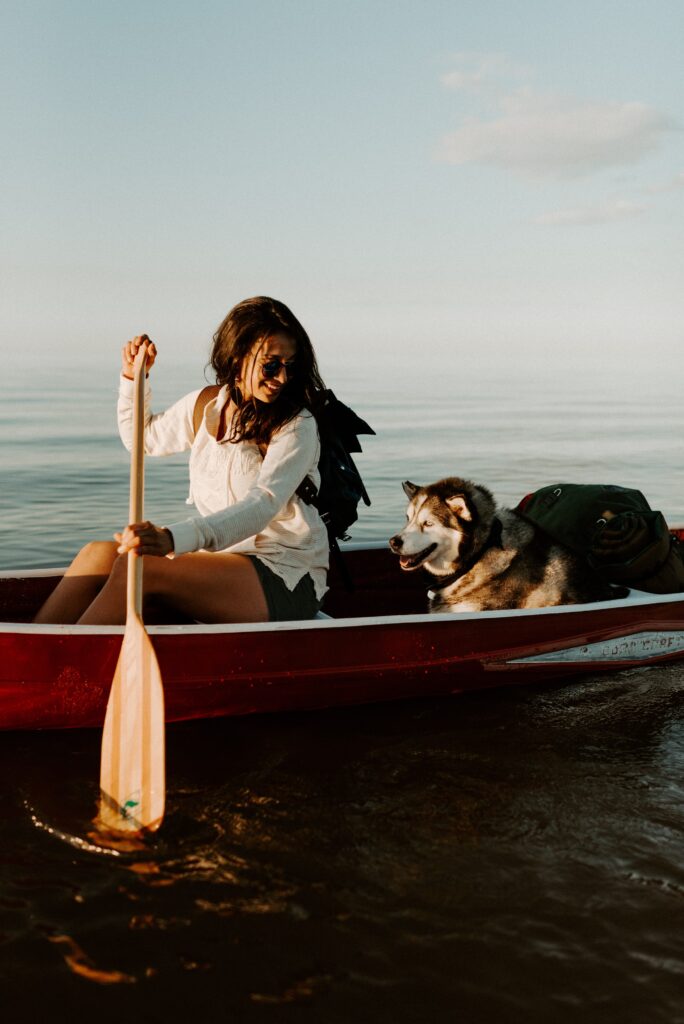 When choosing a canoe size, you should think about what will be your primary use. Canoes have several features that affect their speed, maneuverability, carrying capacity, and aptitude for certain conditions on the water. A 16"- 17" canoe is one of the most popular sizes, but you can go shorter or longer depending on your needs. A longer canoe can carry more canoe packs and is ideal for long voyages but is harder to maneuver and can be more affected by high winders. A shorter canoe is easier to maneuver and is lighter, but does not stay on course as easily. Along with the length of your canoe, you should also consider the width (beam) of the boat and the depth as well.
Width (Beam)
The width of the boat affects how easily the boat will paddle and how "tippy" the boat is. To find the right width, consider your skill level of you and those you paddle with. A narrower boat will paddle more efficiently but could be more difficult for someone newer to paddling than a wider, more stable boat.
Depth
The depth of your canoe is determined by the distance between the canoe's side rails and the bottom of the canoe. Sidewalls can also be called gunwales. When choosing the depth of your canoe you should consider the trips that you want to take with your canoe for both wave conditions and carrying capacity. Taller sides increase your carrying capacity and prevent water from entering your boat in rough weather. Shallower sides on the other hand will reduce the effect of wind on your boat.
There are other factors that you can include when trying to find the best canoe for you, but these are great starting points to help you in deciding on what canoe is a great option for you.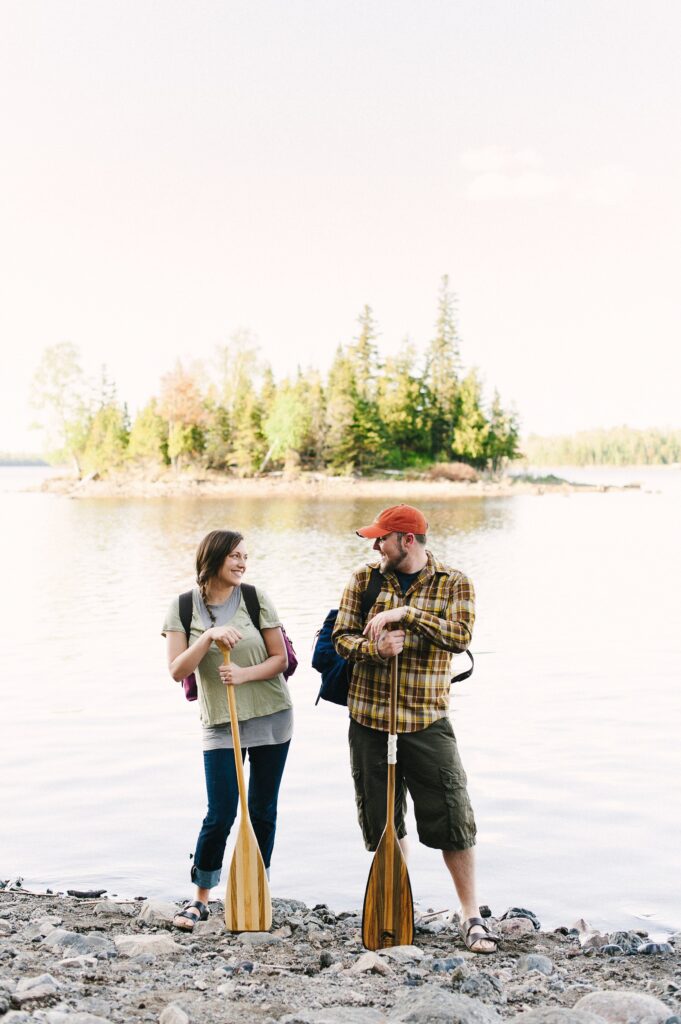 How Do I Choose The Right Size Paddle?
If you are looking for a new paddle to go with your new canoe you can size yourself at home with this guide sheet from Bending Branches. Find a flat chair and a measuring tape to start. You may want a partner to assist you as well while you measure yourself. Take the measuring tape in front of you and measure from the seat of the chair to your nose while looking straight. The number that your nose touches is your torso length. You can use this length on the chart below to calculate the best Bending Branches size paddle for your body.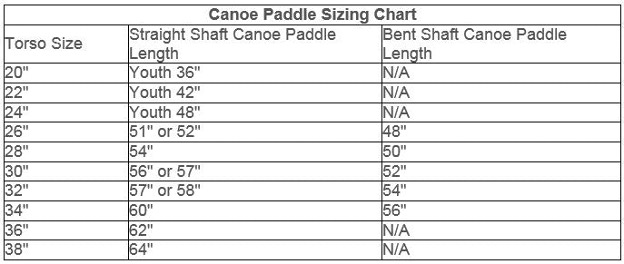 These tips should help you to find what canoe is the best for you. It should also help you with understanding the differences between Kevlar canoes and fiberglass canoes. Now that you know what canoe options you can choose from, you can gear up on your other paddling needs! Duluth Pack's USA Made canoe packs have been used on many paddle trips and Duluth Pack is sure to have an ideal pack for you. The American heritage brand, Duluth Pack, also carries paddle accessories from many USA Made brands. Two of these brands that will ensure you are ready for the water include, Spring Creak Manufacturing, and Bending Branches. After you find all your paddling needs you will be set for a wonderful trip!
Happy canoeing, friends!