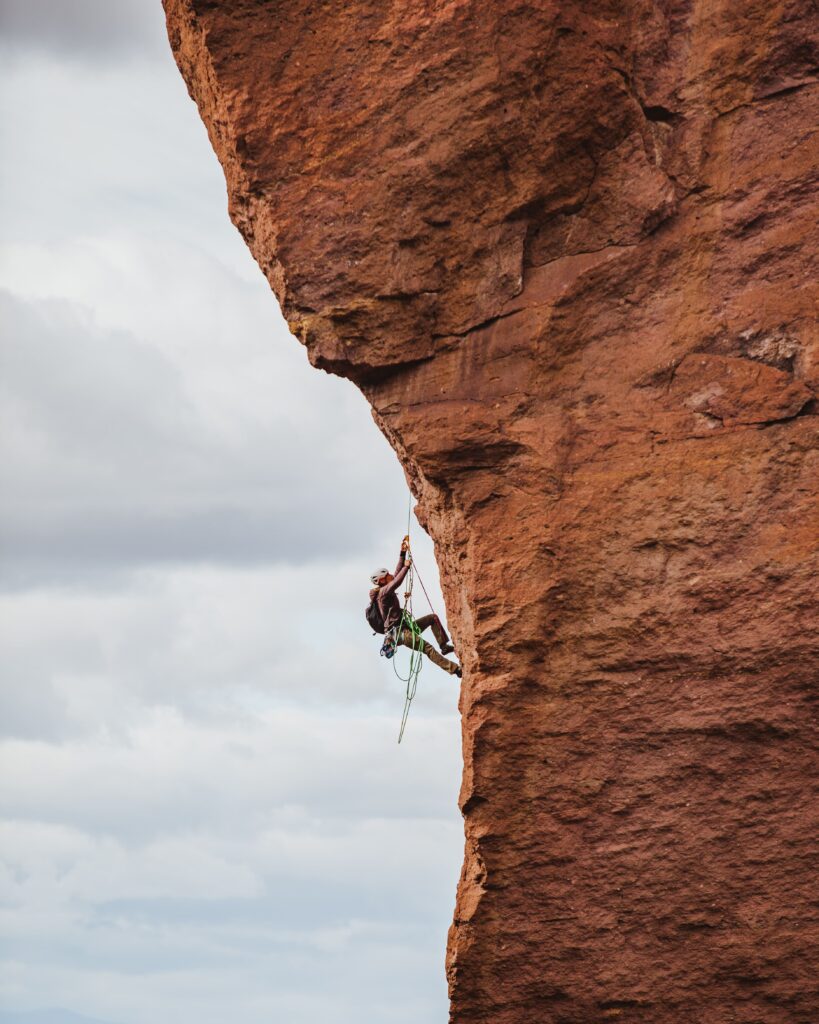 Rock climbing fascinates many people today. You may be wondering how rock climbing started and how it become the popular sport it is now. There have been many changes that have occurred in this sport from modern equipment, ability levels of climbers, and national competitions to grow rock climbing's popularity. Rock climbing has grown in prevalence throughout the world since it first separated from traditional mountaineering as aided climbing. Now there are many subsets of climbing as free climbing in the 1970s came to the scene. By the early 2000s climbing gyms were world wide and national competitions spread the sport's popularity. Sport climbing was confirmed as an Olympic sport in 2016 and debuted in the 2021 Olympics. If you have been interested in how rock climbing has changed and what types of climbing now exist, this blog is sure to be an eye-opening read.
Where did rock climbing begin?
There is evidence of pre-modern and ancient cultures in places that are considered technical terrain and would have required climbing to reach. While these would be considered climbing, modern-day recreational climbing arose from mountaineering in the late 1800s. There are three places that are credited for the beginning of modern-day recreational climbing. These places include the Peak and Lake Districts of England, the Elbe Sandstone region of Southeastern Germany, and the Dolomites of Northern Italy.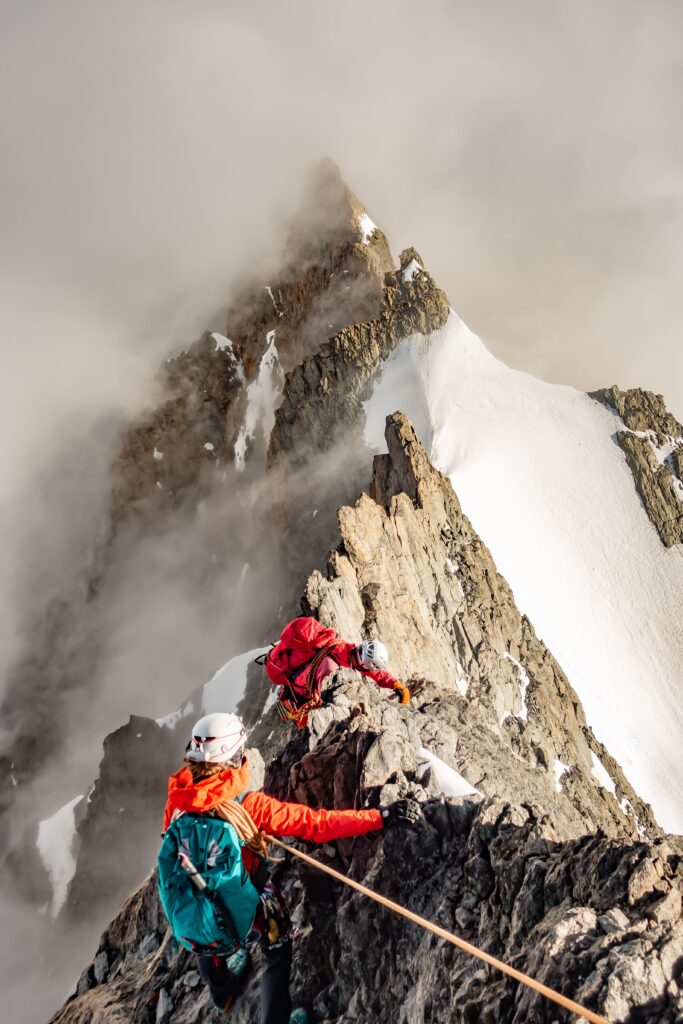 How Did Recreational Rock Climbing Begin?
Recreational rock climbing came from mountaineering. While people attempted to summit mountains, they would find themselves in need to climb rocks during their accents to the mountain peak. To practice these skills for summiting peaks, mountaineers would climb cliffs and rocks near their homes. This led to the beginning of aided climbing which is explained below. Aided climbing was the beginning of what would become the rock climbing we now think of today.
What is Aid Climbing?
Aid climbing is a form of climbing that uses tools to advance up the rock and came into creation to improve mountaineering climbs. Aided climbing is different from free climbing which also uses tools but does not use them to advance up the rock. In free climbing, tools are used for safety and protection and all advancement is done only by the climber's body. As free climbing has grown in popularity, aid climbing has significantly decreased.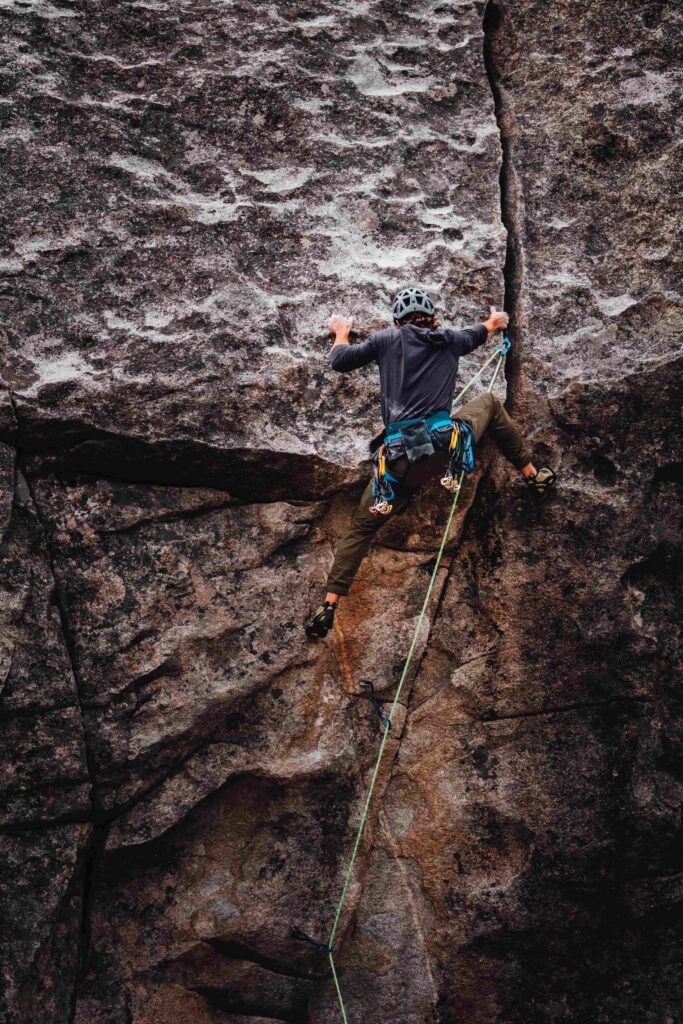 What is free climbing versus free soloing?
Free climbing is when climbers are only advancing up the rockface with their bodies. This form of climbing still uses tools but only for safety and protection whereas free soloing does not use protection or safety tools at all. Free soloing became more widely known when Alex Honnold brought this section of climbing to the forefront. Alex did this when his National Geographic film, Free Solo debuted in 2018. In this film, Alex became the first person to free solo El Capitan in Yosemite National Park.
What are types of climbing?
Top-roping
Top-rope climbing is a form of rock climbing that is done with a climbing rope. This form of rock climbing uses a climbing rope that runs the full length of the route and is secured to a top-rope anchor on the top of the route. This climbing method has another climber called a "belayer" who will spot the person who is top-rope climbing from the ground. This method of climbing became popular in the 1970s.
Lead Climbing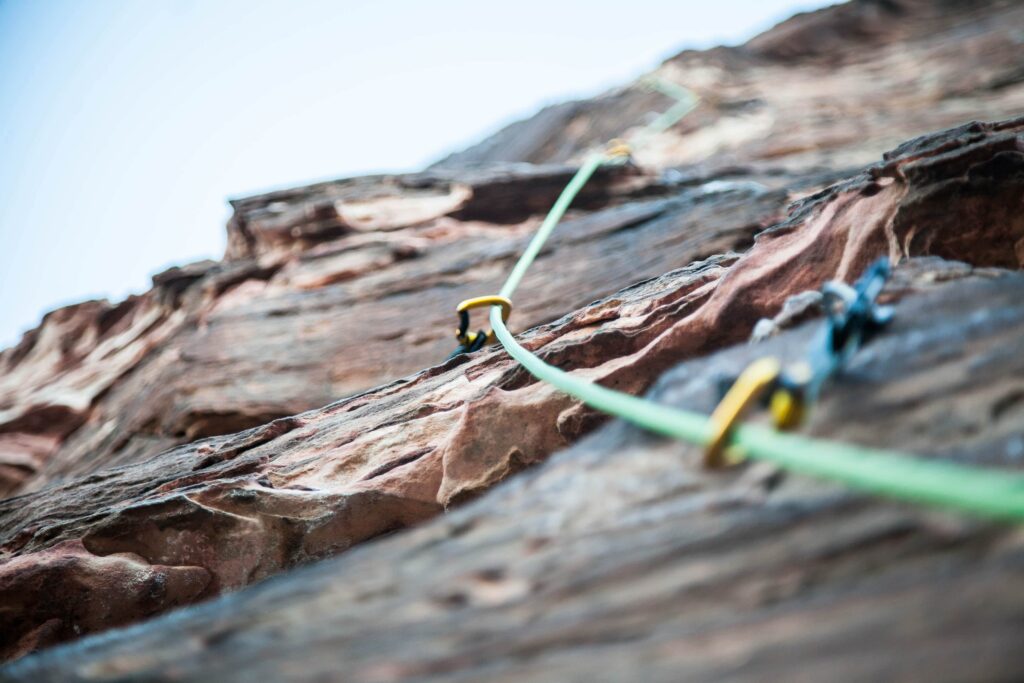 Lead climbing is a form of free climbing and is more advanced than top-rope climbing. This is because when you fall lead climbing there is more potential for injury due to larger falls. When you lead climb you place anchors as you ascend the rockface. The climbing rope also runs directly from the belayer on the ground to the climber. This means that the falls can be larger depending on where you place your anchors and how far up your route you are.
Bouldering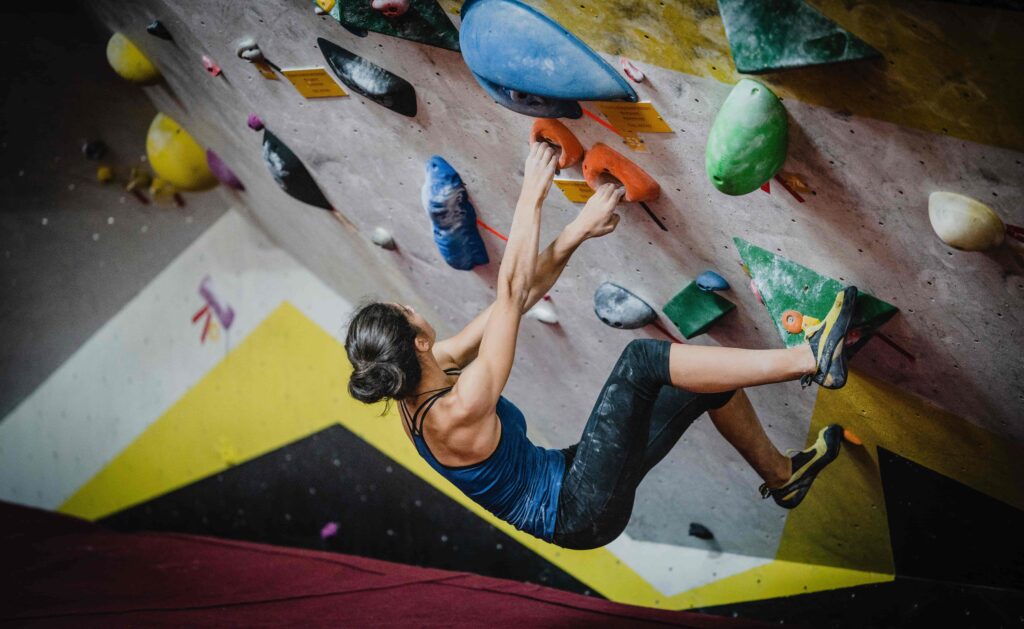 Bouldering is a form of rock climbing that requires little equipment as there are no ropes, cams, or harnesses. Many choose to use shoes, bouldering pads or mats and chalk for grip. Bouldering is climbing boulders or short "problems". This form of rock climbing is a great way to work on skills or to do as its own subset of the sport.
Multi-Pitch Climbing
Multi-pitch climbing is a climb that is split into multiple pitches. You may be asking what is a pitch in rock climbing, and that is a great question. A pitch is a section of the route. A multi-pitch is when the route has multiple pitches. A route could be deemed a multi-pitch because the route is longer than your rope allows or because it is a wandering route that would involve a lot of rope drag if climbed in one pitch. To climb a multi-pitch route, you must be confident in lead climbing, belaying a lead climb, potentially cleaning a route, and belaying from above. You also need more equipment when multi-pitch climbing which is something to consider before you start planning!
To this day rock climbing continues to grow in popularity as a sport. From free climbing to free soloing, there are plenty of ways to get out and enjoy this sport! Now you know more about the wide variety of climbing options and how this extreme sport began, and you can get outside and enjoy it as well. The next time you get out climbing, don't forget to bring a water bottle to stay hydrated. You can also put all your gear in one of Duluth Packs USA-made quality lifestyle or outdoor packs.
Happy adventuring, friends!