As the season gets colder, comfort food fills our homes and bellies to fight off the chill of winter! Casseroles and other hot dishes and bakes are a family favorite in the winter, and for a good reason! These meals are great for entertaining large groups and can be left while baking, so you get to enjoy the company you have over. Duluth Pack has curated five best-rated casserole dishes for you to enjoy this winter. These delicious recipes are easy to create and make for easy cleanup! Try one of these fantastic meals as a side dish or main course for dinners or lunches!
Chicken and Wild Rice Bake Recipe (10 Servings)
Duluth Pack had to start the list with a northern Minnesota dish, including a casserole made with wild rice! This hearty recipe by Taste of Home is a classic in Duluth, MN, which Duluth Pack has called home since 1882. When making this specific baked dish it takes about an hour to prep and another 50 minutes to bake.
Ingredients
3 cups water
1 cup uncooked wild rice
2-1/2 teaspoons salt, divided
1/4 cup butter, cubed
1 pound sliced fresh mushrooms
1 medium onion, chopped
3 cups diced cooked chicken
1 jar (2 ounces) of chopped pimiento, drained
1/4 cup minced fresh parsley
1/4 teaspoon pepper
1 cup chicken broth
1 cup heavy whipping cream
1/4 cup grated Parmesan cheese
3/4 cup slivered almonds
Directions
In a large saucepan, bring water to a boil; stir in rice and 1 teaspoon salt. Reduce heat; simmer, covered, until kernels have puffed open, 45-50 minutes. Drain any excess water.
Preheat oven to 350°. In a 6-qt. stockpot, heat butter over medium-high heat; sauté mushrooms and onion 5 minutes. Stir in rice, chicken, pimiento, parsley, pepper, broth, cream and remaining salt.
Transfer to a 3-qt. or 13×9-in. baking dish. Sprinkle with cheese and almonds. Bake, uncovered, until heated through, 50-60 minutes.
New Potato and Chicken Casserole (6 Servings)
If you want an easy dinner in one dish, this recipe by Midwest Living is for you. This dish is not only easy to create, but it only takes an hour from start to finish!
This dish does require some specific cookware so ensure you have that before starting this recipe.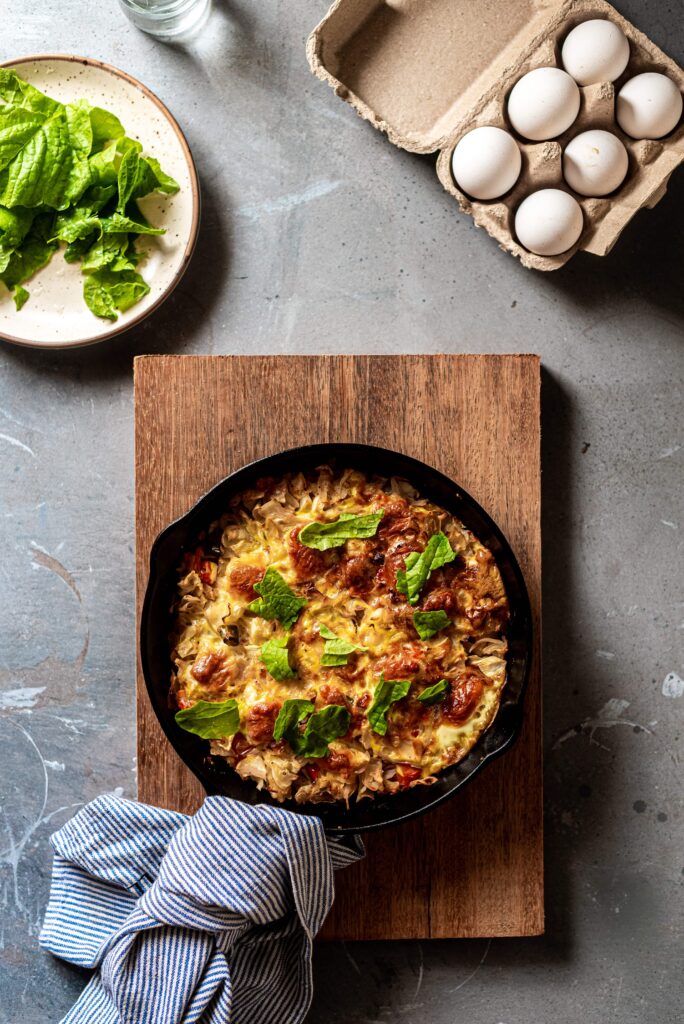 Ingredients
1 ½ pounds new potatoes, cut into 3/4-inch pieces
8 ounces fresh green beans, trimmed and halved crosswise
2 cups sliced fresh mushrooms (such as cremini, button, or stemmed shiitake) (8 ounces)
2 medium leeks, halved lengthwise and thinly sliced (2/3 cup)
2 tablespoons butter
½ 8 ounce package cream cheese
½ cup sour cream
1 ½ cups milk
¾ cup finely shredded parmesan cheese, divided
1 tablespoon snipped fresh dill or 2 teaspoons snipped fresh rosemary
¼ teaspoon ground black pepper
1 2-2.25 pound purchased roasted chicken
Directions
In a 4- to 6-quart Dutch oven, cook potatoes, covered, in enough boiling water to cover for 8 minutes. Add green beans; return to boiling. Cook, covered, for 7 to 9 minutes more or until potatoes are tender and beans are crisp-tender. Drain and set aside.
Meanwhile, in a very large skillet, cook mushrooms and leeks in hot butter over medium heat for 4 to 6 minutes or until tender and just starting to brown, stirring occasionally. Reduce heat to low. Add cream cheese; stir until melted. Add sour cream and stir until combined. Gradually stir in milk. Add 1/2 cup of the parmesan cheese, the dill, and pepper.
Remove the meat from the chicken; discard skin and bones. Chop the chicken and add to the mushroom mixture along with the drained potato mixture. Stir gently to combine. Transfer to a greased 2 1/2- to 3-quart au gratin dish or shallow baking dish. Spread mixture evenly in dish.
Bake in a 350° oven, uncovered, for 25 minutes. Sprinkle with remaining 1/4 cup Parmesan cheese. Bake 5 minutes more or until heated through.
Cheesy Crack Chicken Casserole Recipe (8 Servings)
This recipe by Sweet & Savory Meals is sure to become a family favorite! To prepare this recipe it does take some time but is well worth the wait. This recipe is filled with chicken, bacon, and cheese! These ingredients make this casserole the ultimate comfort food, and you will surely love it!
Ingredients
3 cups uncooked elbow macaroni
12 slices bacon (diced into 1-2 inch pieces)
1.5-2 lbs uncooked chicken (cubed)
1/4 teaspoon salt
1/4 teaspoon ground black pepper
1/2 tablespoon paprika
1 green bell pepper (diced)
1 medium onion (diced)
2 tablespoons minced garlic
3 tablespoons butter
1/3 cup all-purpose flour
3 cups milk
1 package (1oz) Dry Ranch Seasoning Mix (optional)
1 package (8oz) cream cheese (room temperature)
3 cups cheddar cheese (shredded)
1 can (10 3/4 oz) cream of chicken soup, condensed
1 cup cheddar cheese (shredded)
1/4 cup panko crispy breadcrumbs (optional)
Directions
Preheat the oven to 375°F.
Bring a large pot of water to boil and cook the macaroni as directed on the package. Aim for al dente, drain once done, and set aside.
In a large skillet, over medium-high heat, cook the bacon, stirring frequently, until crispy. Remove from skillet and set aside. Drain the grease, leaving only about 2 tablespoons in the skillet.
Add the cubed chicken to the skillet, and season with salt, pepper, and paprika. Cook stirring frequently, until golden and no longer pink in the center. Remove from skillet and add to a large bowl.
Add the diced onion, diced bell pepper, and minced garlic to the skillet and cook for 3-5 minutes, stirring occasionally, until soft and tender. Remove from the skillet and add to the bowl with chicken.
In the same skillet, on medium heat, melt 3 tablespoons of butter. Stir in the flour until paste forms.
Gradually stir in milk, beating with a whisk until fully combined.
Stir in the Ranch Seasoning Mix if using, condensed cream of chicken soup and cream cheese, and stir until fully combined.
Next, reduce the heat to low and add 3 cups of cheddar cheese, stir until fully melted. Remove from heat.
To the bowl with meat and veggies add the cooked pasta and cheese mixture. Stir well to combine and transfer to a 13×9-inch (3-quart) baking dish.
Top with 1 cup shredded cheese, and the cooked bacon, and sprinkle some panko breadcrumbs on top if desired.
Bake for 20-30 minutes or until the mixture is bubbly and cheese is fully melted.
Let it cool for 10 minutes; after that serve and enjoy!
Cracker Barrel Hash Brown Casserole Recipe (5 Servings)
If you are looking for a dish that works for breakfast, lunch, or dinner, this recipe by Insanely Good Recipes is a great choice! This recipe is not only tasty but ultra-quick and easy to make. From start to finish, you can have this meal on your table in only 35 minutes!
Don't forget your serving utensils so everyone can dig in!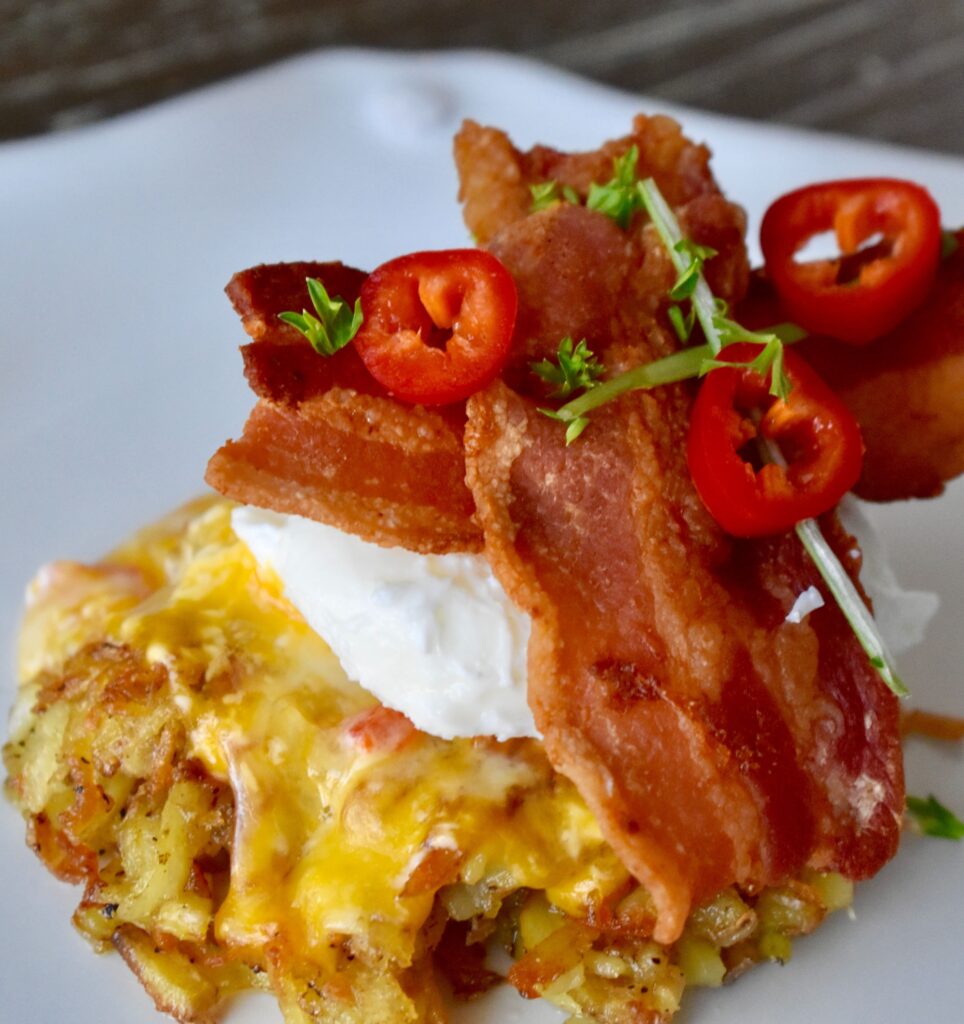 Ingredients
1 (2 pound) package frozen hash brown potatoes, thawed
1/2 cup butter, softened
1 teaspoon salt
1/2 teaspoon ground black pepper
1/2 cup chopped onion
1 (10.75 ounce) can condensed cream of chicken soup
2 cups shredded Cheddar cheese
Directions
Preheat the oven to 350 degrees F (175 degrees C). Spray one 9×13 inch pan with non-stick cooking spray.
In a large bowl, combine the potatoes, butter, salt, pepper, onions, soup, and cheese. Gently mix and pour into prepared pan or dish.
Bake in the preheated oven until browned, about 35 minutes.
Cowboy Casserole (8 Servings)
This recipe by Dinner Then Dessert takes under an hour from start to finish.
Ingredients
1/2 pound ground beef (85/15)
1 cup corn
1 cup cheddar cheese , shredded and divided
1/3 cup whole milk
1/4 cup sour cream
1 teaspoon onion powder
1/2 teaspoon black pepper
1/2 cup bacon , cooked and crumbled
32 ounces tater tots
Directions
Preheat oven to 375 degrees.
In a large skillet, cook beef over medium heat until browned.
Add the corn, cream of mushroom soup, ½ cup cheese, milk, sour cream, onion powder, black pepper, and bacon to the skillet and mix well.
In a 9×13 pan layer the beef, then the cheese, and finally line up the tater tots before baking for 40-45 minutes uncovered.
Sprinkle with remaining cheese and bake for another 5 minutes.
Try these five great hotdish recipes in your home this holiday season for a new family favorite! Whether you are cooking for a small group or a larger gathering, these meals are a great choice. They are easy to prepare and travel well, so you can bring them to get-togethers. If you loved these recipes and would like more, you can check out other great dishes on Duluth Pack's blog section, Good Eats.
Happy cooking, friends!