If you are looking for a great accessory purse that pairs with a variety of apparel, the Traverse Crossbody Purse by Duluth Pack is an excellent choice. This crossbody style purse is a minimalistic design that can hold all your essentials, including your phone, keys, and wallet. The Traverse Crossbody Purse has a zippered front pocket for smaller items and a larger main zippered compartment. This style also has a slash pocket on the back of the purse for easy access to essentials. This USA Made bag is handcrafted using rugged 15-ounce canvas and weatherproof hardware. Duluth Pack uses durable materials that are built to last because all Duluth Pack manufactured products come with a lifetime guarantee on all craftsmanship and hardware.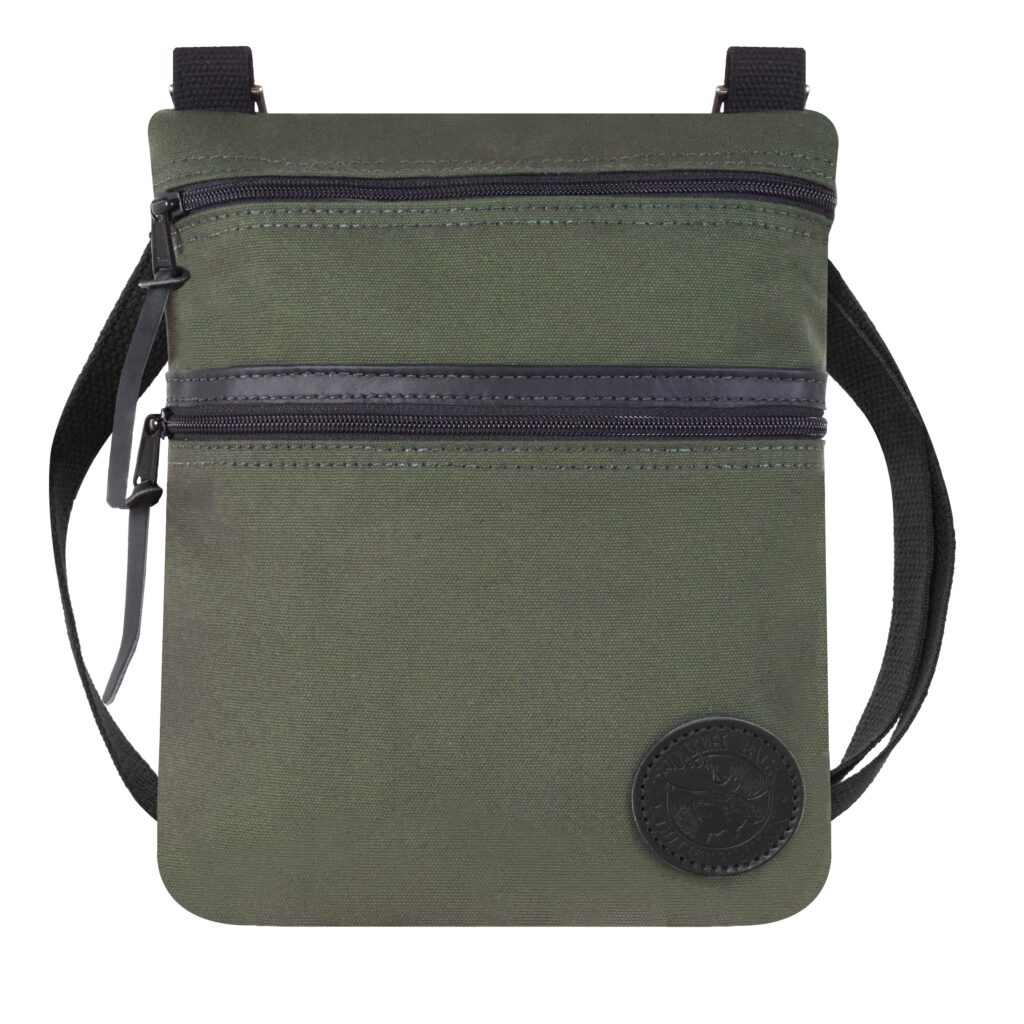 This guarantee means you will have this stylish purse for years to come. Suppose a canvas purse is different from the look you are seeking. You can also find the Traverse Crossbody Purse in premium American cowhide for a leather purse option. Add this wardrobe staple to your collection for a versatile bag that works well for going out, traveling, or everyday use.
Going Out
If you are looking for a great going-out purse that you can pair with a variety of outfits, the USA Made Traverse Crossbody Purse by Duluth Pack is your new go-to. This purse is a crossbody, so you can be hands-free during a night out and not worry about accidentally forgetting your bag. In addition, this style features two zippered compartments, including a small front pocket and a zippered main compartment for all your essentials. The Traverse Crossbody Purse also has a slash pocket in the back for easy access and is guaranteed for life on all craftsmanship and hardware. Don't wait to add this USA Made bag to your collection!
Travel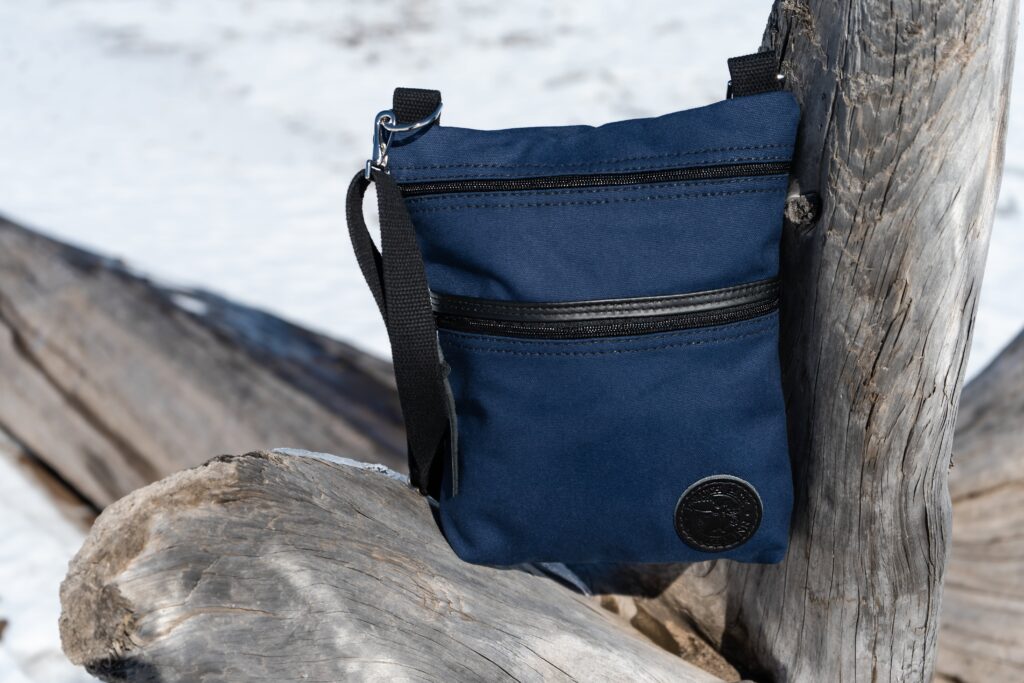 Finding a great travel bag for traveling abroad or close to home can be challenging! The Traverse Crossbody Purse is an ideal traveling bag because of its minimalist design, excellent functionality, and packability! You can easily pack this purse in your luggage for your destination or use this purse on the plane! The Traverse Crossbody Purse is built with rugged 15-ounce canvas in 11 canvas colors and multiple premium leather options. This means you can find the ideal choice for your needs. You can also feel good about your choice, knowing it will last a lifetime. This purse style features two zippered pockets and a slash pocket for the optimal organization during your travels. This USA Made bag is highly versatile. You can pair it with many outfits and won't need to pack additional bags during your next vacation.
Everyday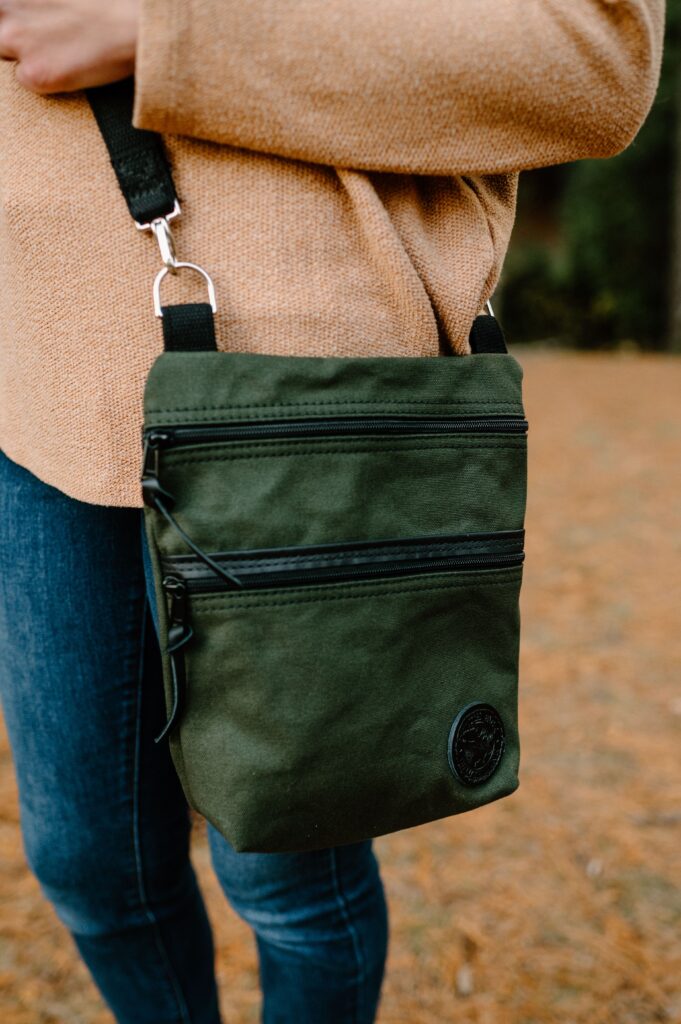 When looking for a great everyday bag, it is about not only function but also fashion. The Duluth Pack Traverse Crossbody Purse is simple, modern, and pairs well with any outfit. The Traverse Crossbody Purse is also highly functional in size and organizational pockets. In addition, this style is one of the few Duluth Pack purses that features a zippered closure over a roller buckle closure. This difference makes the Traverse Crossbody Purse a fan favorite for many people. When choosing your Traverse Crossbody Purse from the eleven rugged canvas options and premium leather options, select a color that matches your aesthetic because this is a purse you will want to wear every day!
You can find this guaranteed-for-life purse online at Duluthpack.com or in the Duluth Pack flagship retail store at 365 Canal Park Drive. The Traverse Crossbody Purse is sure to become your favorite with its functionality and ability to pair with any outfit! However, if you still have questions about this purse's features, you can reach out to the Duluth Pack gear experts in customer service.
Happy shopping, friends!