Don't let portaging weigh you down and limit the creature comforts you bring for your next paddling trip in the Boundary Waters! With these amazing trips that Duluth Pack has selected for you, you can avoid long portages and focus on the best part of canoeing, paddling. Before you head into the BWCAW stop in Duluth, MN, and check out the Duluth Pack flagship retail store. The Duluth Pack retail store is only a few hours from the pristine lakes of the Boundary Waters Canoe Area Wilderness otherwise known as the BWCAW or BWCA and is one of the largest cooperators of BWCAW permits. While you are at the retail store, you can pick up your permit for the BWCAW and shop Duluth Packs durable packs designed for canoeing. This packs include the #4 Original Pack, #51 Utility Pack, and the Camp Kitchen Pack. Once you have your trip needs like food, apparel, and packs, you are almost ready for your next paddle trip. Before Duluth Pack shares some of our favorite beginner trips we wanted to touch on some common questions.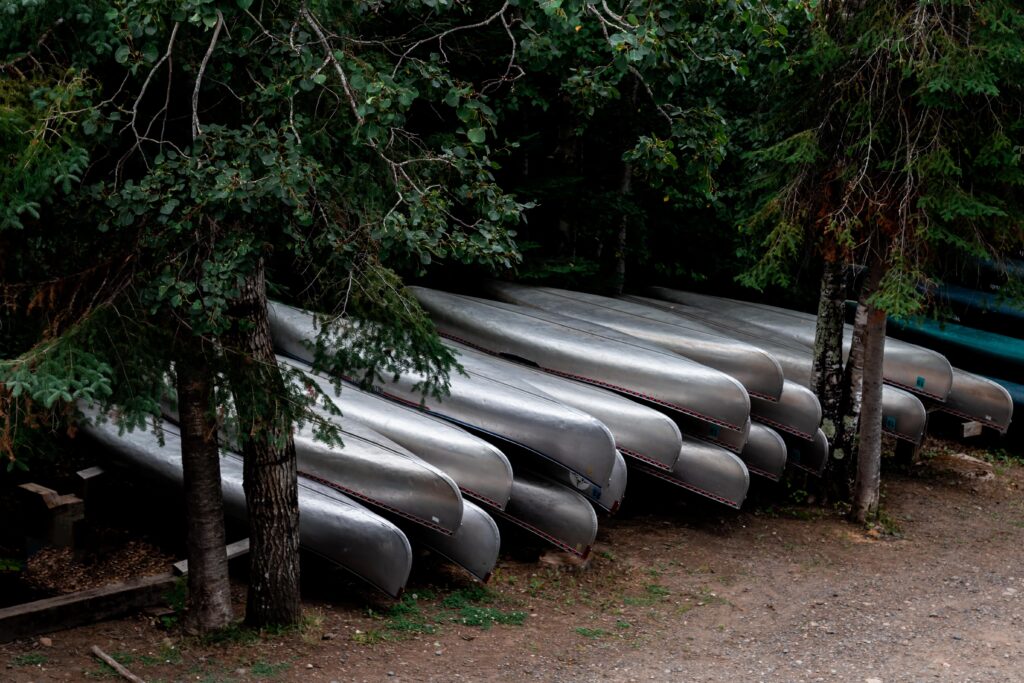 What is a Portage?
A portage is a trail used when you carry your boat and all supplies between two bodies of water. You can balance your canoe on your shoulders using a Spring Creek Manufacturing seat yoke to move your canoe between the two areas. some people will make multiple trips for their gear as well. Portages are typically measured in rods.
How Far is a Rod?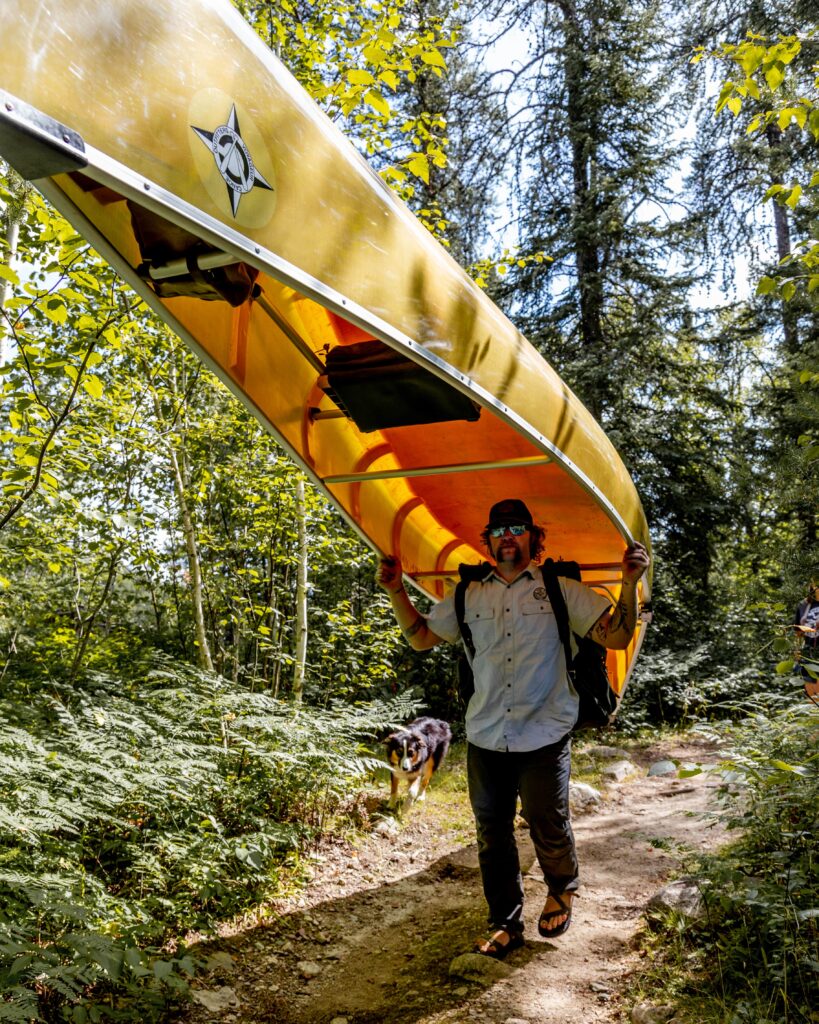 When looking at maps for the BWCAW you will see portages marked with the number of rods and topographic changes. These let you know how far the portage is and what the elevation and terrain will be like. It can be difficult to tell how far a rod is by simply looking at your map. This is why you want to understand how far a rod truly is. A rod equals 5.5 yards and is sometimes also called a chain. The common gauges for rods would be a quarter mile which is 80 rods, a half mile which is 160 rods, and a mile which is 360 rods.
Something you should note when planning your trip and factoring in portaging is to consider not only your ability but also your other group member's abilities and comfort levels as well. While you may feel confident with a 360-rod portage, some may not. You want the entire group to have a positive and safe experience.
Now that you have a better understanding of portages, you can check out these wonderful trips. These options limit the amount of portaging you will need to do. Review this list to check out these pristine lakes in the wilderness.
#30 – Lake One – No Motors Allowed – 12 campsites.
Lake one is a busier entry point and for good reason! This entry point has no portaging to get to your lake and you can easily set up a basecamp and do day paddling. Alternatively, if you feel up to two short portages of 30 rods and 39 rods you can continue to Lake Two. From Lake Two you can access Lake Three with no additional portages needed. If you are looking for a great beginner-level first trip for your group or if you have adults or children that cannot portage well this is a great option. The best part of this lake is its large size gives you plenty to explore without leaving the lake. This makes it so you can adjust your trip to fit the needs of your group easily.
#32 – South Kawishiwi River – No Motors Allowed – 4 campsites.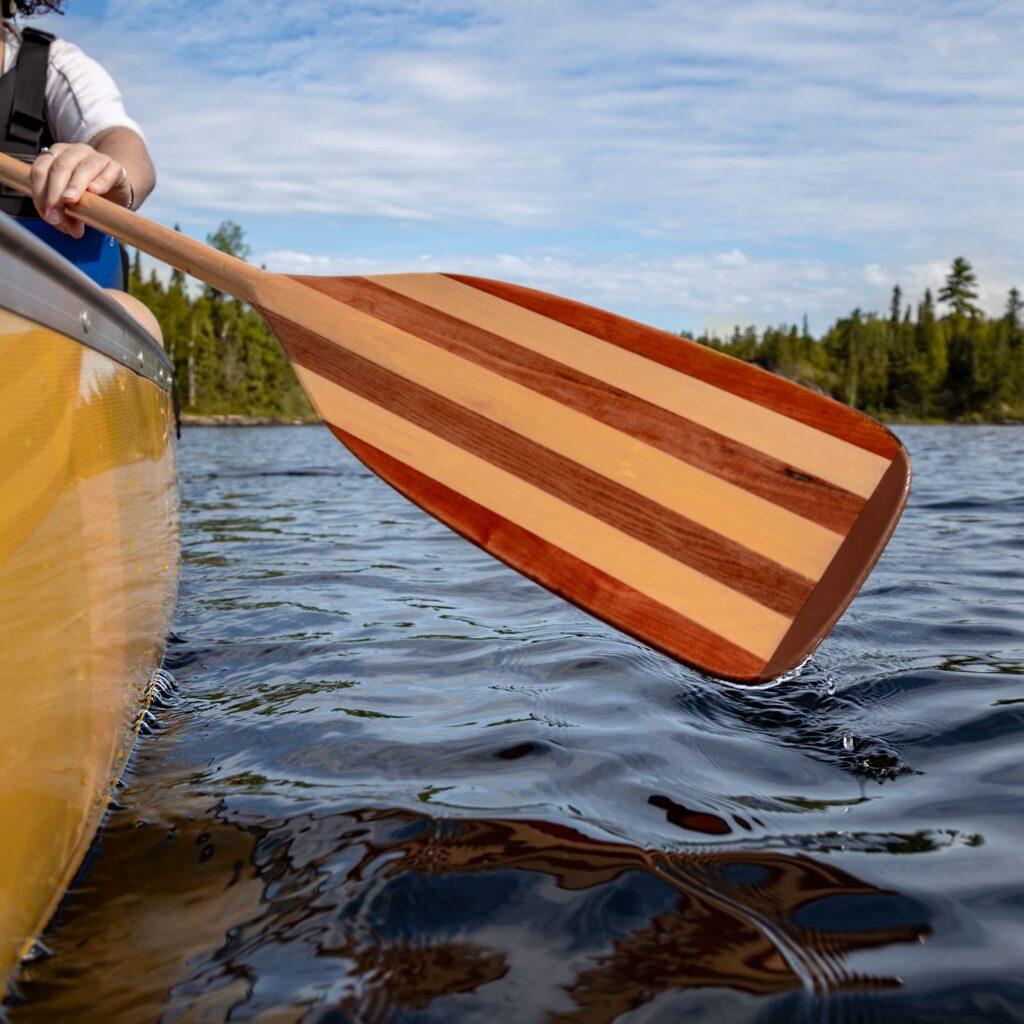 South Kawishiwi River has a 129-rod portage to get you into the lake. This lake is a nice option if you are looking for a smaller lake with fewer people. This is a great choice for those wanting a private and quiet paddling trip. Being a river, the South Kawishiwi River has some interesting paddling to explore new areas. If you are looking to push yourself on this trip, you can take two small portages to Little Gabbro Lake. These portages total up to 22 rods to enter Little Gabbro Lake.
#41 Brule Lake – No Motors Allowed – 30 campsites
Brule lake is an extremely large lake with many campsites to choose from. If you are looking for a good first trip into the boundary waters this could be one of the best choices for you. The entry point into the BWCAW for Brule Lake is a boat landing so you do not need to portage. This option is great If you are taking small kids on their first trip and you are not sure how they will do. This entry point gives you more options versus a lake that requires portaging to exit the BWCAW. With larger lakes, you can get more wind that can make it difficult to paddle. In rough conditions stick to the sides of the lake and be courteous of other groups.
#35 – Isabella Lake – No Motors Allowed – 10 campsites.
Isabella Lake has a 73-rod portage from the parking lot into this lake. It features many great campsites to choose from including an island site! Along with being a decent-sized lake with some coves to explore, Isabella Lake also has several other lakes that connect to it through short portages. You can choose to stay on lake Isabella or with a 21-rod portage you can enter Boga Lake. On Boga Lake, there are two campsites that are more private.
#27 – Snowbank Lake – Motorboat Use Allowed – 6 campsites.
Snowbank Lake allows both paddling and select motorboats making it a desirable entry point for many. With only six campsites you should try to arrive at this lake early. This will help ensure that you get a camping spot if you are not looking to portage onto other lakes. The Snowbank Lake Entry Point has no portaging required, but you can portage to other lakes as well!
If you are looking to get into paddling for the first time or want to introduce new folks to camping in the BWCAW, you now have some great first-trip options to ensure that they have an amazing time. Learn how to bring more comfort using Duluth Pack's other blog posts on ways to enhance your tent camping trip. Good luck gearing up and don't forget your camping essentials like food, apparel, and your Duluth Pack Canoe Pack.
Happy paddling, friend!