Whether you are harvesting your zucchini from your DIY raised garden beds or are looking for a fun way to add more vegetables to your meal, Duluth Pack has some of the best zucchini recipes for you to try out at home.
Before you get started, grab your cooking essentials, and don't forget your USA Made Duluth Pack Apron!
Sautéed Zucchini Ribbons With Lemon And Garlic (4-5 Servings)
This recipe by Feasting At Home, is vegan and only takes 20 minutes to create. This tasty dish is also easy to modify if you would like to add cheese or grilled protein!
Ingredients
2 tablespoons olive oil
2–3 large cloves of garlic
1/4 teaspoon chili flakes, adjust to taste
2–3 medium zucchini, ribboned with a peeler, about 1 pound of ribbons
zest of 1 lemon
1/4–1/2 teaspoon sea salt, more to taste
a squeeze of lemon juice
black pepper to taste
Directions
Saute' garlic and red pepper flakes for 1 minute on medium heat until just softening.
Add zucchini ribbons and cook 1-2 minutes more until just slightly wilted.
Toss in zest and sea salt. Mix gently.
Add a squeeze of lemon juice and a few grinds of black pepper.
Optional garnish suggestions: basil, cherry tomatoes, feta, pecorino, pine nuts, or toasted nuts
Notes
Medium to small zucchini squash work best.
Slice zucchini with a vegetable peeler. Discard the middle as you get to the seedy part of the zucchini squash. Peel one side until you reach the seedy center, turn the zucchini squash over and repeat peeling on all four "sides". (The center breaks down faster and can get mushy. Save these parts for scrambles and stir-frys.)
Roasted Zucchini with Parmesan (4 Servings)
This recipe by The Modern Proper, is a great crispy snack and only takes less than 30 minutes from start to finish. Pack these to go for your next adventure with your Duluth Pack backpack style.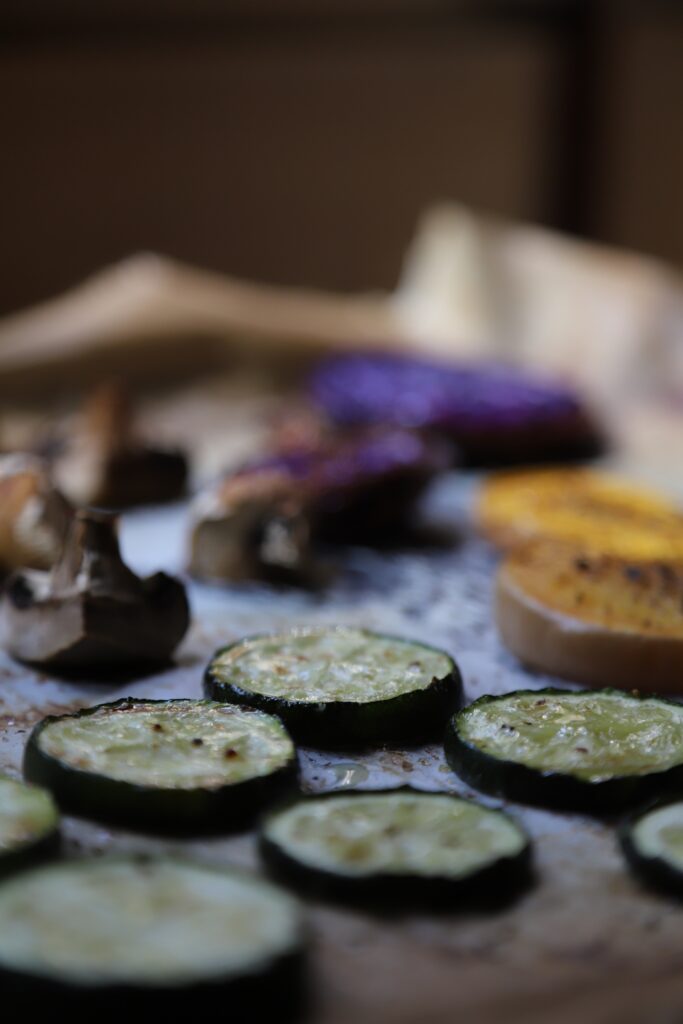 Ingredients
2 medium sized zucchini, cut into 1/2 inch thick rounds
1/2 cup grated parmesan cheese
1 tsp garlic powder
2 tbsp olive oil
3/4 tsp sea salt
1/2 tsp pepper
Directions
Preheat the oven to 450°F
In a large bowl toss the zucchini with olive oil salt, pepper, and garlic powder.
Arrange on a baking sheet, top with grated parmesan cheese, and bake on the center rack for 5 minutes, next broil the zucchini for 2-3 minutes or until cheese is golden brown.
Zucchini Bread with Lemon Honey Butter (2 Loaves)
This recipe by The Food Network Kitchen puts a twist on baking homemade bread and makes great use of your zucchini from your garden, so you won't be stuck wondering what to do with your zucchini squash.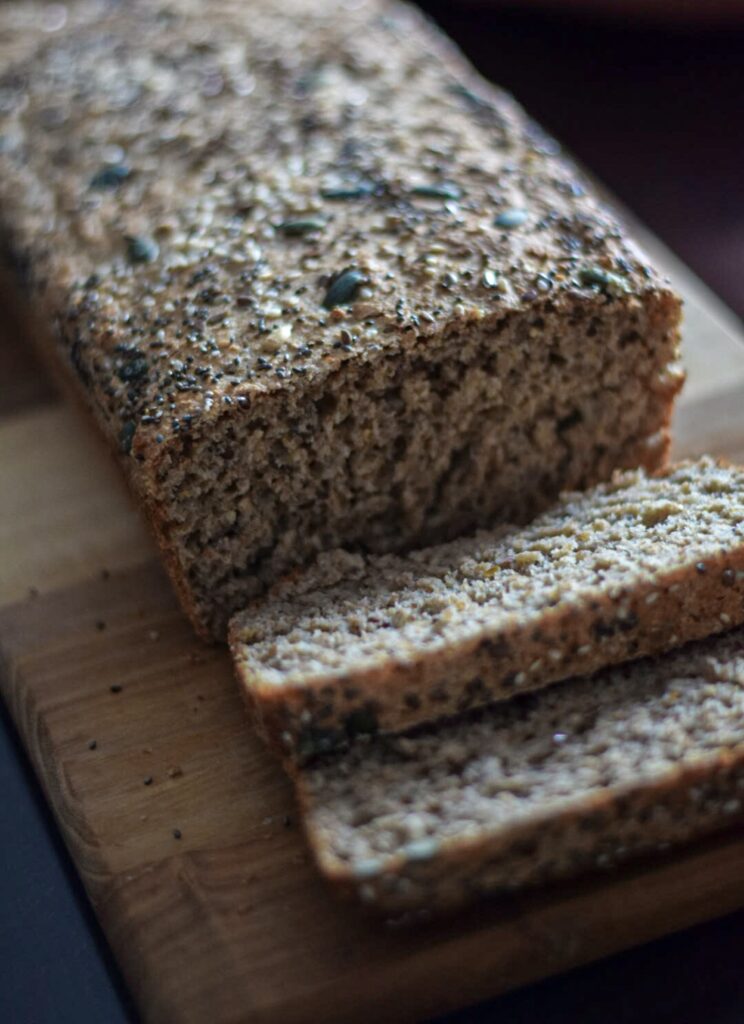 Ingredients
3 large eggs
1 cup vegetable oil, plus more for greasing the pans
1 cup sugar
1 teaspoon vanilla
2 cups shredded zucchini (from about 1 medium zucchini)
1 tablespoon grated lemon zest
2 cups all-purpose flour
2 teaspoons baking soda
1 teaspoon baking powder
1 teaspoon fine salt
1 teaspoon ground cinnamon
Lemon honey butter
Lemon Honey Butter Ingredients
4 ounces unsalted butter, softened
1 tablespoon honey
1 tablespoon grated lemon zest
For this dish, you will also need two 9" x 5" bread pans.
Directions
Preheat the oven to 350 degrees F. Grease two 9-by-5-inch loaf pans. In a large bowl beat together the eggs, oil, sugar, and vanilla. Slowly add zucchini. Add lemon zest and mix thoroughly.
In a separate large bowl combine flour, baking soda, baking powder, cinnamon, and salt. Slowly add zucchini mixture until completely combined. Divide the batter between the prepared loaf pans. Bake until a toothpick comes out clean and the sides have started to brown, about 45 minutes. Let cool on a rack for 15 minutes. Unmold and serve warm or at room temperature sliced with the Lemon Honey Butter.
Lemon Honey Butter Directions:
In a small bowl, combine the butter, honey and lemon zest and mix together well.
Zucchini Patties (4 Servings)
This recipe by Sherlie A. Magaret on All Recipes is a great vegetarian option for a delicious lunch or dinner dish!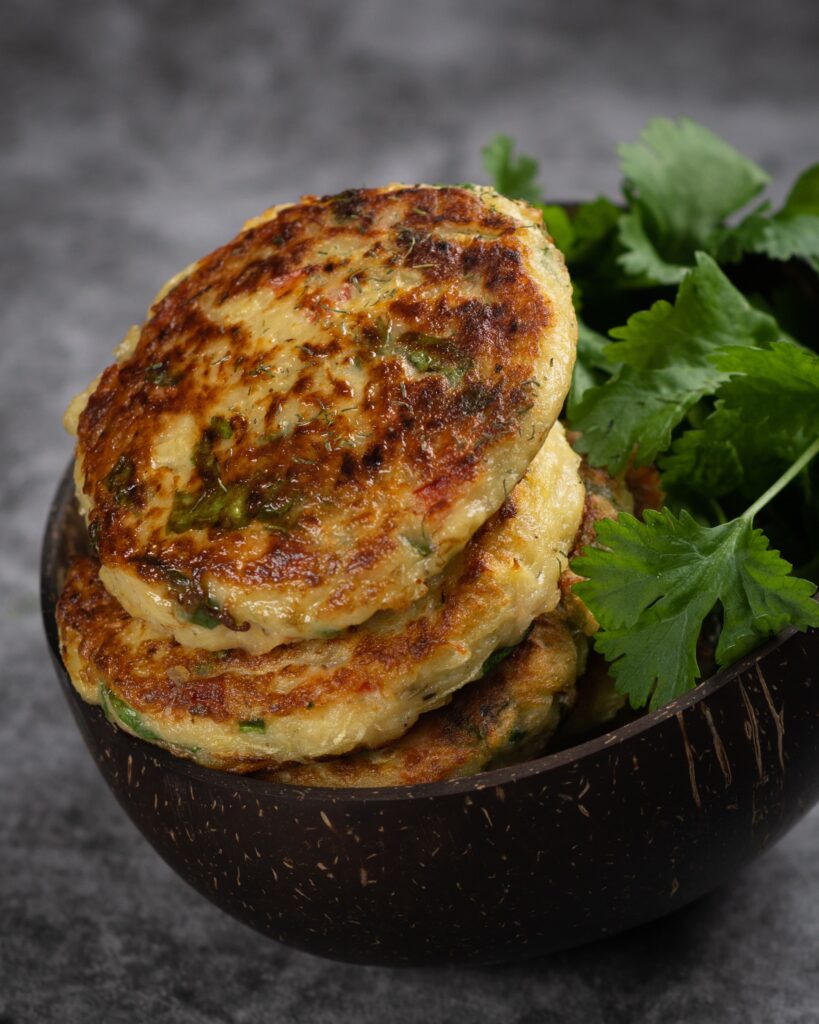 Ingredients
2 cups grated zucchini
2 eggs, beaten
½ cup all-purpose flour
½ cup grated Parmesan cheese
½ cup shredded mozzarella cheese
¼ cup chopped onion
Salt to taste
2 tablespoons vegetable oil
Directions
Combine zucchini, eggs, flour, parmesan cheese, mozzarella cheese, onion, and salt in a medium bowl. Stir well enough to distribute ingredients evenly.
Heat oil in a skillet over medium-high heat.
Working in batches, scoop tablespoonfuls of zucchini mixture into hot oil and fry until golden brown, about 2 minutes per side.
Zucchini and Cheddar Frittata (2-4 Servings)
This recipe by Once Upon A Chef is a tasty breakfast recipe that can feed the family and get everyone fueled up for a family hike with their Duluth Pack backpack. This frittata recipe also only takes 35 minutes from start to finish making it a fan favorite!
Ingredients
¾ pound (12 oz) zucchini (about 2 small zucchini)
2 tablespoons unsalted butter
¼ cup finely chopped shallots, from 1-2 shallots
¾ teaspoon salt, divided
6 large eggs
¼ cup heavy cream
¼ teaspoon freshly ground black pepper
3 ounces (about 1 cup) grated Cheddar cheese
Directions
Preheat the oven to 325°F.
Using a food processor or box grater, grate the zucchini. Place the grated zucchini on top of several layers of paper towels and wring dry. If necessary, repeat 1-2 times to remove any excess moisture.
In an 8 or 10-inch cast iron or ovenproof, nonstick sauté pan, melt the butter over medium heat. Add the shallot, zucchini and ½ teaspoon salt and cook, stirring occasionally until the moisture evaporates and the zucchini is tender, 6-7 minutes.
Meanwhile, in a medium bowl, whisk together the eggs, heavy cream, remaining ¼ teaspoon salt and pepper.
Add the cooked zucchini and grated cheese to the egg mixture and stir to combine. Pour the frittata mixture into the pan (no need to wash it), then place in the oven and bake until set, 20-23 minutes.
Note: Be sure to keep a dish towel over the pan handle after you remove it from the oven; it's easy to forget that it's hot and burn your hand.
Freezer-Friendly Instructions: The cooked frittata can be frozen for up to 3 months. Remove the frittata from the freezer about 24 hours prior to serving and reheat it in the microwave or, covered with foil, in a 300°F oven until hot in the center.
Stuffed Zucchini (4-8 Servings)
This recipe by The Mediterranean Dish is a unique twist to a stuffed pepper recipe. Put on your Duluth Pack Apron and dig into this dinner recipe.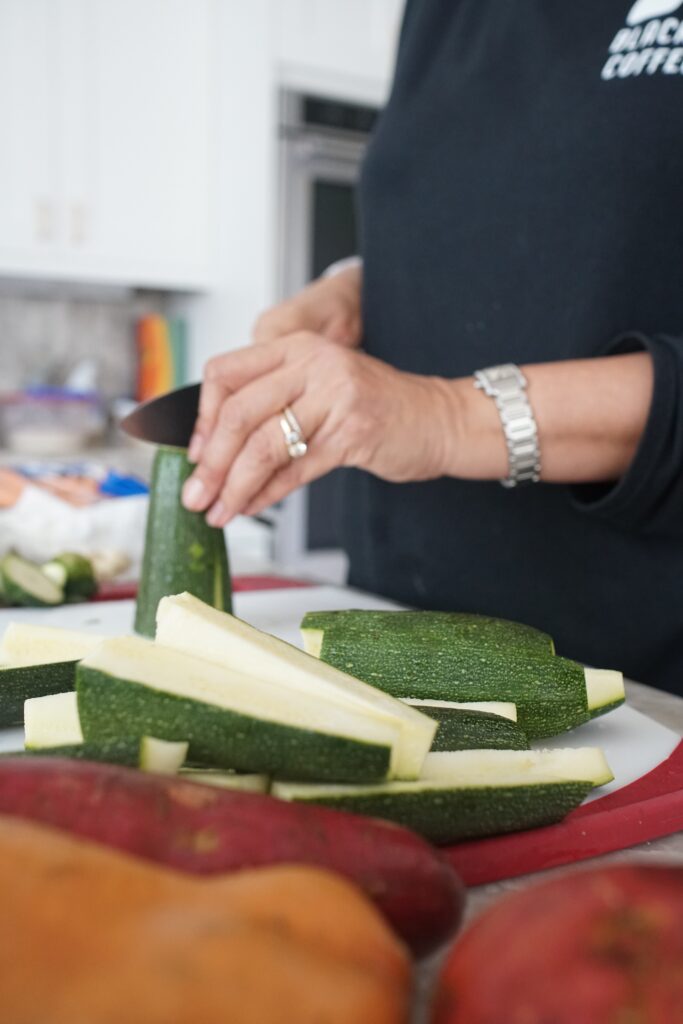 Ingredients For Stuffing
½ cup long-grain rice, rinsed well
½ lb. lean ground beef
1 small onion, shredded
⅓ packed cup chopped parsley
⅓ packed cup chopped dill
1 can (14.5 oz) diced tomato with juice
½ cup water
2 tbsp extra virgin olive oil
Scant 1 tsp allspice
Scant 1 tsp garlic powder
Salt and pepper
Ingredients For Zucchini
4 large and very firm tomatoes, divided (3 to be cored and stuffed, and 1 to be sliced)
1 small onion, sliced into rounds
2 ½ lb. Medium-sized zucchini or Middle Eastern zucchini (about 8 or so zucchini), lightly peeled
1 can (14.5 oz) tomato sauce
¾ cup water
Directions
In a large bowl, combine the stuffing ingredients of rice, ground beef, shredded onion, fresh parsley, dill, diced tomatoes, water, olive oil, allspice, garlic powder, and salt and pepper. Mix by hand to combine.
Remove the top of 3 tomatoes and remove the core to hollow out the tomatoes making room for the stuffing. Do this using a corer.
With a knife, remove the very top of the zucchini, then cut each zucchini in half to make shorter zucchini for stuffing. Now you need to hollow out the zucchini to make room for the stuffing.
Insert your corer about ¾ of the way into the zucchini, making sure not to poke the bottoms. Twist the corer and pull out the zucchini cores or hearts. Do this a few times, and gently scrape the sides of the zucchini until you have hollowed each out making room for the stuffing. You'll want to leave about ¼ inch rim of zucchini.
Lightly oil the bottom of a large deep cooking pan like this one. Slice the remaining tomato and spread it over the bottom of the pan. Now add the onion slices and the cores or hearts of the zucchini. Sprinkle with a little salt and pepper.
Using your hands, gently stuff the hollowed tomatoes with the rice stuffing. Then loosely stuff the zucchini with the rice stuffing about ¾ of the way (do not over-stuff or crowd the rice stuffing in the zucchini or it will not cook well).
Arrange the stuffed tomatoes in the center of the cooking pan, then add the stuffed zucchini (stuffed side up) around them. Tilt the zucchini a little, this helps them cook nicely by using less liquid.
Now add the tomato sauce and water. Sprinkle lightly with salt and pepper.
Place the pan on the stove and cook on medium-high heat until the liquid starts boiling. Turn the heat down, cover and simmer for 50 minutes until the zucchini is tender and the rice stuffing is fully cooked.
Transfer to a serving platter or individual bowls. Top with the sauce from the cooking pan. Enjoy!
Now you have five of the best unique zucchini recipes to use to create a variety of dishes. Cook up some of these favorites and use up those wonderful squashes from your garden! If you are feeling inspired to try out some other top-rated recipes you can find lots of options on the Duluth Pack blog, The Pack Report, in the Good Eats section!
Happy cooking, friend!