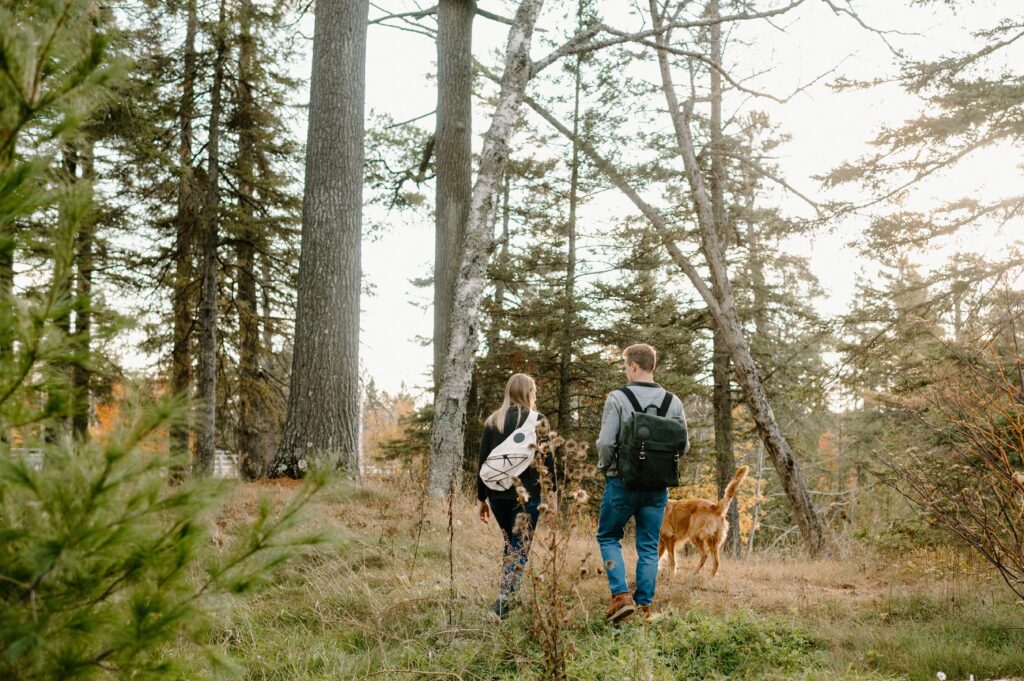 Duluth Pack has been handcrafting Made in the USA bags and packs since the company began with its founder, French-Canadian, Camille Poirier in 1882. With over 140 years of experience as the oldest canvas and leather bag and pack manufacturer in the USA, Duluth Pack has created numerous best-selling bags and packs. The Sling Pack is one of Duluth Pack's top-rated and most versatile outdoor and lifestyle canvas packs, so it makes sense why this crossbody style has continued to be a customer favorite in the Duluth Pack line.
The Sling Pack
This iconic style is designed to be packed full of functional features and has a lifetime guarantee on all craftsmanship and hardware. This pack comes with two zippered pockets and external cording to carry all your necessities and can be found in eleven different rugged 15-ounce canvas colors. This top-rated pack can be used for a variety of activities including hiking, concerts and festivals, fly fishing, traveling, biking, or daily use.
Concerts and Festivals
The Sling Pack is a great pack for the concert and festival goer! If you have carried a fanny pack for concerts before but are looking for something that can hold more, the Sling Pack is the next step up that still gives you a hands-free option. The nylon strap is adjustable to pull the pack close to your body and this pack can be worn on your chest or back. The Sling Pack features two zippered pockets to hold all your concert essentials including snacks, drinks, phone, wallet, and keys! The external cording can be used to secure a light coat or outer layer to your pack as well! With 11 different canvas colors to choose from, you can find the best color to match your personal aesthetic and style.
Hiking
The Sling Pack is handcrafted out of Duluth Pack's rugged 15-ounce canvas and is ready for any adventure. This pack is an excellent choice for day hikes. It is large enough to hold all your hiking must-haves and its thick crossbody strap sits comfortably on your shoulder. The adjustable strap allows you to ensure the pack fits well with a light layer or with a thick coat depending on the season you are hiking in. The Sling Pack also features two zippered pockets to securely hold your items while you are hiking or commuting. This pack is sure to become a favorite for all your upcoming adventures!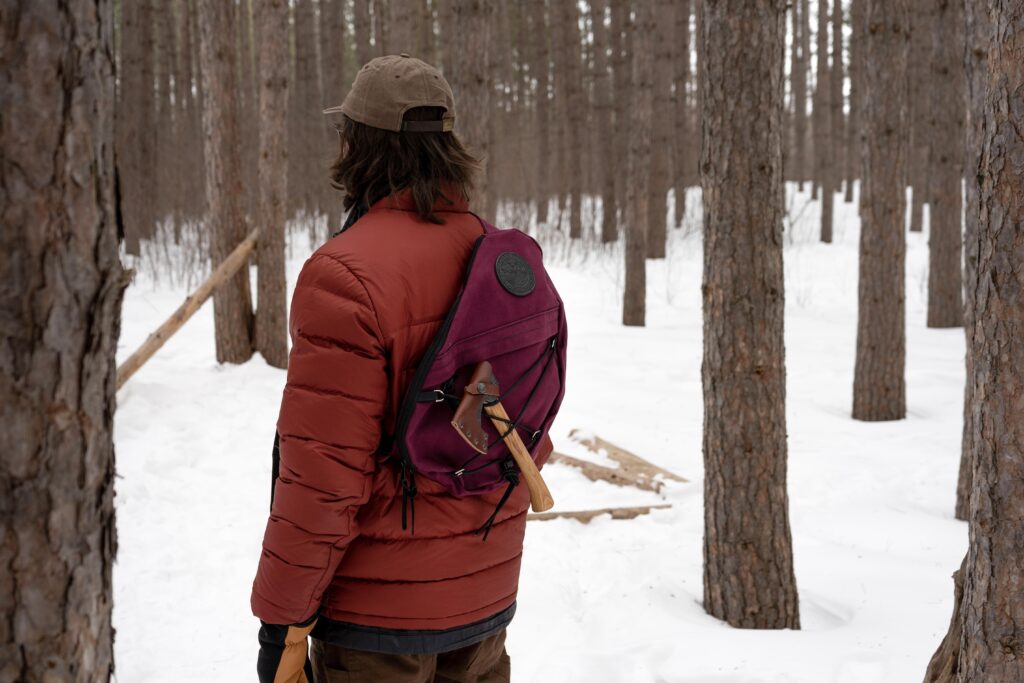 Looking for some great hiking inspiration? Check out Duluth Pack's blog post on underrated State Parks and why we love them!
Travel
This Made in the USA, crossbody style pack by Duluth Pack is a wonderful option for your travels. The Sling Pack is full of features including a full zippered pocket along with another zippered pocket on the front of the bag that can hold your essentials while going through the airport including items like your passport, boarding pass, and headphones for the flight. The external cording can be used to hold a light outer layer. The shoulder strap is adjustable so you.
can wear this top-rated pack with comfort. The Sling Pack is also ideal for packing during the flight and using when you reach your destination. This pack will take up little space in your luggage and makes a great day hiking backpack to use as you explore a new place!
Fly Fishing
This hands-free bag is a wonderful fly-fishing pack that you can take to the rivers or lakes with your fly rod and other fishing gear for a day of great fishing. Loaded with functionality, the Sling Pack's large, zippered pocket easily holds a tackle box insert for your favorite flies, streamers, floats, and egg clutches. This pack features a front zippered pocket as well to carry additional items you need while on the water. The external cording comes in handy for holding your outer layer, so you are prepared for less ideal weather. With Duluth Pack's lifetime guarantee on all craftsmanship and hardware, the Sling Pack will be with you for years to come.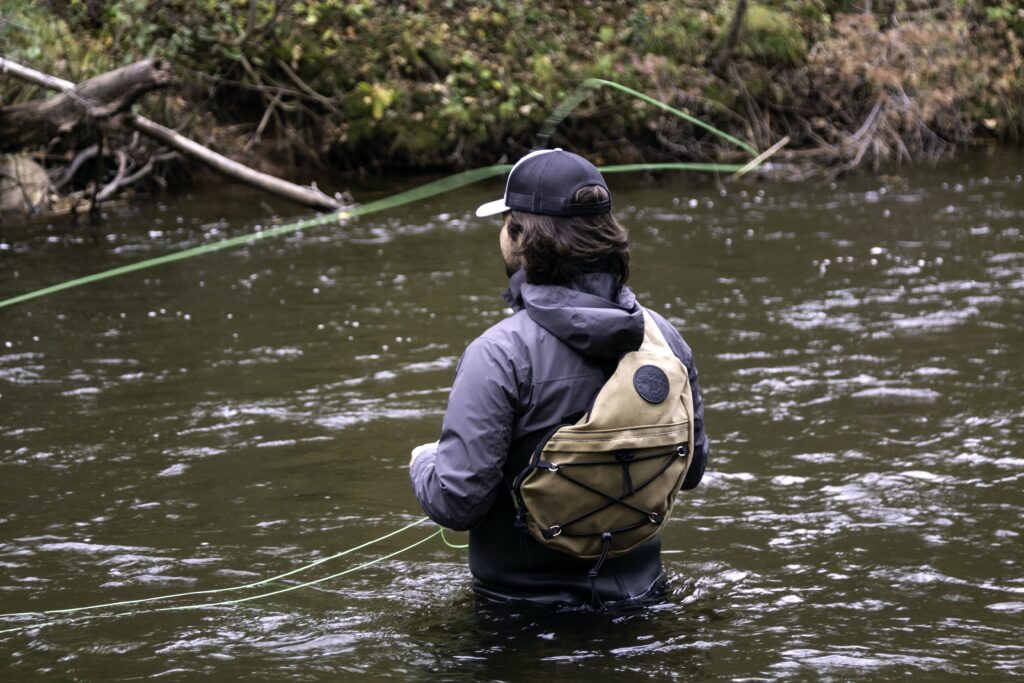 Learn about great fishing tips and tricks from expert fly fisherman, Paul Bartlam on the Duluth Pack Podcast, Leader of The Pack.
Daily Use
Looking for a pack to take everywhere? The Sling Pack is one of Duluth Pack's best-sellers and is ready for any adventure you are taking. The thick and adjustable nylon crossbody strap is ultra-comfortable so you can carry this bag all day. With multiple pockets and attachment points, you can keep everything you need in your pack and keep it organized. This quality, made in the USA pack is sure to be a go-to bag for your daily needs.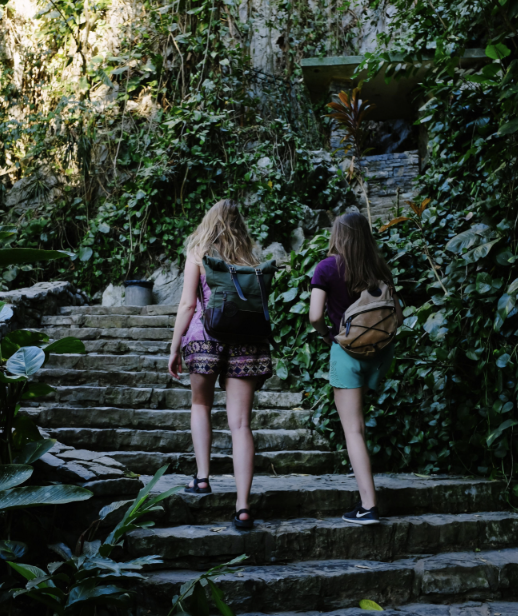 Now you know about the Sling Pack and its many features that you are sure to love! You can find this pack at Duluth Pack's flagship retail store at 365 Canal Park Drive, Duluth, MN 55802, or anytime online at DuluthPack.com
Happy adventuring, friends!