Heading back to school is an exciting time of year for many and with school right around the corner, this means back-to-school shopping. From school supplies and new clothes, there are a lot of things to choose from. To help make these choices, Duluth Pack has gathered five of their top-rated USA Made backpack styles and highlighted each of their unique features. This allows you to find the best rucksack-style bag that will last a lifetime.
Medium Standard Backpack
Deluxe Laptop Backpack
Deluxe Roll-Top Scout Pack
Laptop Scoutmaster
The Limited-Edition Legacy Pack
The Legacy Pack is a limited-edition backpack style that blends the top-rated features of Duluth Pack's iconic top-selling packs. These packs include the Laptop Scoutmaster Pack, Deluxe Roll-Top Scout Pack, and the #2 Original Pack. The Legacy Pack is an iconic custom design celebrating the milestone of 140 years of American manufacturing by Duluth Pack. This pack features a custom logo brass tag. This tag pays homage to the Duluth Pack's continued commitment as a USA Made company located in Duluth, MN. The Legacy Pack is a custom design and only 300 bags in total have been created, with each bag being numbered from 1-300.
This backpack style is handcrafted utilizing rugged 15-ounce canvas and weatherproof hardware. You can store your belongings in the main compartment securely with three roller buckle closure straps. You can also access the compartment through a side pocket for ease. This box-style backpack is ideal for school, hiking, travel, and everyday use. This limited-edition pack is a great choice for those who want a unique pack full of great features.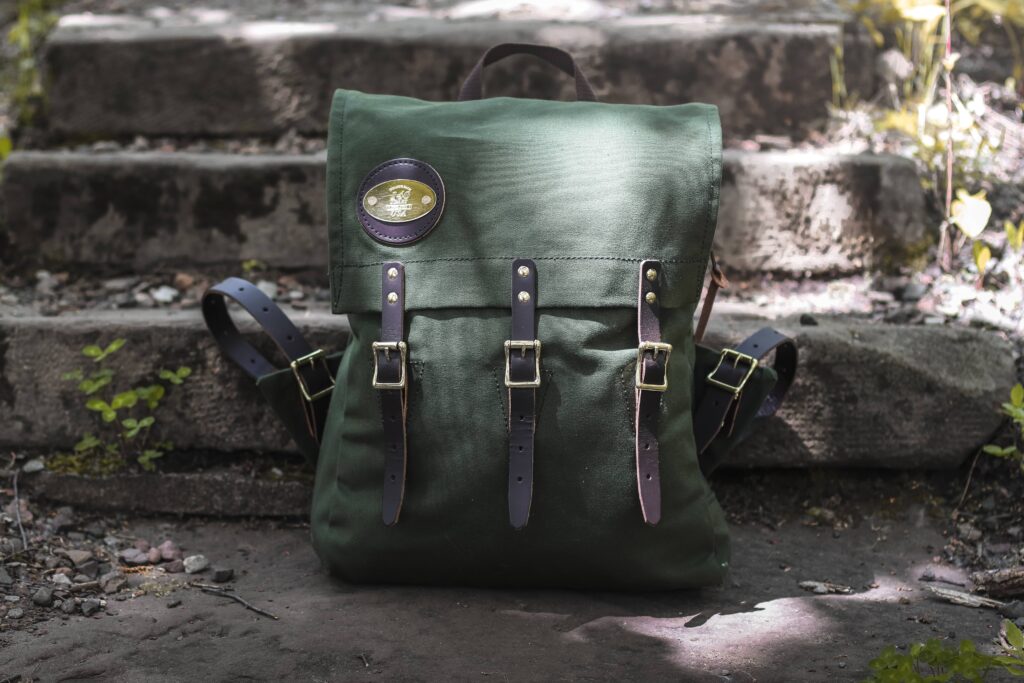 Now you have five great back to school backpacks that will last for the entire school year and beyond! This should help you discover the best backpack style for your needs. You can also shop Duluth Pack's book bags if you are looking for a crossbody pack for school. Regardless of the style you choose, you can't go wrong with a Duluth Pack bag!
Happy shopping, friends!