Duluth Pack has been handcrafting canvas and leather bags and packs since the company began over 140 years ago with its founding father, Camille Poirier. Camille was a French Canadian and entrepreneur that traveled a great distance through the wilderness to settle in Duluth, MN. Camille created Duluth Pack in 1882 and crafted a variety of bags and packs for the outdoors. These packs continue to be used to get outside to this day with many individuals choosing Duluth Pack for their canoe packs, outdoor packs, and even lifestyle packs for day hikes. While people have always been exploring the great outdoors, we are now seeing a greater focus on preserving these special places and respecting natural spaces so we can continue to enjoy them. With this focus, we now see the phrase, "Leave No Trace" becoming more and more present, but what does Leave No Trace mean for your next adventure?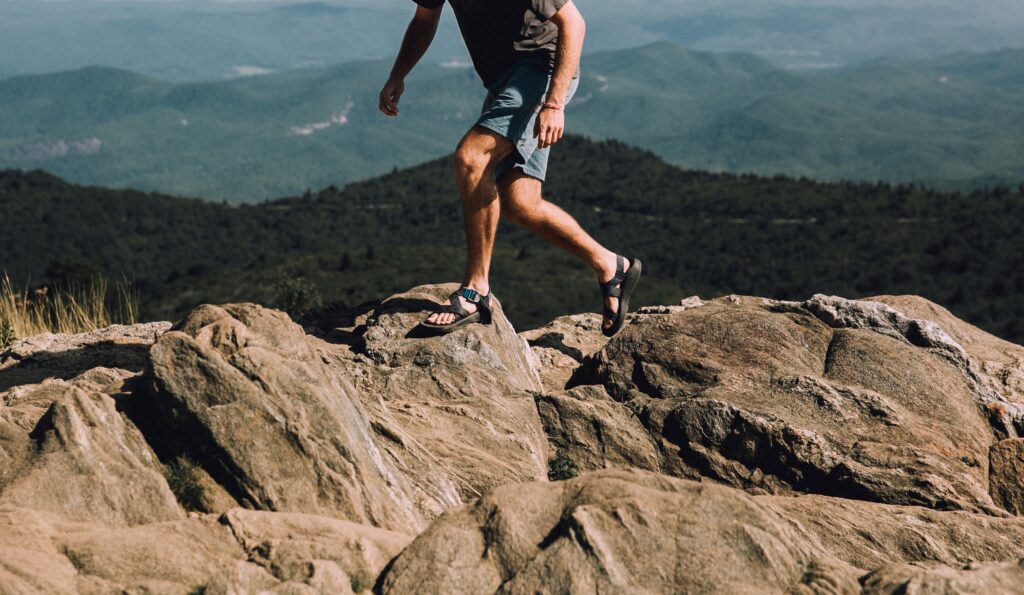 How Leave No Trace Began
Leave No Trace began informally in the 1960s after a realization that more and more people were utilizing recreation lands and a lack of understanding of how a human presence can shape these natural spaces. This lack of knowledge lead to the degradation of some of the United States' most beautiful outdoor locations including our beloved national and state parks. Some claimed this to be, "Americans loving their parks to death". This led to many variations of training and teaching the public how to respect the places they were visiting. In 1994 the Leave No Trace Center For Outdoor Ethics was formally created.
The Leave No Trace Center For Outdoor Ethics organization was created when environmental advocates from many sectors, including the outdoor industry and land management community came together to protect our natural lands. The goal behind this organization and movement is to ensure that all people who visit our parks, forests, and protected areas understand the ethics behind Leave No Trace and are equipped with knowledge on how to explore our beautiful places in a way that leaves no trace. In 2019 according to the Leave No Trace Center For Outdoor Ethics it is stated that 9 out of 10 people did not have the education they need to leave no trace in the outdoors. So, if you are feeling like you don't fully understand the meaning behind this movement or how to be individually involved, you are not alone!
How Do I practice Leave No Trace?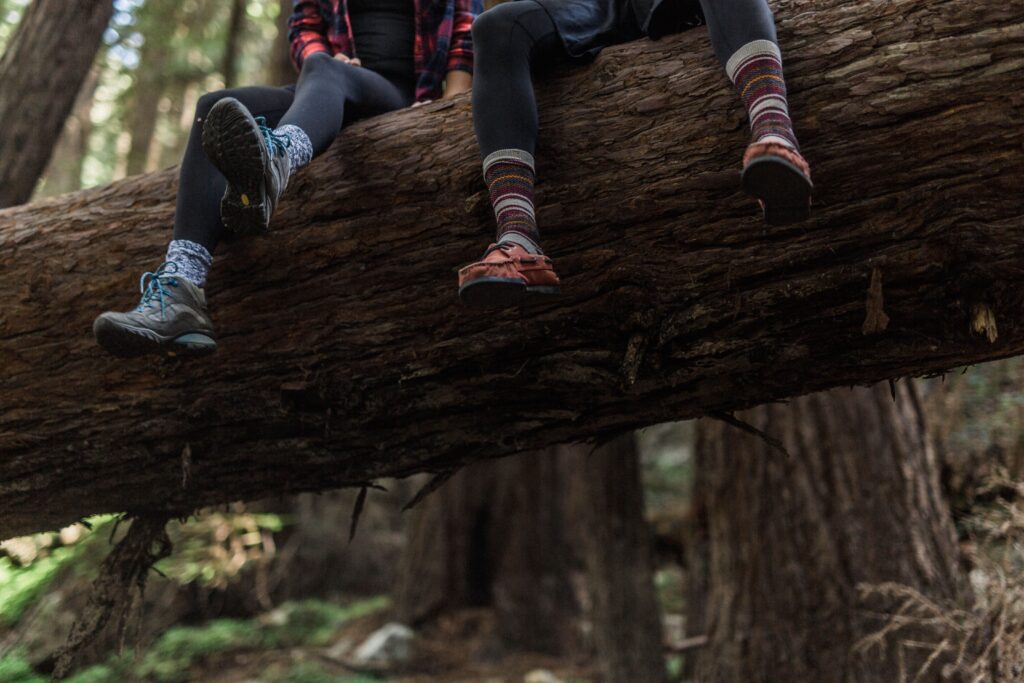 The Leave No Trace Center For Outdoor Ethics has a set of seven principles that they continue to update with the best ways to practice leave no trace. You can find the full details of these principles linked below. We have also pulled out some of their highlights so you can grab one of Duluth Pack's guaranteed for life outdoor packs or lifestyle packs and put these principles into practice for your next great adventure.
Being prepared for your next outdoor adventure leads to safer travel and prepares you for all your gear needs, reducing the likelihood that you are put into a position you are not prepared for and end up not following the leave no trace ethics. Being prepared also allows you to have a better experience and enjoy the natural spaces you are venturing into.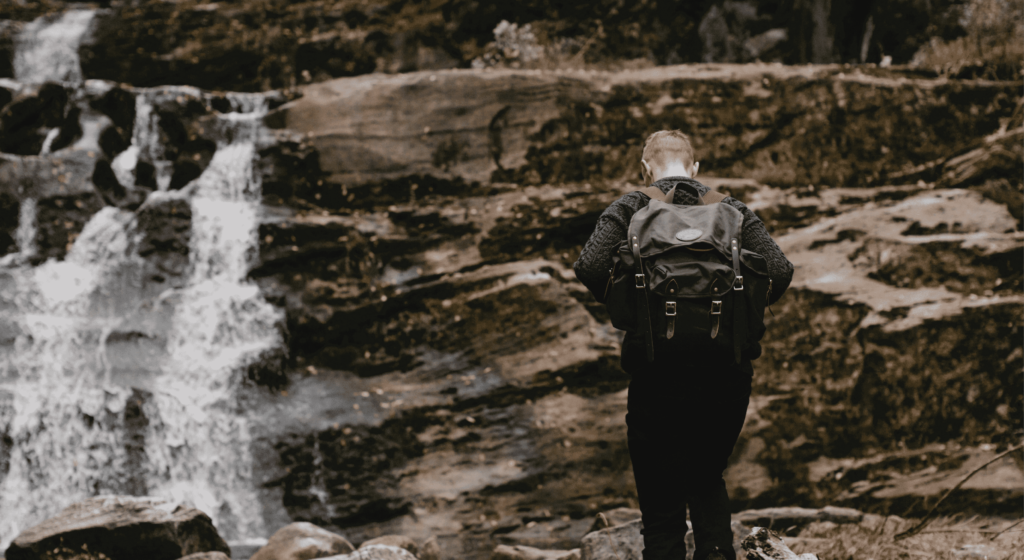 2. Travel & Camp on Durable Surfaces
When you visit natural spaces, you should stick to the created trails to reduce your impact and should avoid stepping on vegetation or non-durable surfaces where your presence will make a lasting impact.
3. Dispose of Waste Properly
Follow the rules and regulations of the parks and agencies put in place for locations that you visit. When in doubt the rule of, "Pack it in, pack it out". This is a great mantra to follow to ensure that you leave the camp cleaner and or as clean as you found it of any human trash or alterations.
4. Leave What You Find
When visiting natural locations do not remove or relocate items like rocks, plants, or objects of interest and leave them for others to also discover and enjoy. Do not alter campsites with trenches or build camp furniture. You shouldn't deface or alter the plants or trees as well.
5. Minimize Campfire Impacts
Campfires can have larger impacts than we initially realize, from gathering brush off the trail where the brush is limited, to having a fire when conditions do not support a safe fire that will leave no trace. Before having a fire, you should consider if you can build a safe fire, if you have an appropriate place to have a fire, if you are in a space that has the resources to sustain campfires, and more to ensure that you are not negatively affecting your location.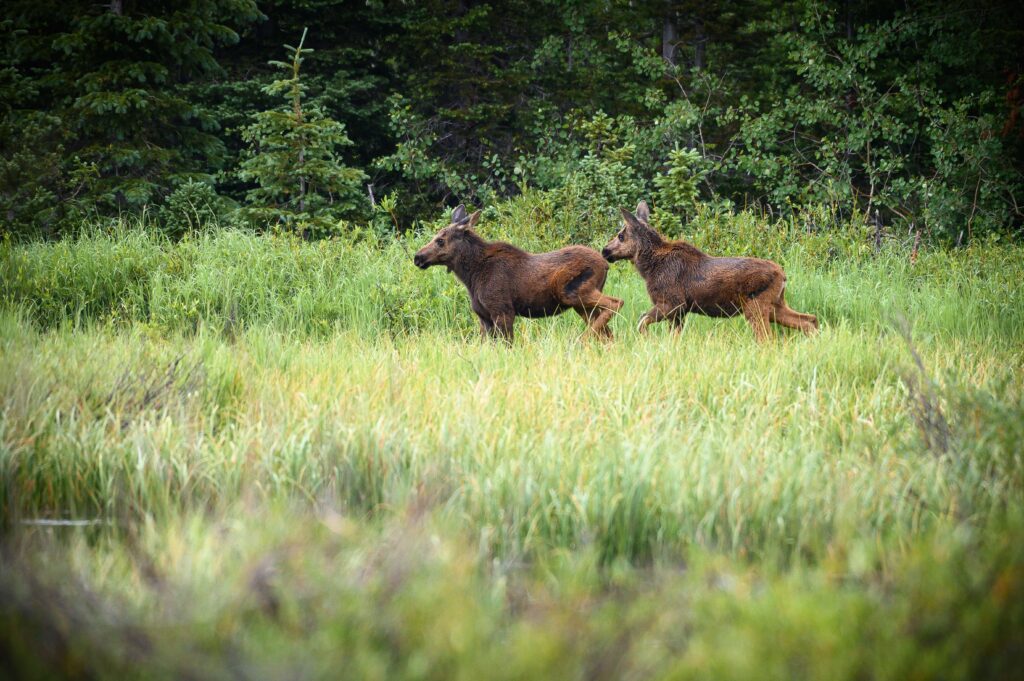 When out on the trail observe wildlife from a safe distance and do not disturb plants or other creatures to observe wildlife. Think about the effects your presence in nature can have on the wildlife and reduce those effects where possible. Do not attempt to interact with the animals or feed them. Always remember that this is their home, and we are only visitors.
7. Be Considerate of Others
We all enjoy nature differently but being considerate of how your experience affects others is important to ensure that everyone has a positive experience and can enjoy their time outside. An example of how to respect others would be if you like to listen to an outdoor playlist in nature, use headphones rather than a speaker. Think of how your decisions are affecting others and if you have a solution that allows everyone to relax in nature.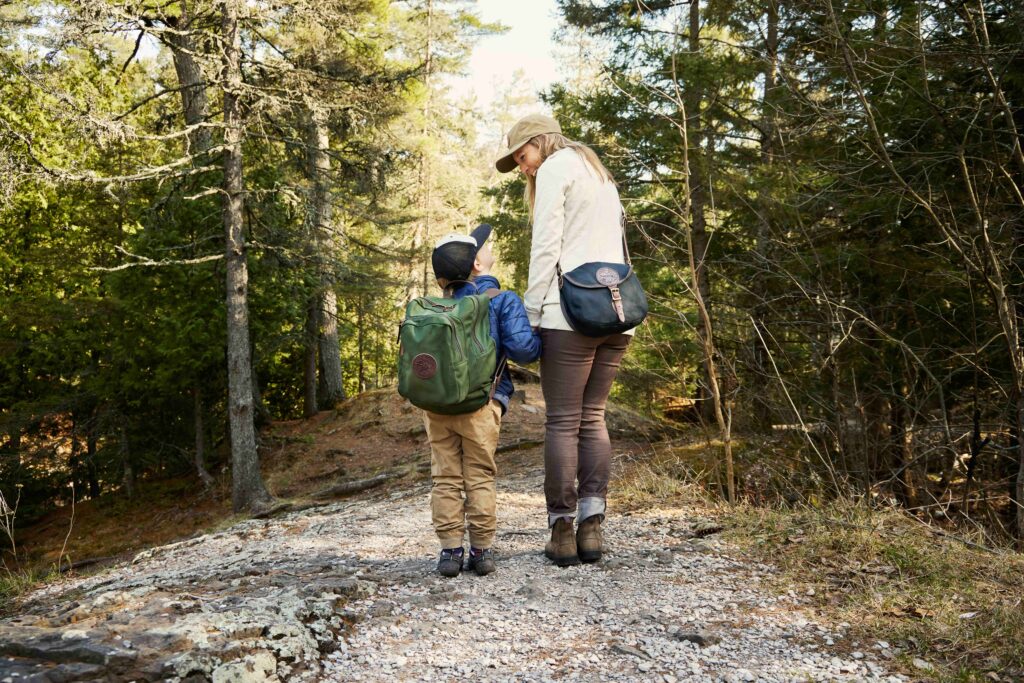 You may have heard the phrase, "Leave nothing but footprints and take nothing but photos," or some variation of the phrase. This is a great remembrance when you think of how to leave no trace on your next adventure. What can often feel like a small change makes a big impact in the long run, both positive and negative. A part of conservation is limiting the strain on our natural resources and respecting the places we visit. Duluth Pack understands that sustainable practices are important, which is why as a proud USA manufacturer, Duluth Pack is committed to making sustainable choices and building long-lasting products that are guaranteed for life for craftsmanship and hardware.
Pick up one of Duluth Packs' best-selling backpack styles like the Wander Pack, Rambler Pack, or the Sling Pack to take on your next trek into the elements for a great adventure.
Find Duluth Pack bags and pack along with other quality gear designed to get you outside online at DuluthPack.com or shop their flagship retail location in Duluth, Minnesota.
Happy adventuring, friends!